Australia: the land of kangaroos, koalas, surfing, barbeques and stunning locations. It's a country with a lot to offer – so much that choosing just one destination can be a bit of a challenge. There's a lot of ground to cover, and because it's located on the other side of the world you want to make sure you see as much of it before it's time to fly home.
That's why we recommend a touring holiday that covers as much of Australia as possible. Here's just a taster of possible itineraries that encompass everything that makes Australia a must-visit holiday destination.
1. Sydney, Rock & Reef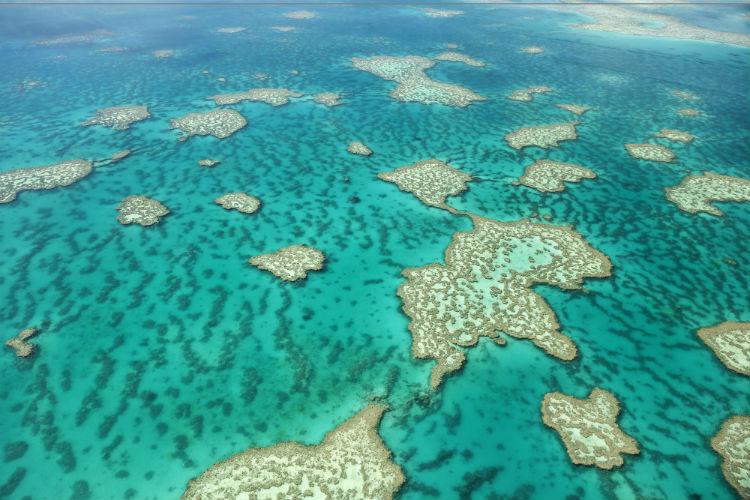 This two week itinerary takes you on a three-stop tour of Australia's most famous landmarks: Sydney, Ayers Rock and the Great Barrier Reef. Enjoy three nights in the famous city of Sydney, where tours include a Sydney Bridge Climb, wine tasting in the Hunter Valley and a day tour of the Blue Mountains.
Then leave the city for the outback at Alice Springs, where The Olgas and Ayers Rock await you. Afterwards head back to the coast and discover one of the seven natural wonders of the world – the Great Barrier Reef.
2. West to East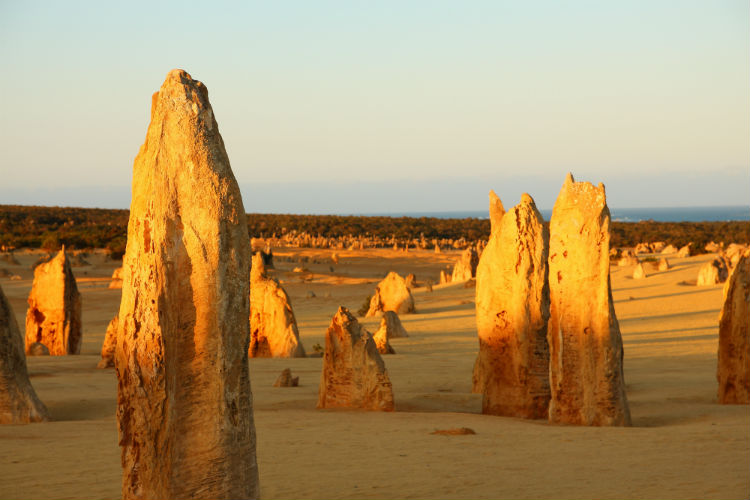 Just because Australia is vast, doesn't mean you have to choose between east and west. Start off in the western city of Perth, before jetting over to the east coast to explore Sydney.
While in Western Australia enjoy the wildlife at Rottnest Island and the Nambung National Park and the fascinating Pinnacles Desert. Also enjoy a few nights stay at Margaret River – where you can drink in some of Australia's best wineries and hit the surf on some of the world's best waves.
3. City & Coast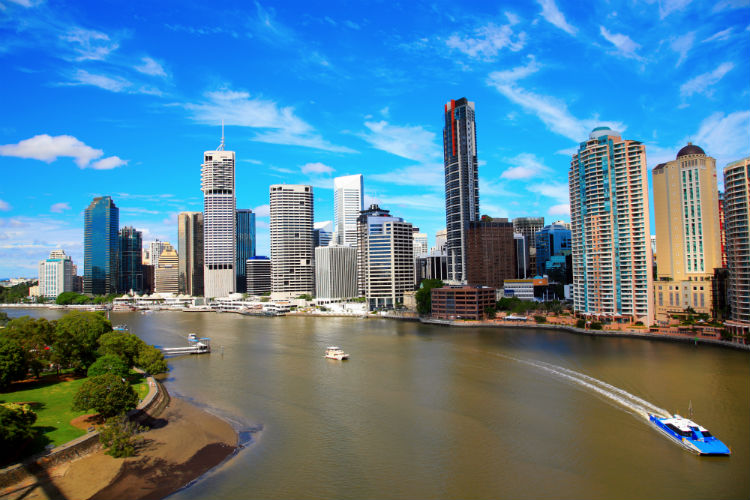 Drive along the Gold Coast of Australia and admire its sandy beaches, metropolitan cities and impressive waves. On this self-drive tour you'll move along the coast from Brisbane to Noosa & Fraser Island, before flying onto Melbourne. Here, your tour will include the Yarra Valley Wine Experience and the Mornington Hot Springs.
4. Wine & Wildlife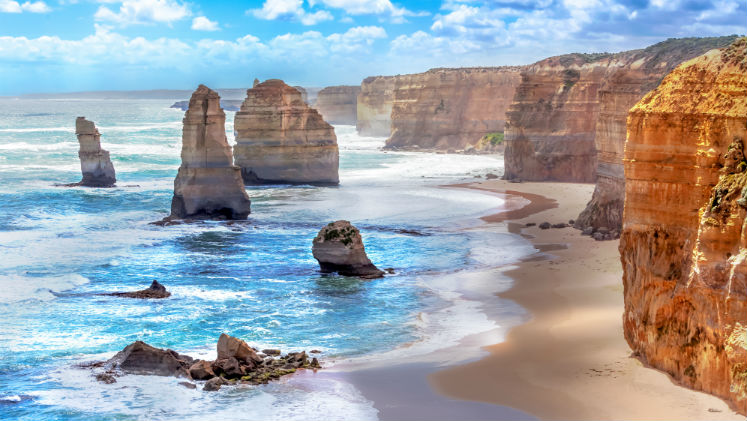 Two things Australia is famed for: delicious wines and breath-taking wildlife. Start off on the Great Ocean Road and experience one of the world's most scenic drives with a hire car. Along the way look out for the staggering Twelve Apostles, cloudy waterfalls and small surf towns.
Fly onwards to the rugged island of Tasmania off Australia's southern coast. With a hire car that you'll pick up when you arrive, the natural wonders of the island are yours to explore. After three nights you'll return to the mainland, but this time your adventure will take you to Adelaide. Included is a trip to Kangaroo Island and a hire car to drive through the Flinders Ranges National Park.
5. Cross country by rail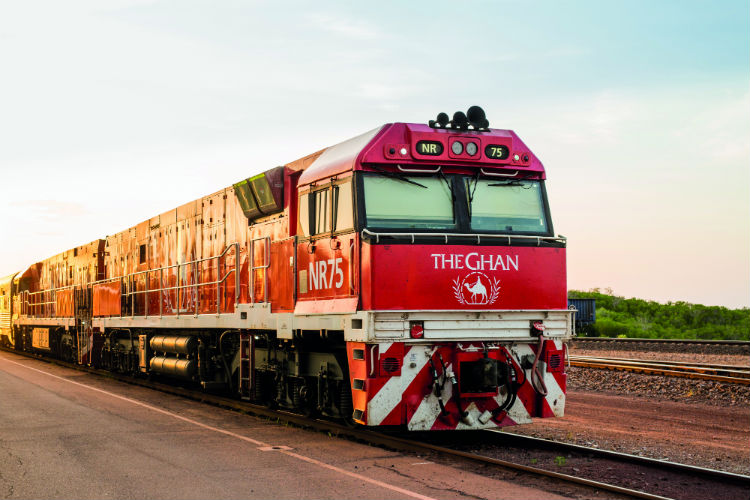 Australia has a modern railway system with an impressive network of connections. Travel along the iconic Ghan route, starting in Adelaide and ending in Darwin. This cross-country journey takes passengers through the very heart of the Australian outback, and offers unprecedented views from a luxury carriage. In Darwin, cruise the Adelaide River which is home to 1,600, before deciding which national park to visit first.
6. Broome, Bungle Bungles Range & the Kimberley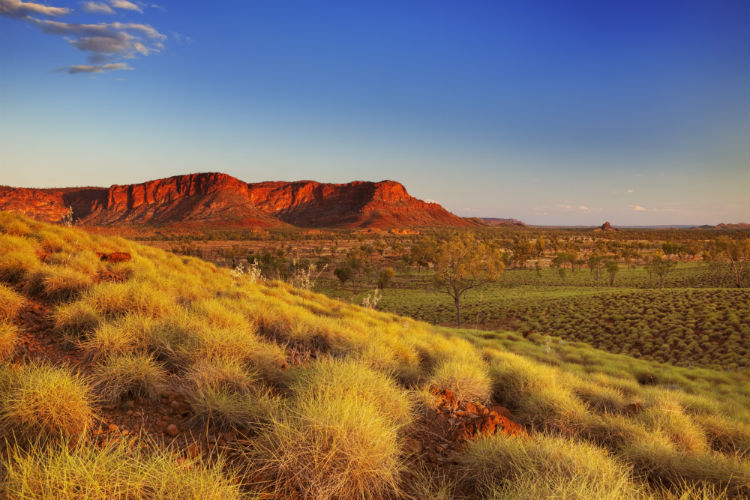 If you're looking to explore Australia without the tourist crowds, head to Kimberley. This region in the north-west of the country is sparsely settled and home to vast wilderness decorated with rugged ranges, dramatic gorges, semi-arid savanna and secluded coastline.
On this itinerary you'll learn about Aboriginal culture, and the geology of Australia's landscape. In the city of Broome, you can explore traditional markets before watching the sun set into the Indian Ocean.
7. Australian Icons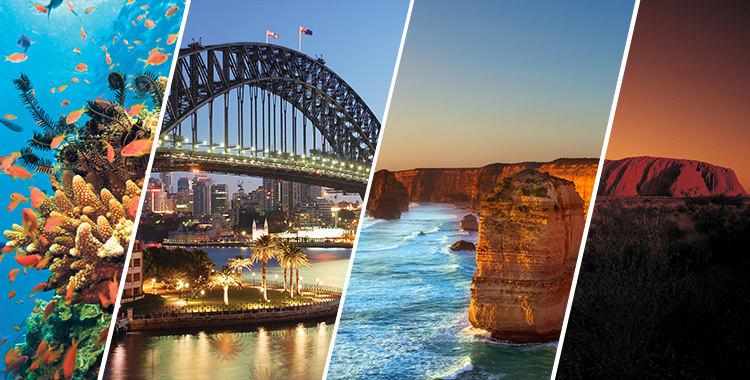 Read the details of the above tours, and still can't narrow it down? This final tour encompasses everything you would want to see in one Australian trip. Sydney? Check. Ayers Rock? Yes. Great Ocean Road? Definitely. Melbourne? It hasn't been forgotten. Great Barrier Reef? It's there. In order to make sure you get round as much of Australia as possible, this bus and plane tour is just what the travel doctor ordered.