<![CDATA[]]>
India
is undoubtedly a bucket list country for many people – but its vast size can be intimidating for first-time visitors.
If you don't know where to start, we've compiled the below guide to help you out. Whether your perfect trip to India involves the bustling New Delhi, the beaches of Goa or the beautiful architecture of the Taj Mahal, all your questions should be answered below. Remember, that we offer escorted tours to India with our travel partner Intrepid. Leave us a question if we haven't covered it.
Popular places to visit
India is usually best explored as part of a tour – with so many amazing places it would be a shame to stick to just one place. Here are five must-visits.
Taj Mahal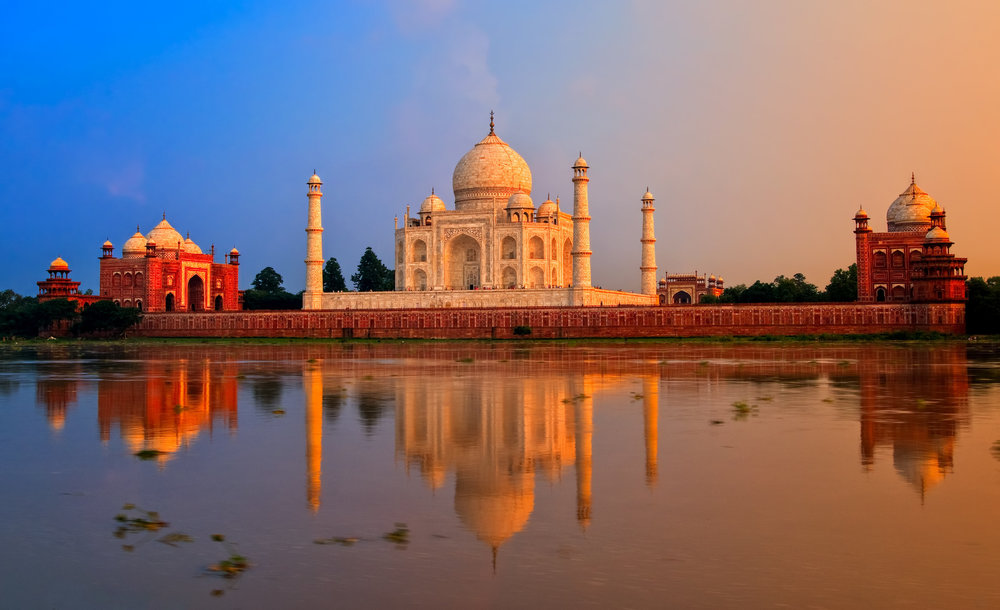 You can't visit India and not stop by its most recognisable building. Found on the south bank of the Yamuna river in the Indian city of Agra, its complex includes a mosque, guest house and formal gardens.
New Delhi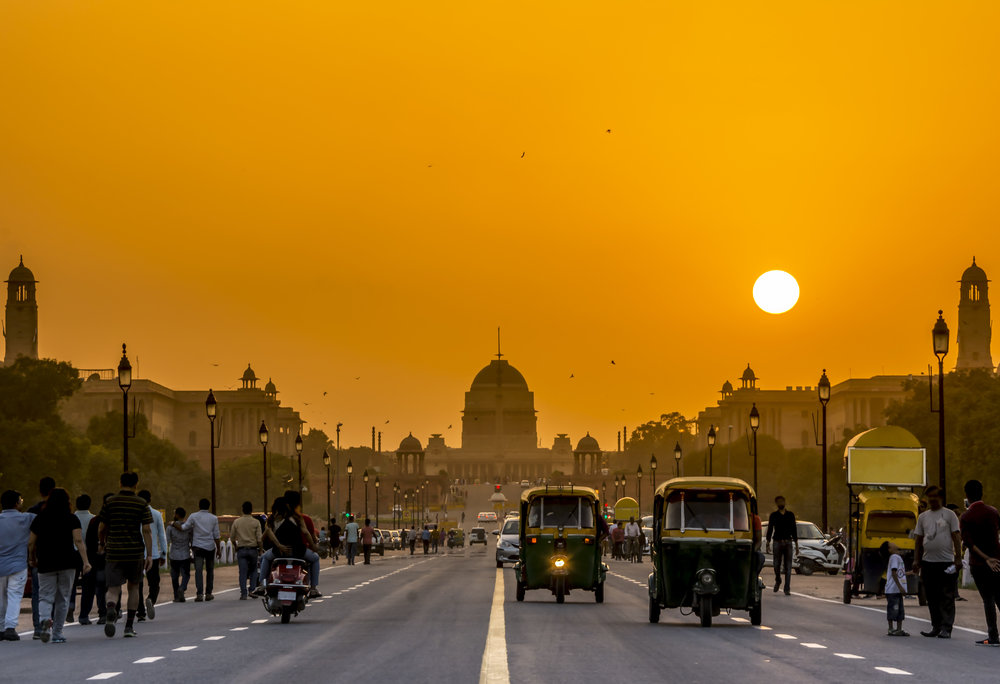 Home to the world's biggest Hindu temple, the country's largest mosque, and South Asia's largest shopping mall, New Delhi has grown beyond its own boundaries. But it is also a city with a lot of history, having been the capital for at least seven civilizations – each leaving behind its own monuments. And despite its intimidating size, you'll find plenty of green space too!
Jaipur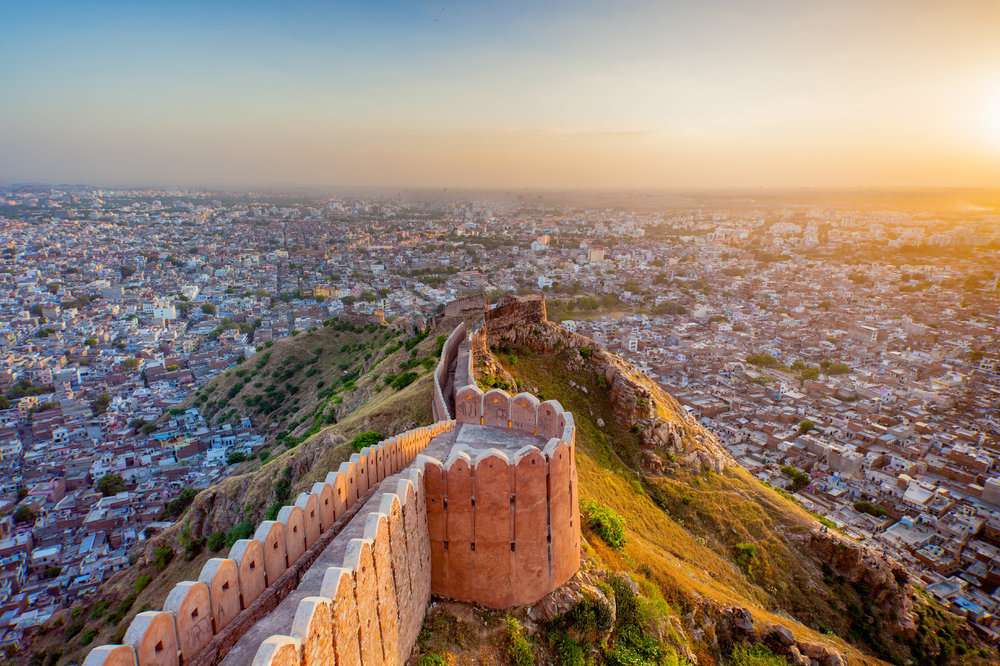 If it's history that you are looking for then Jaipur definitely needs to be on your list. It was built in the eighteenth century by Sawai Jai Singh as India's first planned city and is home to some of India's best historical sites, including the City Palace, Govind Dev ji Temple, Vidhan Sabha and Birla Temple.
Goa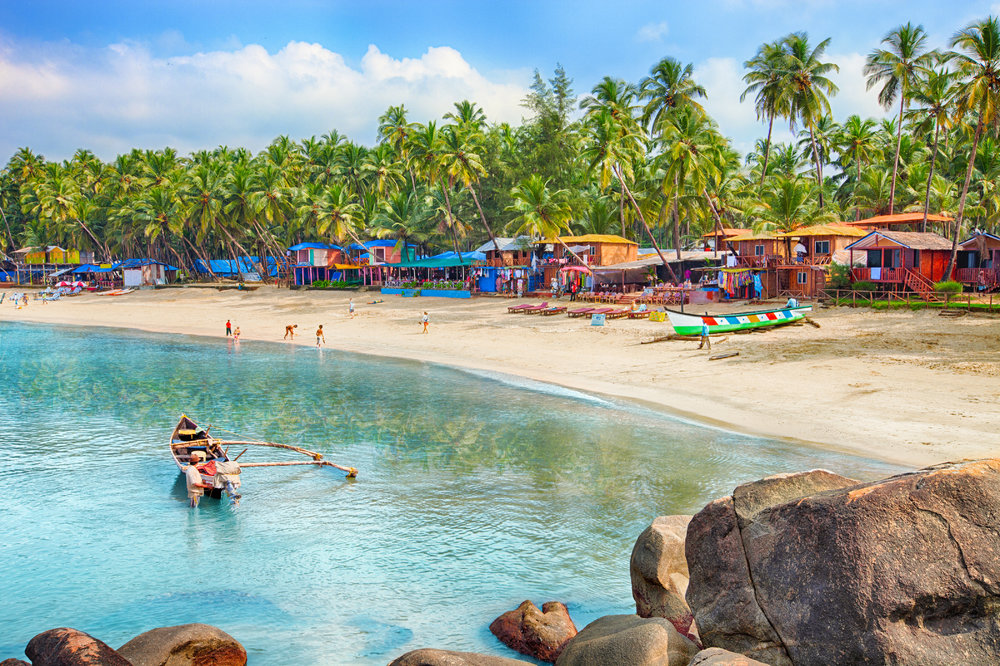 Goa is the India destination for anyone looking for a beach! Choose between the contrasting North and South Goa; as a rule, North Goa is for parties on the beach while south Goa is for relaxing on the beach. We've previously blogged about the two here so you can pick the best one for you.
You can even fly direct to Goa from the UK for a week long beach holiday, but it also make for a nice beach break after the buzz of New Delhi or Mumbai.
Kerala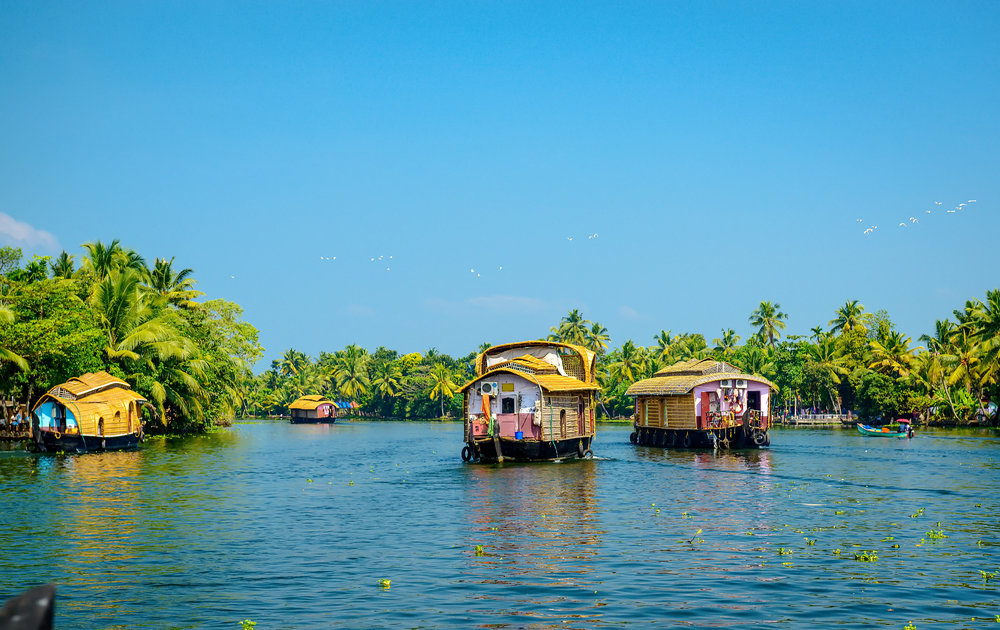 India can be a lively place and if you're looking to unwind after the buzz of New Delhi, Kerala is a great option. Stretching along the south-west coast for 600km, its beaches are white and backed by palm trees, while inland you'll find fragrant hills where tea and spice grow, as well as tranquil backwaters that have earned the region the nickname "Venice of the East".
Getting there and getting around
India's top five international airports are Delhi Airport, Mumbai Airport, Chennai Airport, Bangalore Airport and Hyderabad Airport. New Delhi remains the busiest airport in India and offers a direct flight to London Heathrow.
As we've mentioned already, India is a country to tour. One of the most iconic ways to do so is on board the Deccan Odyssey, which offers six inspirational itineraries. All the routes start from Mumbai, and can take you to the beaches of Goa or to the exotic Ellora Caves.
Escorted tours are also readily available in India, and you can book many of them through Barrhead Travel (you can see some on our website here, but we have more available if you speak to a Travel Consultant in one of our branches).
Other important information
India's currency is the Indian Rupee (INR) and is a closed currency so you'll need to withdraw cash when you arrive.
India is still a cash country so always carry money on you.
Remember to haggle!
UK visitors need a visa to enter India.
You'll need either a Type C (two-prong plug) or Type D (three-prong plug).
Hindi is the official language of India, but English is widely spoken in the major tourist hubs.
It is recommended that you discuss vaccinations with your doctor

]]>
--