<![CDATA[]]>
Not only that, but it is incredibly easy to get married in Jamaica. Only 24 hours need to have passed between arriving and walking down the aisle, and many resort hotels offer wedding packages so you can enjoy your day with ease. Plus, you can immediately start enjoying your honeymoon from the minute you say 'I Do' with a wide range of romantic attractions. Here's our guide to everything you need to know about getting married in Jamaica.
Resorts
Jamaica is home to a plethora of luxury, all-inclusive resorts – many of which offer incredible wedding packages. Here are just three of our favourites (that you can book through us).
Sandals Resorts
Sandals Resorts require no introduction, but did you know they also offer Free Weddings if you stay three nights or more? This includes preparation of wedding documents, a manicure for the bride, a ceremony location, unlimited guest seating, a bouquet, pre-recorded musical accompaniment of your choice, wedding cake, and reception. Not only that but if you stay 6 nights or longer you'll receive $500 Wedding Credit to design your own dream wedding.
Moon Palace Jamaica
If you're looking for a modern resort that offers amenities to keep all members of your wedding party entertained, then look no further than Moon Palace. The resort is home to four swimming pools, a wave simulator, five restaurants, 24-hour coffee shop, and nightly entertainment.
They also offer a Wedding Package that includes a wedding coordinator, a minister, a decorated ceremony location, bridal bouquet, single-tier wedding cake, sparkling wine, recorded music, free honeymoon package, and a wedding registry.
Hyatt Zilara Rose Hall
If you're, however, looking for something quiet and intimate we recommend Hyatt Zilara Rose Hall. This adult-only resort boasts swimming pools, beach butler service, two a la carte restaurants, and an incredible section of watersports. Their Wedding Package includes a wedding coordinator, wedding certificate, ceremony location, bridal bouquet, wedding cake, sparkling wine toast, an audio system for the ceremony, romantic dinner for the couple, and couples massage.
DIY Weddings
It is, however, possible to organise a DIY wedding in Jamaica. The Jamaica Tourist Board has an entire section of their website dedicated to independent wedding suppliers. This includes Wedding Planners, Entertainment, Bakers & Caterers, Florists, Bridal Wear, and Photographers.
Legal Matters
Jamaica's care-free vibe extends to its marriage laws. Visitors can be married 24 hours after arriving in Jamaica, providing prior application has been made for a marriage license to the Ministry of Justice. The application must be submitted to:
Permanent Secretary
Ministry of Justice
NCB Towers
2 Kensington Crescent
Kingston 5
Jamaica
Along with the following documentation:
Proof of citizenship – certified copy of birth certificate, which includes father's name
Parent's written consent if under 18 years of age
Proof of divorce if applicable (original certificate of divorce)
Certified copy of death certificate for widow or widower
All documents that are not issued in English must be translated by an Official Translator and subsequently certified by the Ministry of Foreign Affairs of the country of residence and by the nearest Jamaican Mission or Honorary Consulate.
Overall, the processing fee for the Marriage License is Four Thousand Jamaican Dollars (approximately US$50.00). The marriage license is valid for 3 months and the application is a same day process.
If you have any other questions about getting married in Jamaica? Leave them in the comments and we'll answer them for you.

--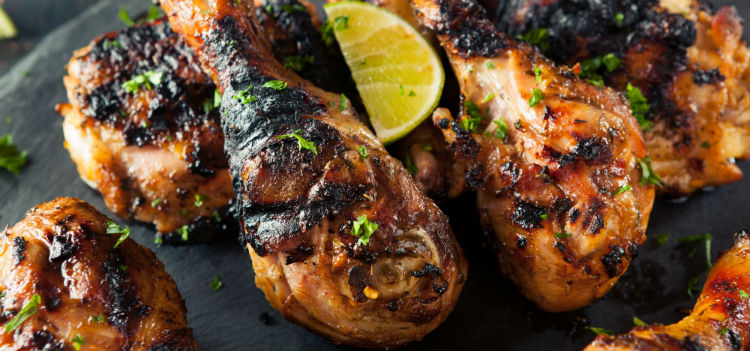 <![CDATA[]]>
Jamaica
food probably plays a part. Delicious rums, jerk chicken and reggae flavours are all a central part of Jamaica's culture – and a large part of its appeal to visitors. Jamaica is definitely more than a just a beach destination and we recommend that all visitors delight their taste buds with some of these spicy Caribbean flavours!
Jerk Chicken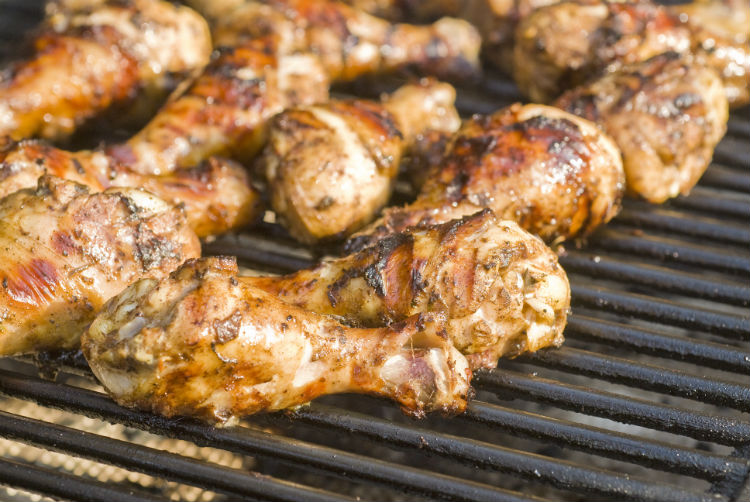 While in Jamaica you have to try the jerk chicken! The meat is dry-rubbed with the classic Jerk mixture that consists of allspice and Scotch bonnet peppers. Chicken is the traditional meat used, but if you prefer something else you can find Jamaican restaurants using the hot spice mix on pork, lamb and seafood.
Freshly caught seafood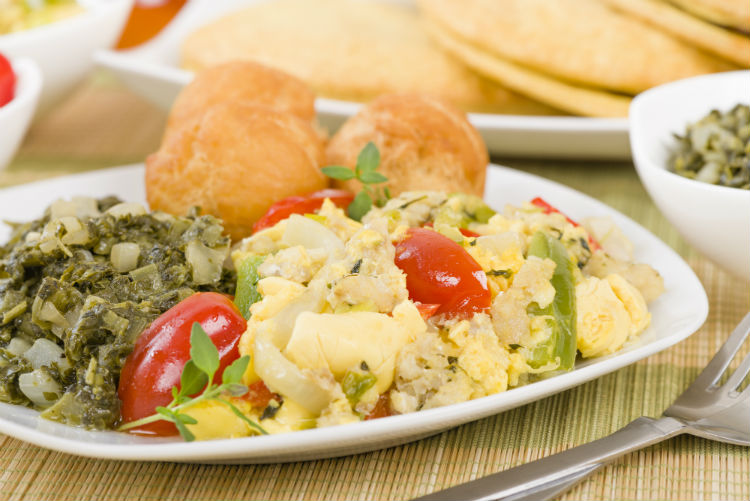 Seafood is everywhere in Jamaica, and it's hard to pinpoint exactly what seafood should be at the top of your list (there's that much of it). Some will argue that Ackee and Saltfish should be first on your foodie list, while others argue that the Escoveitch Fish is the must-eat delicacy.
Curried Goat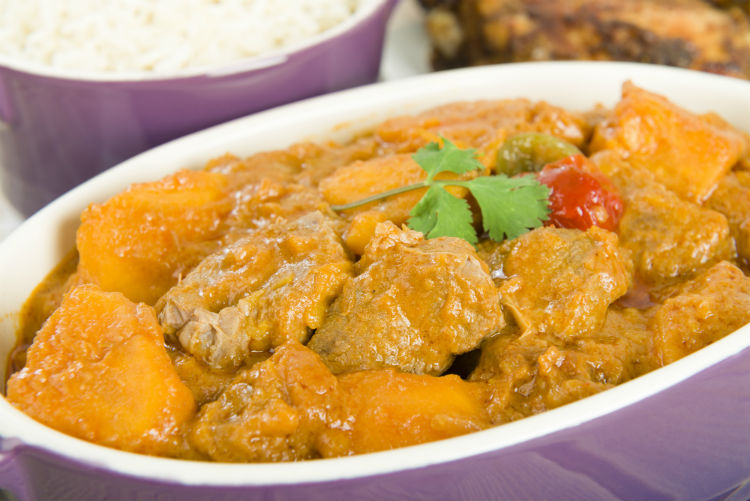 A dish brought to the island by Jamaica's Indian population, curried goat is a popular party food and is a speciality at festivals. It is usually made with a mild spice mix so is perfect for holidaymakers who want to try a local delicacy but have a low spice tolerance (the original Indian version is much spicier).
Local desserts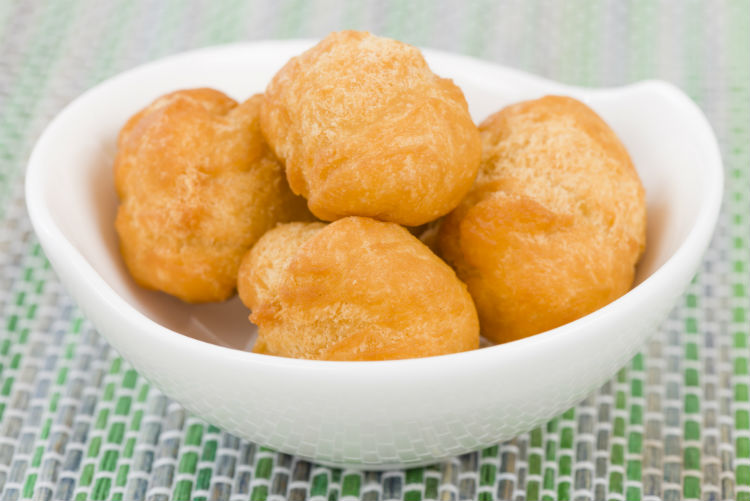 If you possess a sweet tooth, Jamaica won't disappoint and, if you love coconut, you'll absolutely adore the desserts on offer. Coconut drops, gizzada, and grater cake are all easily-available desserts found on the island that are made with local coconuts. But if coconut isn't your favourite natural sweetener, you can opt for a bulla (flat, round cake made of molasses, flour, and baking powder) or a Dukunnu (green bananas mixed with cornmeal and sweet spices).
Blue Mountain coffee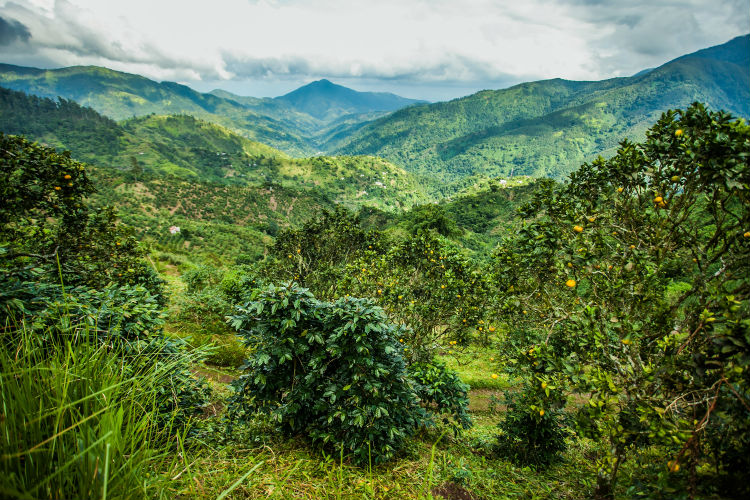 Blue Mountain coffee is one of the most popular and sought-after coffee brands in the world. So special to Jamaica's food and drink scene, coffee beans can only be considered Blue Mountain coffee beans if they are harvested from Saint Andrew, Saint Thomas, Portland and Saint Mary parishes in Jamaica.
Coconut Water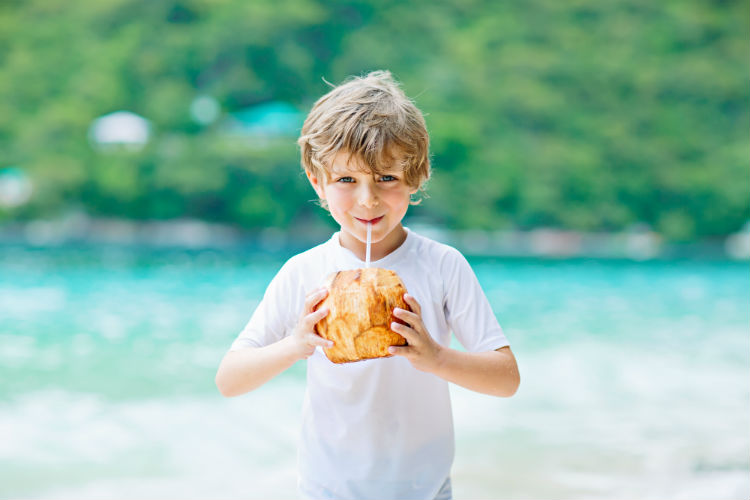 You're going to need to wash all this delicious food down with something. For this, we recommend coconut water, which you can across Jamaica. It's even used as an ingredient in curries.
What dish will be first on your holiday to Jamaica?

--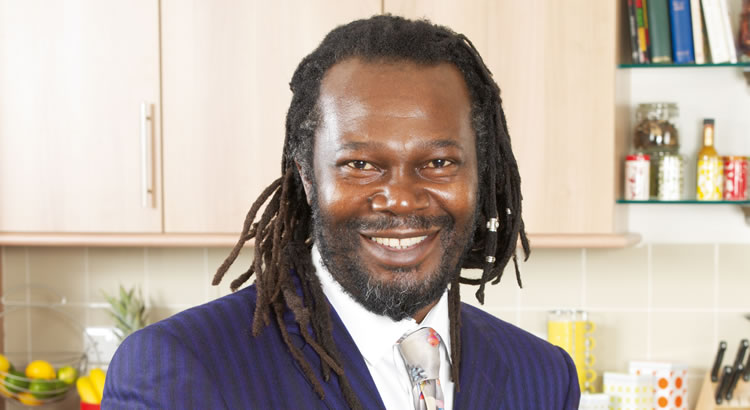 Barrhead Travel and the Jamaican Tourist Board brought the style, culture and colour of Jamaica to Glasgow on 2nd July, when Jamaica House 2014 opened at 29 in Glasgow ahead of the Commonwealth Games – with a little help from Jamaica's own Levi Roots. Bringing some Caribbean sunshine to a rainy Glasgow, Reggae Reggae sauce […]