<![CDATA[]]>
Japan
is indulging in this delicious culinary concoction. In fact, it might be the ultimate destination for a foodie traveller. But while dishes such as sushi and tempura have made an international impact, there are hundreds of other local Japanese recipes ready for visitors to sink their teeth into.
Breakfast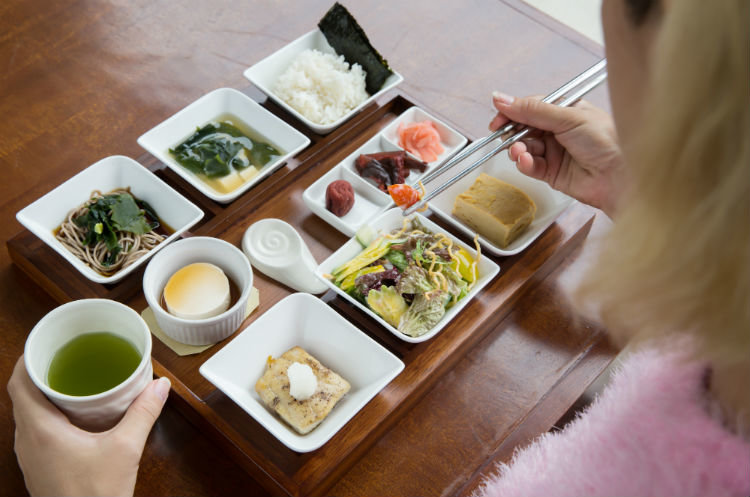 Breakfast is an entirely different situation in Japan. The most common Japanese breakfast is a combination of miso soup, grilled fish, pickles, and rice. Saying that Western-style buffets are also available in most tourist hotels.
Sushi and Seafood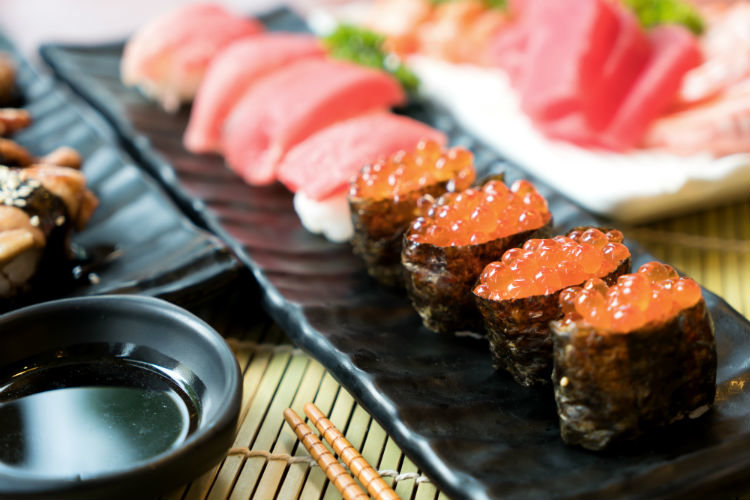 It's a myth that sushi and seafood are synonymous. What makes sushi, well, sushi is the way the rice is prepared with vinegar. It can then be served with meat, fish or vegetables.
The most common varieties of sushi are described below:
Maki – the seaweed is on the outside of the rice and other ingredients
Temaki – seaweed is wrapped loosely around all other ingredients in a cone shape
Uramaki – sometimes called 'inside-out' sushi, you'll find the rice on the outside of the seaweed (and other ingredients in the middle)
Sashimi – slices of raw fish and seafood on their own
Nigiri – hand pressed rice topped with an ingredient, this is the oldest type of sushi and was created in Tokyo
Rice Dishes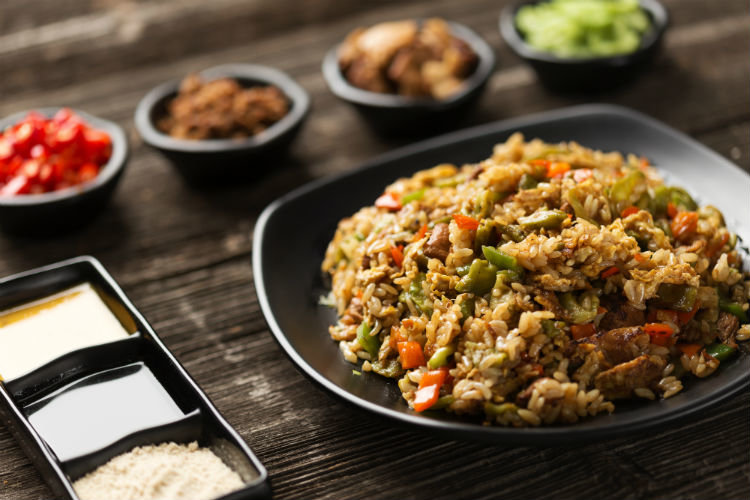 Rice is considered an essential part of Japanese cooking, and many main meals come with a side-serving of rice. Rice-based snacks are also very popular. Such as Onigiri, which is a palm-sized triangle of rice filled with soy, tuna, salmon roe, or sour umeboshi (pickled plum), all wrapped up in a sheet of crisp seaweed (also called nori).
Noodle Dishes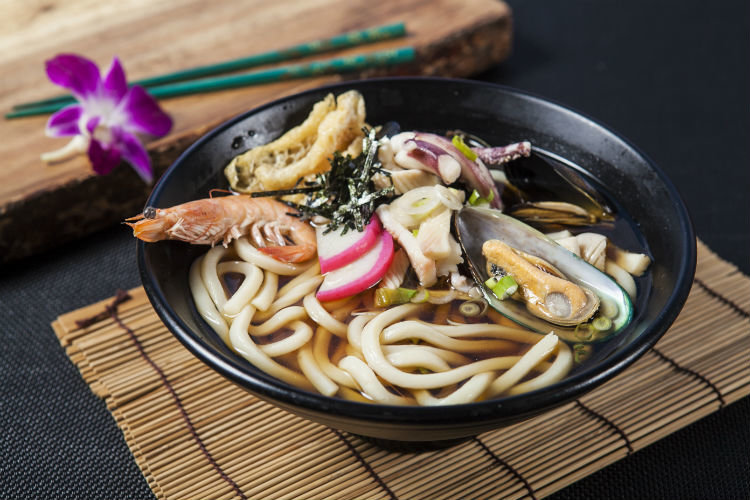 Noodle dishes are also very popular in Japan, and three main types of noodles you'll come across are: soba, udon and ramen. Soba are thin noodles made of brown buckwheat flour and can be served hot or cold. Typically hot soba noodles are served with tofu, vegetables and chicken – combined with a hot broth. Cold soba noodles are laid on a bamboo screen bed, with a cold sauce for dipping.
Udon noodles are much chunkier and made with plain wheat flour. Yakisoba and yakiudon are the most common dishes udon noodles are found in, where the noodles are fried (often in a thick soy sauce) along with seaweed flakes, meat and vegetables.
Ramen noodles, made from yellow wheat-flour, are usually served in big bowls in a steaming oily soup and typically comes in three varieties: miso (flavoured with fermented bean paste), shio (a salty soup) or shōyu (a broth made with soy sauce).
Vegetarian and vegan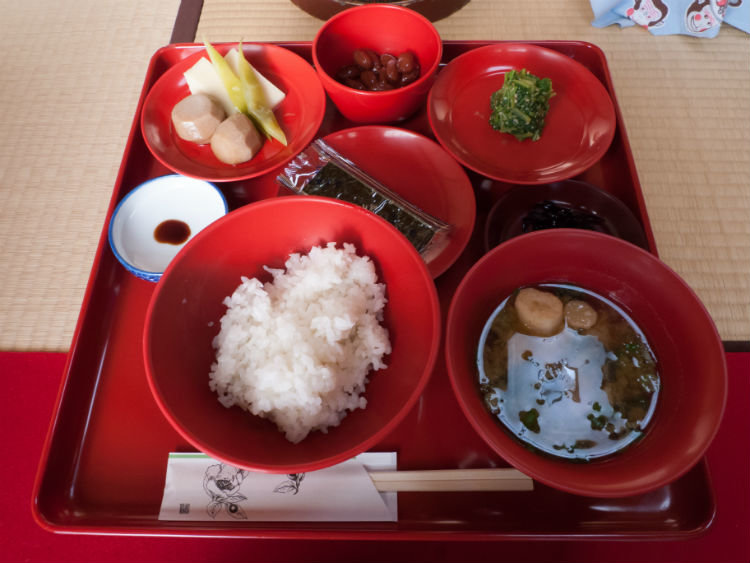 While Japan might have been the country that brought the world tofu, plant-based diets are not that common in Japan. While it is easy to avoid dishes with meat or fish in them, it's hard to find something where the broth doesn't contain a by-product.
Like most international cities, however, Tokyo has a splattering of vegetarian restaurants and more restaurants are creating 100% vegetarian dishes. You just need to plan ahead. Kyoto, however, is the most vegetarian-friendly place in Japan. It's an ancient city that has deep Buddhist routes – where Zen Buddhist temple cuisine, which is entirely vegan, is still served today.
Desserts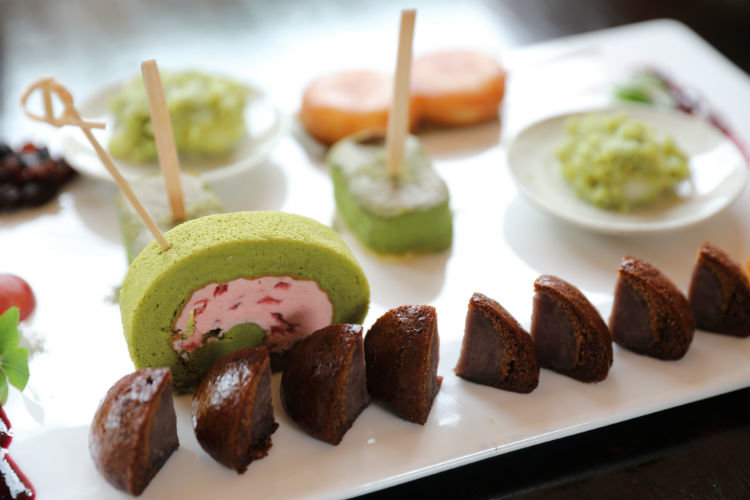 Japan has a sweet tooth and dessert is a big part of its culture. However, Japan was making desserts before sugar was readily available in the country and, as a result, fashioned unique desserts that were based on rice and sweet beans.
One of the most popular desserts in Japan is mochi – which can be a dessert in its own right or mixed with something else. Daifuku is mochi with a sweet filling, ranging from black sesame to strawberry. Mochi can also be turned into an ice-cream. Another popular option is Dango: chewy Japanese rice dumplings served on a stick that can be toasted over a campfire. Small crepe shops are also a common sight in Japan, with their crepes usually served as a cone containing elaborate fillings.
Drinks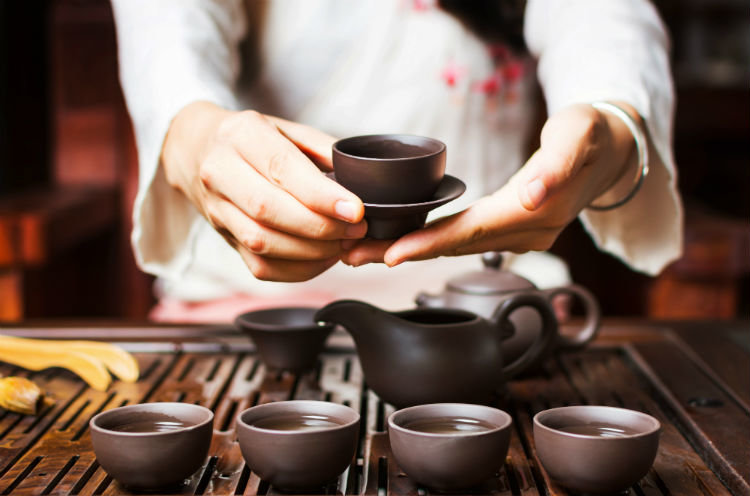 Japan's most famous alcoholic beverage is undoubtedly sake (also known as nihonshu). If you're not familiar with it, officially it is a rice wine but tastes more like beer. Two varieties exist – sweet (amakuchi) and dry (karakuchi) – and while there's technically three grades of sake, these grades are mainly used for tax purposes and don't indicate the quality of the beverage.
Sake is traditionally served in small square bowls and drank with a meal. You might be asked if you want your sake heated up but most sakes taste best cool. As a final note, sake is 15% alcohol and one small box is more than enough to get someone tipsy.
You'll also spot the beverage shōchū, which is a cheaper version of sake. It's potent, ranging between 25 to 50 per cent alcohol. Premium brands can be served straight like traditional sake, while budget-friendly bottles are served with cocktails.
While sake might be Japan's official drink – beer is the most popular alcoholic beverage. Ironically the first ever brewery was set up to please American expats, and Japanese locals had to be bribed into drinking it. These days, Japan boasts four big-name breweries: Kirin, Asahi, Sapporo and Suntory – each of which churns out several varieties of lager and ale-type beers. Local craft beers are also becoming more popular.
If you're not drinking alcohol, tea is very common. Green teas in Japan are graded. Bancha, the lowest grade, is for everyday drinking. While Sencha is medium-grade and served in upmarket restaurants. While gyokuro, the highest grade, is served during special occasions.
Ordering and etiquette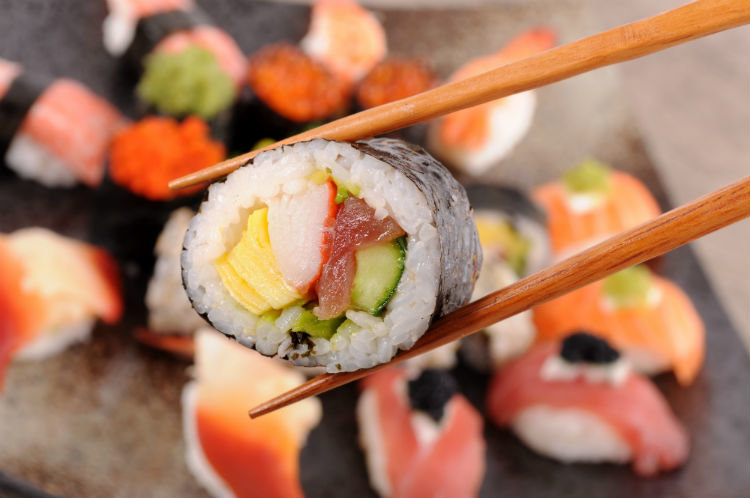 Restaurant and dining etiquette is different in Japan. When you are initially seated, you'll be handed an oshibori (a damp, folded hand towel, usually steaming hot though sometimes cool in the summer) and a jug of water will usually be automatically brought to the table.
Most Japanese restaurants will give you chopsticks by default, but in touri
st places, forks and knives are usually available (though you might have to ask for them). Chopsticks, however, come with their own rules of etiquette. You should use different ends for your own plate and taking food from communal dishes, and shouldn't use them to point at things. Also remember to not stick your chopsticks upright in rice, as this is an illusion to death.
As for tipping, it is not usually expected and service charges are automatically added to bills.

Have you been to Japan? Tell us about the best meal you ate and anything you think first-time visitors should know.
--