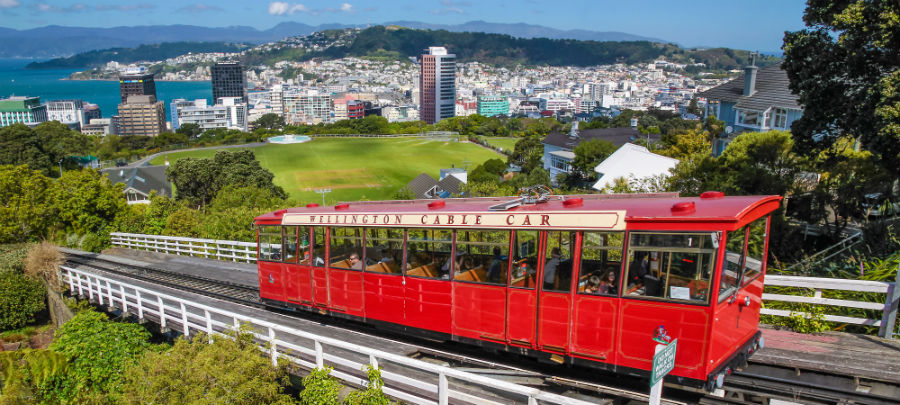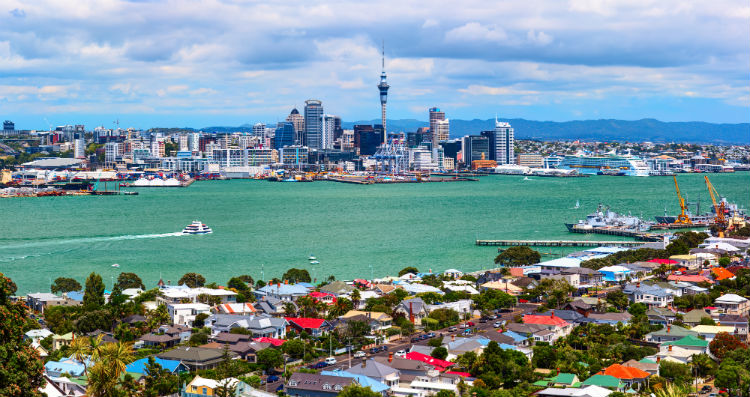 <![CDATA[]]>
New Zealand has more to offer than roughing it, and we're here to help you to enjoy one of the world's most beautiful countries in style.
Getting Around New Zealand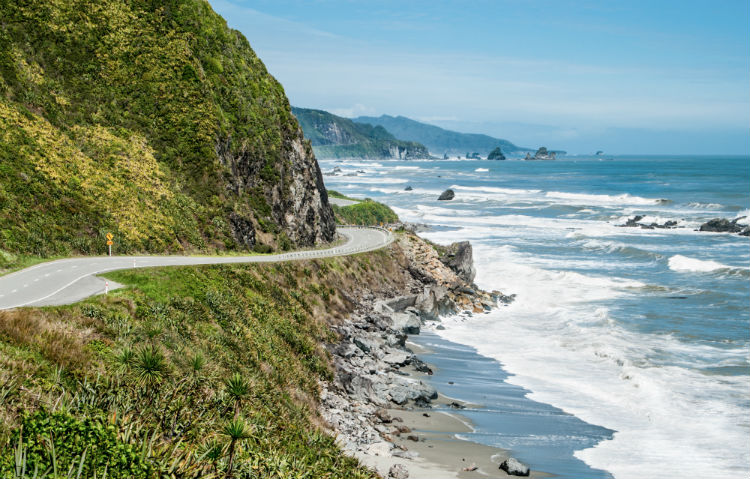 Forget long distance buses. New Zealand is the land of the road trip, and renting a car can be one of the most rewarding ways to experience it.
Take a trip from the north island to the south island (with a ferry in between) and watch the landscape shift dramatically from beautiful beaches, and volcanic mountains, to windswept plains, glaciers and snow-capped peaks. Or simply rent a car to do short trips into the nearby countryside from wherever you're staying.
Sleeping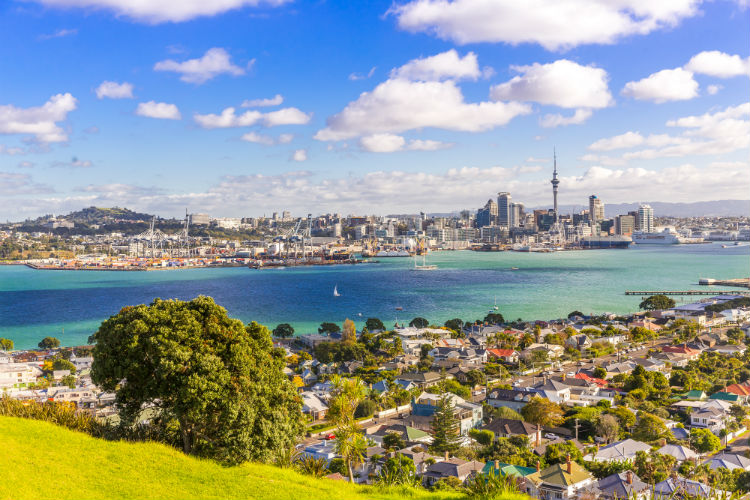 With so much natural beauty to take in, you'd be forgiven for forgetting about urban life in New Zealand, which is contemporary and energetic. Nowhere is this more evident than Auckland, where skyscrapers rise up from beautiful beaches and sparkling ocean. View it all from a luxurious suite in the Sofitel Auckland.
If the city gets too much, get in your car and head to Solitaire Lodge, a leisurely three hour drive from Auckland, to experience the awe-inspiring Lake Tarawera in one of the world's best boutique hotels.
New Zealand is also one of the greenest countries on earth, with numerous, thoughtful eco-lodges. However, the south island does it best with Hapaku Lodge, which offers 360 degree views from handcrafted, sustainably-built treehouses.
Eating and Drinking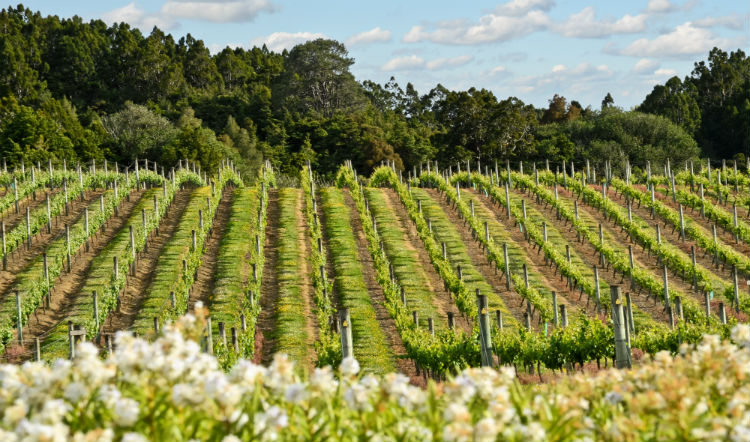 New Zealand is in the midst of a culinary renaissance. A new generation is celebrating their country's gloriously fresh, local produce.
Taste award-winning, cool-climate wines on the south island and immerse yourself in what looks to be wine's next big thing. Try the sauvignon blanc from Cloudy Bay, or sample the pinot noir from Delta in Marlborough.
For delicate food in an unpretentious setting, visit Grove in Auckland. And if you're in the market for the pinnacle of New Zealand's fine dining scene, look no further than
The French Cafe, voted the best restaurant in the country in 2016.
Things to Do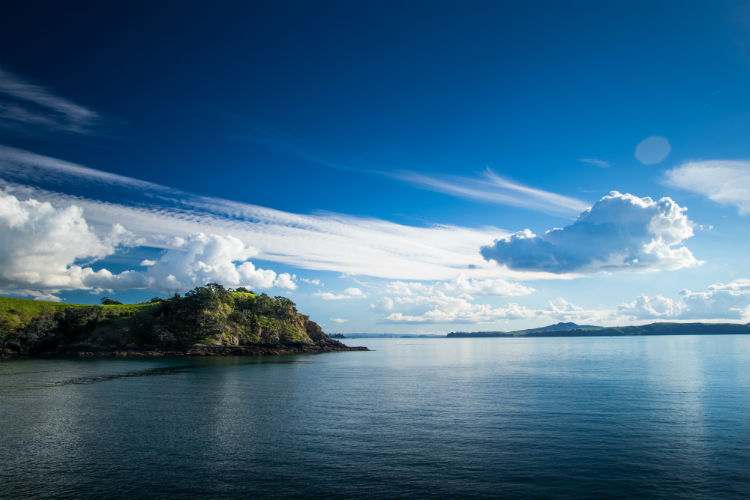 New Zealand, after all, is a place of adventure and excitement. Add some exploration to your holiday by taking one of the many cruises out of Auckland to The Bay of Islands and bask in the sublime beauty of New Zealand's ocean landscapes.
While you're on the water, New Zealand is teeming with marine life, so seize the opportunity to tangle with world-class marlin, kingfish and snapper.
For serious thrill seekers, the appeal of New Zealand is its status as one of the originators of modern bungee jumping. Start at Karawau Bridge, the first commercial bungee in the world, and build up courage for The Nevis, a 143m jump from a cabin shakily suspended in mid-air by nothing but cables.

--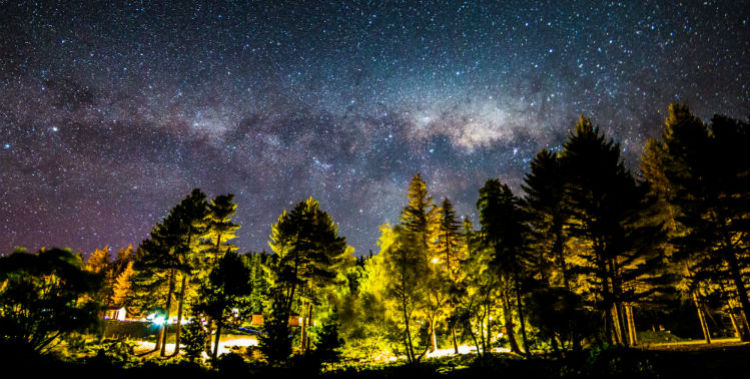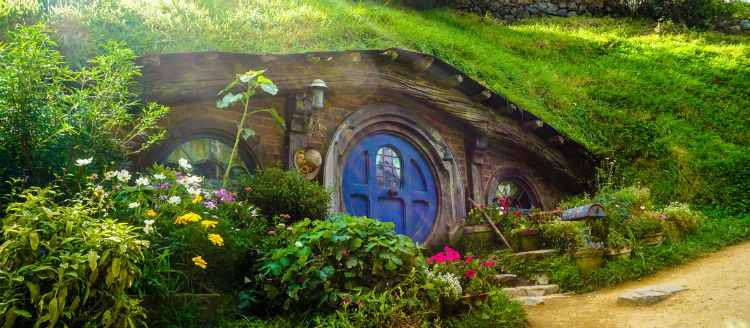 <![CDATA[]]>
1. The Scenery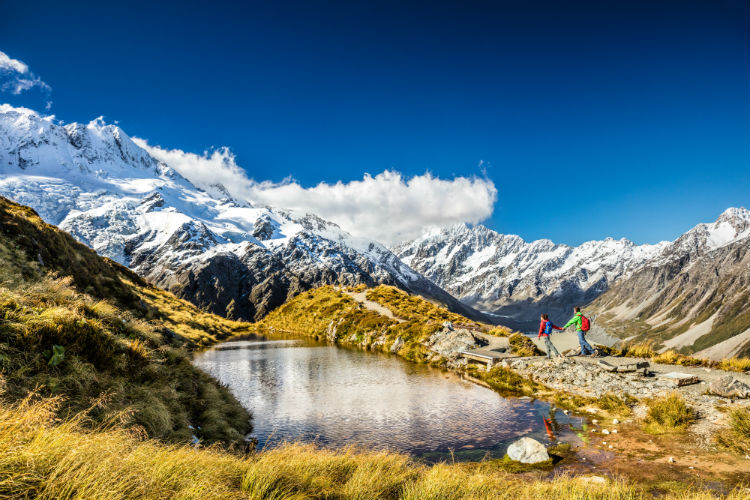 The diversity of New Zealand's landscapes are like no other country on earth. With white sandy beaches, snow-capped mountains, glistening blue lakes, natural hot springs, vineyards and green rainforests to name a few, there really is no end to the natural beauty of New Zealand.
2. The Historic Culture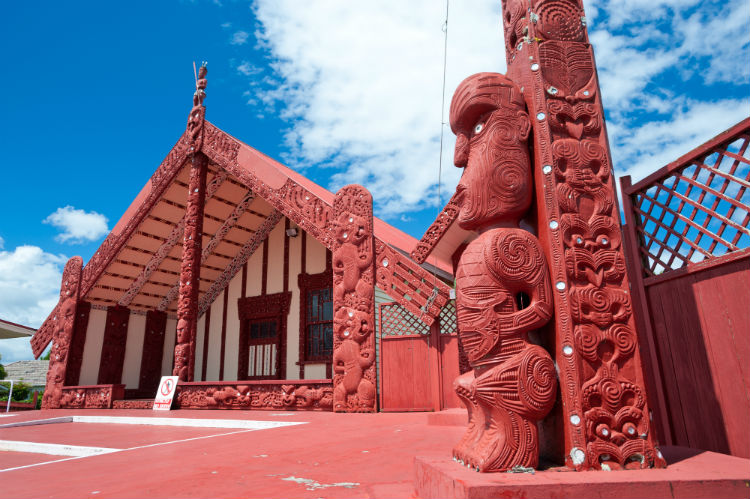 There is a large Maori presence and influence in New Zealand, which is an important part of the country's history. The North Island is rich with Maori history and visitors can learn about Maori culture and experience the hospitality first hand. Take a trip to Rotorua and visit a living Maori village to try some delicious Maori food and learn the traditional war dance, the Haka.
3. The Great Outdoors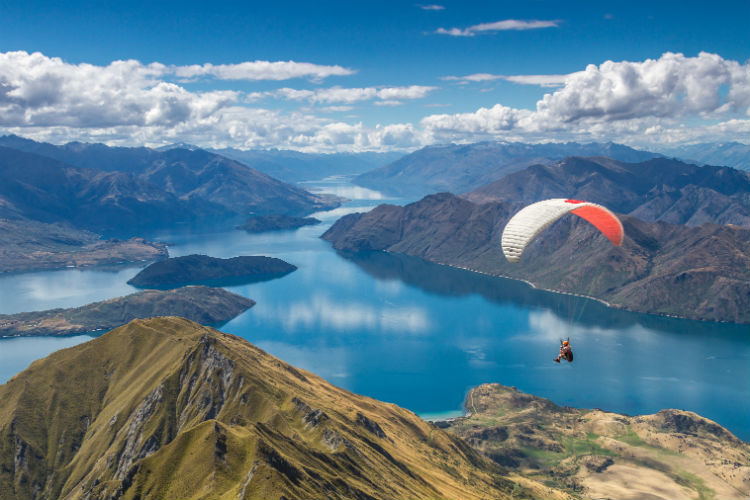 When it comes to outdoor activities, there's not much you can't do in New Zealand. Both islands are the perfect setting for an abundance of year round outdoor activities. There are endless trails to cycle or hike in the National Parks, and for a more relaxing option, you can kayak or take a scenic boat cruise. The climate also makes for great camping conditions in the summer months, and during the winter months New Zealand boasts world class skiing resorts on both islands.
4. World famous wine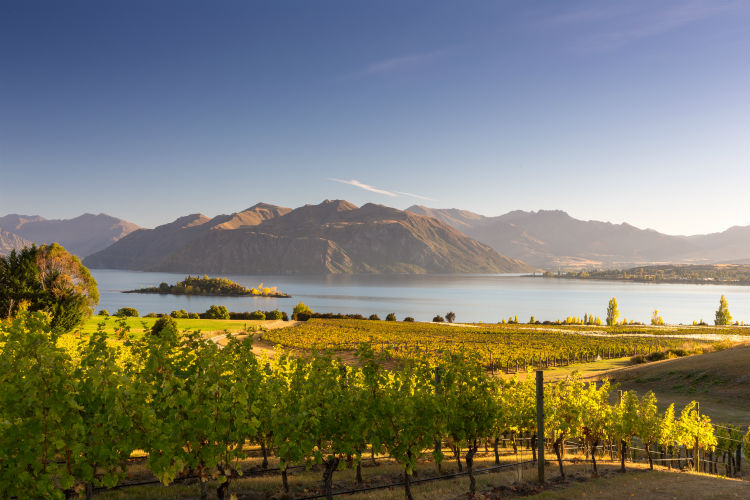 Famed for its wine, New Zealand has a number of vineyards to visit. The two leading areas are situated in Hawkes Bay and Marlborough, which is best known for producing Sauvignon Blanc. Taste your way through the North Island by driving the picturesque Classic New Zealand wine trail – a must do for any wine enthusiasts.
5. Adventure activities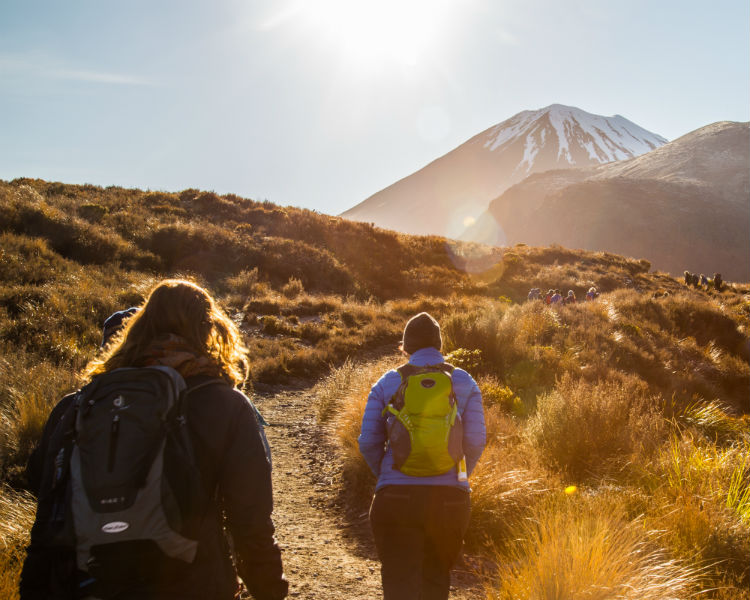 If you are a thrill seeker or adrenaline junkie then New Zealand is definitely the place for you. Known as the adventure tourism capital of the world, all over the country you can find places to bungee jump, sky dive, white water raft, mountain bike and so much more. Queenstown is the adventure capital of the world, and home to the world's first bungee (so if you're ever going to take a leap of faith, this is the place to do it!).
6. Lord of the Rings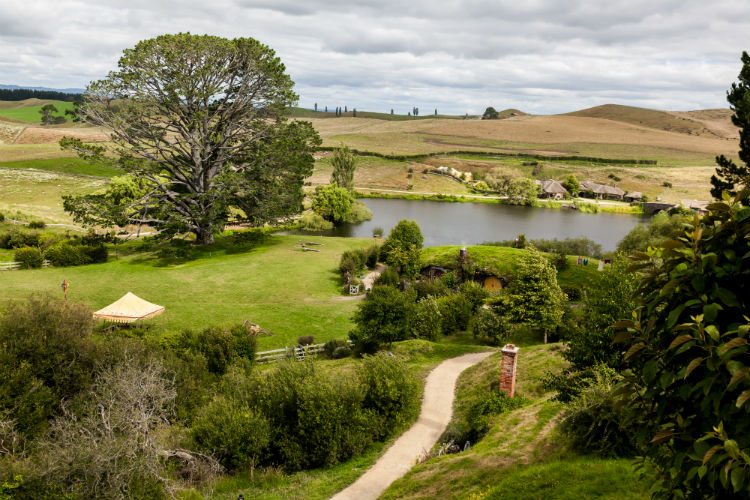 The stunning scenery of New Zealand was famously used as the back drop for the Lord of the Rings trilogy. More than 150 real locations were used for filming, and the Hobbiton film set was created – a must for any Lord of the Rings fans.
7. Wildlife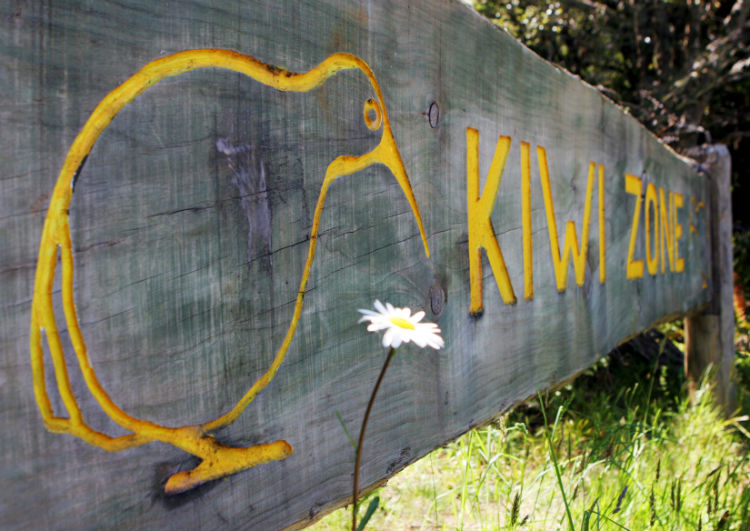 New Zealand is home to a number of bird species that won't be found anywhere else in the world. Most notably the Kiwi, the small flightless bird, which is the national symbol of New Zealand. It is also an amazing place to spot whales and dolphins. Unlike their Australian neighbours, there are almost no venomous or highly dangerous animals to look out for on land.
8. Low population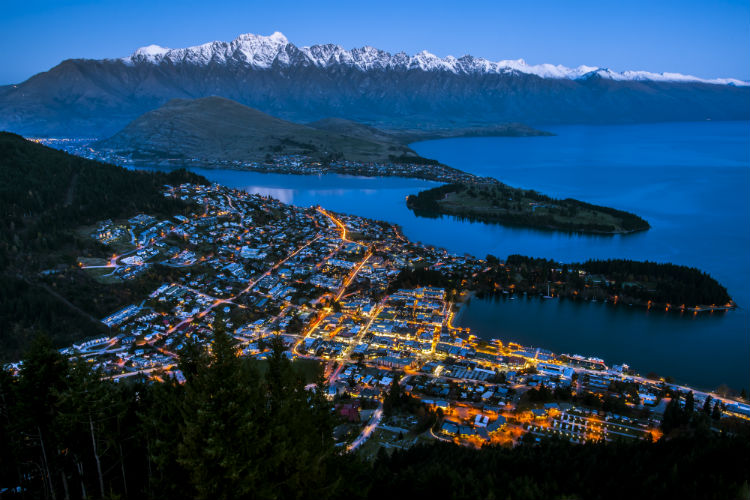 New Zealand covers more land than the UK, but with a population of under 5 million people, it is significantly less populated. It's not uncommon to take a walk or drive and not pass anyone else for hours, making it the perfect place to escape and relax. With most of the population living in the main cities, the rest of the country is unspoiled and uncrowded.
9. Star-gazing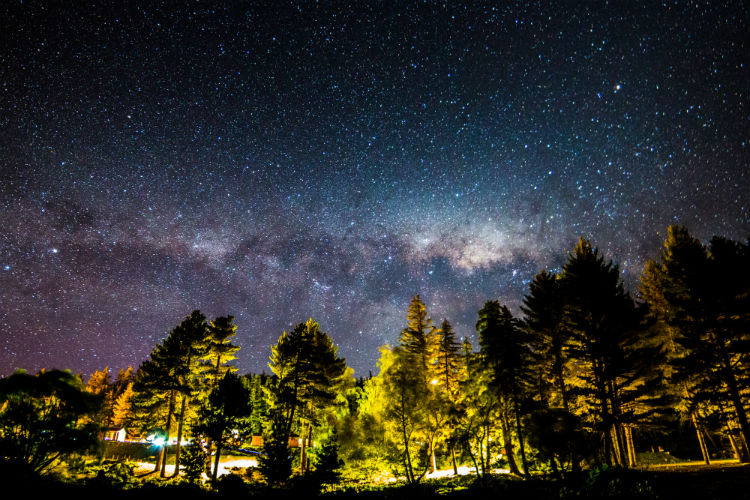 With large parts of the country having little to no light pollution, New Zealand is the perfect place to go star gazing. With some of the darkest and clearest skies in the world there is the chance to see shooting stars and constellations that can be uniquely viewed from this part of the world. The South Island hosts some of the best spots such as Mount Cook and Lake Tekapo. If you visit in winter, you might even be lucky enough to experience the breath taking Southern Lights.
10. It's the perfect place for a holiday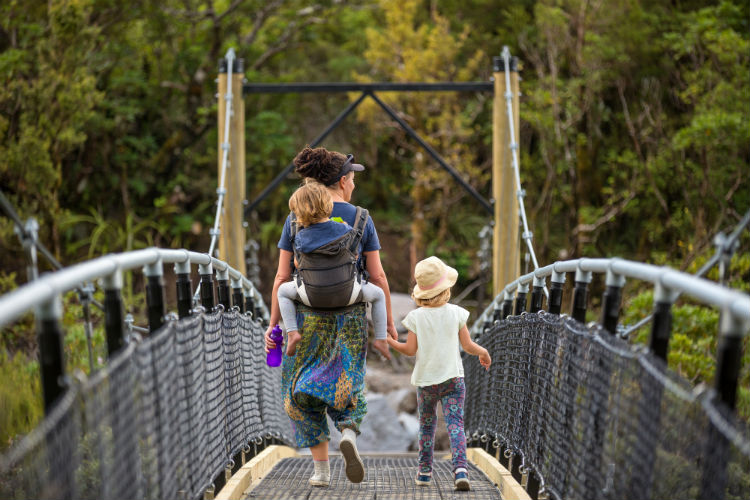 There is so much on offer here that you can never get bored of New Zealand. Visitors want to come back time and time again to try and see more of the country. With easy driving conditions and friendly locals, you are guaranteed to have an unforgettable time in New Zealand!

--