The Australian state of New South Wales boasts many accolades. Not only is it home to Australia's biggest and busiest city – iconic Sydney – but it's also home to the country's highest peak, its very first winery, and is the birthplace of Australia's obsession with surfing.
New South Wales
boasts many accolades. Not only is it home to Australia's biggest and busiest city – iconic
Sydney
– but it's also home to the country's highest peak, its very first winery, and is the birthplace of Australia's obsession with surfing.
Covering an area of 809,444 km² in south-east Australia, there's a lot of ground to cover on a New South Wales itinerary. So it's worth saving up your holiday leave for, or embarking on a trip as a retirement holiday. To make the most of your time in this incredible part of the world, we've compiled this mini-guide that includes things to do, attractions to see, where to stay, and how to get there.
Things to do in New South Wales
As we've mentioned, New South Wales is expansive and it's difficult to tick everywhere off your list – but we recommend that the following five things make your final itinerary.
Organise a road trip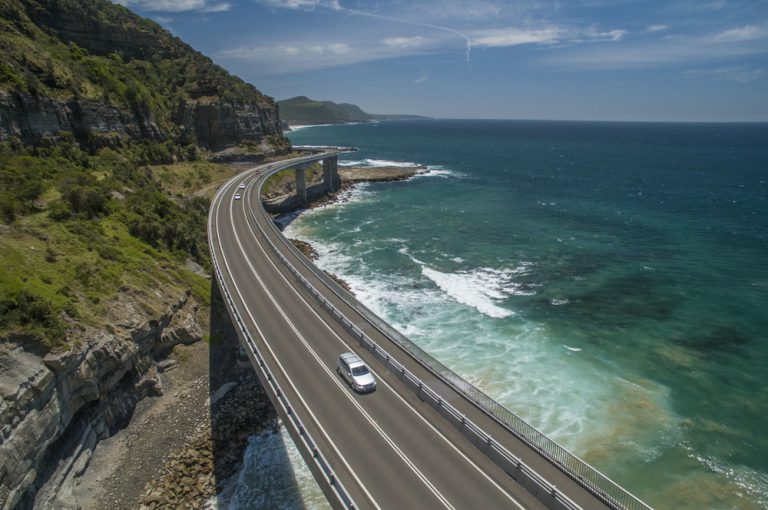 Here are three of the incredible road trips on offer in New South Wales: The Grand Pacific Drive (on the South Coast from Sydney to Shoalhaven); The Legendary Pacific Coast (up the North Coast from Sydney); and the Greater Blue Mountains Drive (through the World Heritage-listed Blue Mountains). The drives vary in length and we recommend taking a few days to enjoy them and to explore the towns along the way.
Whale Watching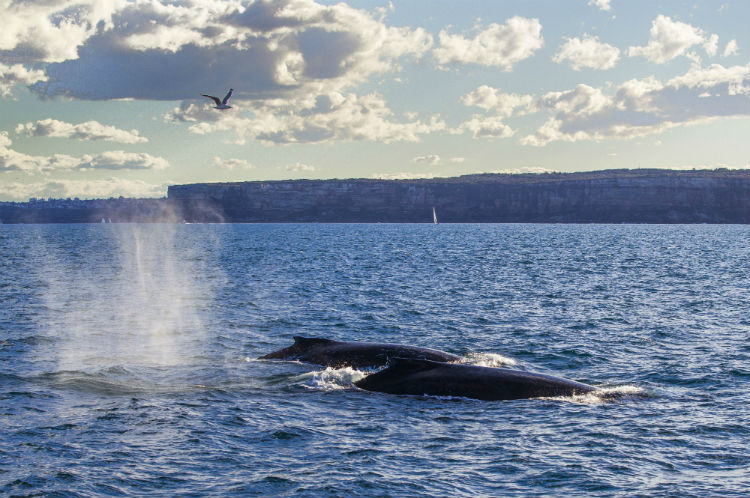 Whales migrate in their thousands along the New South Wales coast, with Humpback and Southern right whales a common sight. You can book yourself onto an organised boat tour from towns including Jervis Bay and Port Stephens, but there are many vantage points along the coastline where you might be lucky enough to spot whales in the distance. There are 38 vantage points in Sydney and in the surrounding area, including two spots near popular beaches such as Bondi Beach and North Head lookout near Manly.
Seek out an adrenaline rush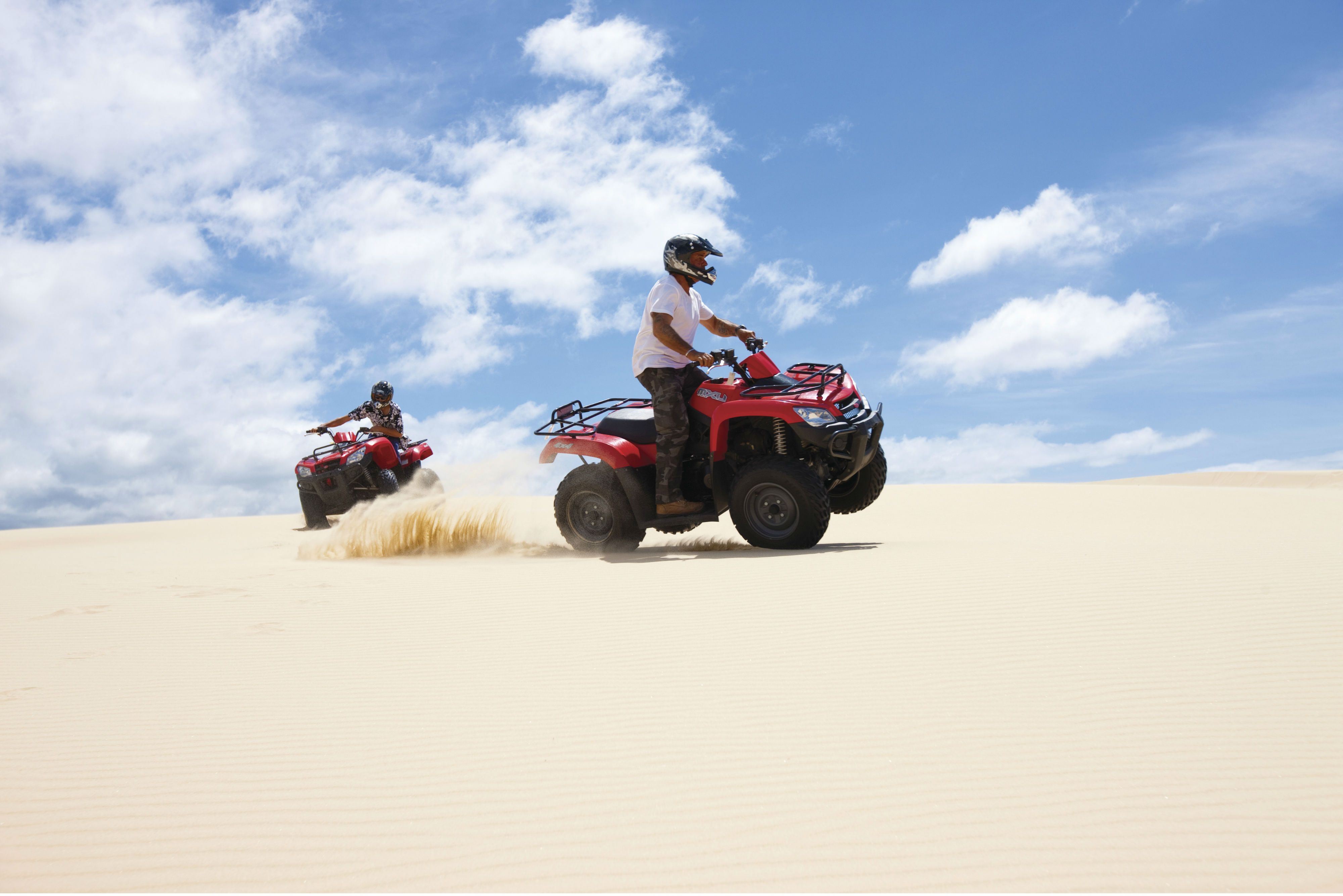 Adrenaline-seekers are in for a treat in New South Wales. Try hang-gliding and skydiving in Wollongong, snorkelling in Byron Bay, quad-biking in Port Stephens or abseiling in the Blue Mountains. You can even try white-water rafting on an Olympic course in Penrith Whitewater Stadium in Sydney's west.
Catch some surf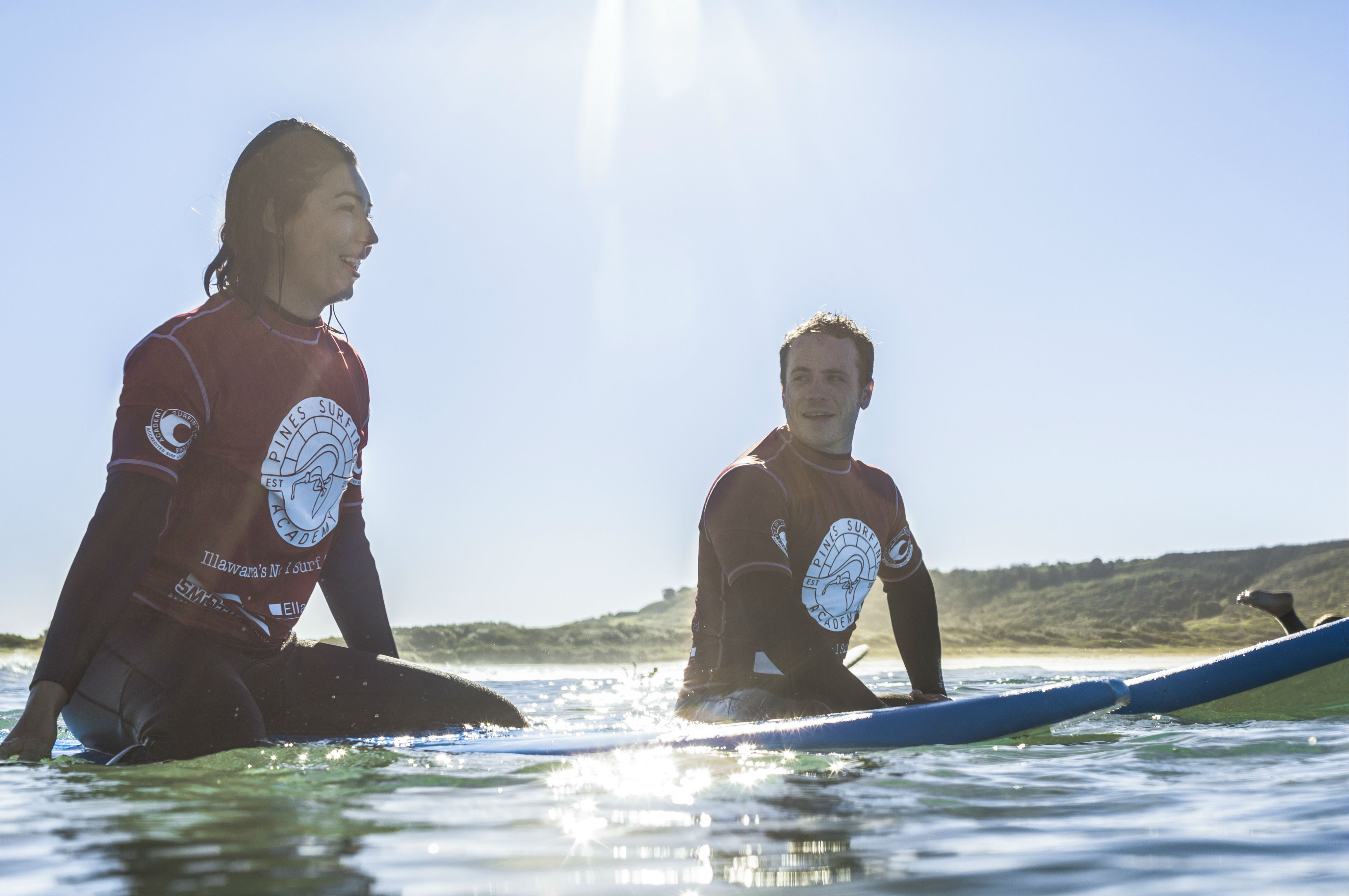 The home of Australian surf culture is Freshwater, on Sydney's northern beaches, where Hawaiian surfer Duke Kahanamoku popularised surfboarding in the summer of 1914-15. Surfing tours depart from Sydney to world-famous surf breaks on both the South Coast and North Coast of New South Wales.
Explore the Outback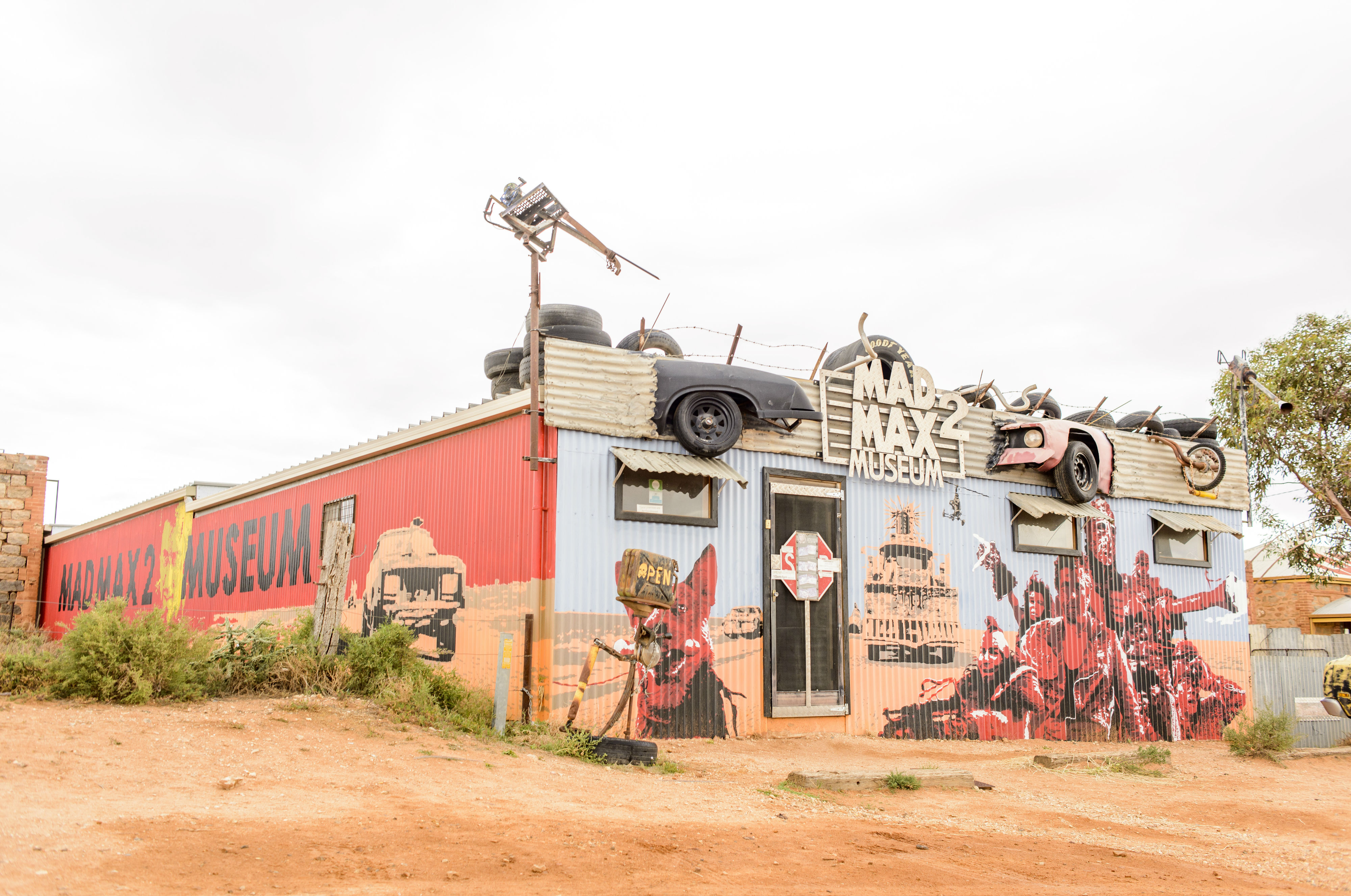 Broken Hill, a remote mining town, is a good place to start an outback adventure, where you can take part in a heritage trail of the town's mining history. Nearby you can also admire Aboriginal rock art – dating back thousands of years – in Mutawintji National Park.
Then there's the town of Silverton, which has been attracting filmmakers for decades. The tiny township and the surrounding areas have featured in many popular movies, including Mad Max 2, Mission Impossible 2, Razorback and The Adventures of Priscilla, Queen of the Desert.
Food and Wine in New South Wales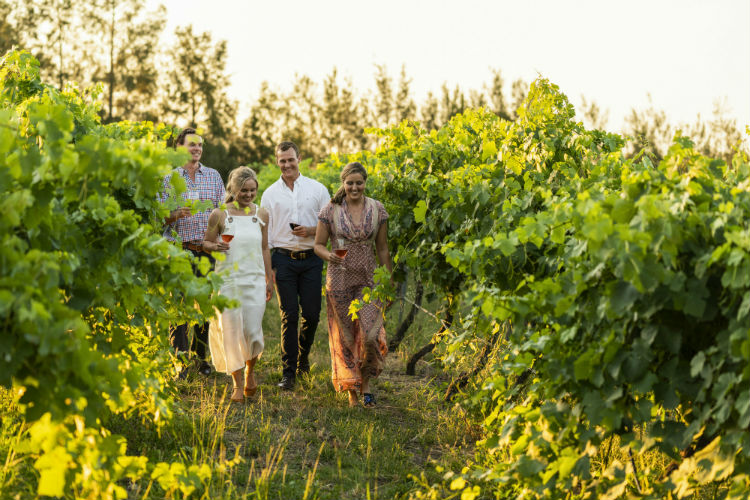 Australia is famed for its wineries and New South Wales is no exception. The Hunter Valley (north of Sydney) is Australia's oldest winegrowing region; offering both historic family-owned businesses and up-and-coming wineries. Mudgee (northwest of Sydney), the Southern Highlands and Orange (west of Sydney) are the other wine regions that are popular with visitors.
To explore the best produce in New South Wales we recommend a journey along a dedicated food and wine touring route. You can join an organised tour or rent a car to follow them at your own leisure. Popular trails include Hawkesbury Harvest Farm Gate, the Hunter Valley's Around Hermitage Food and Wine Trail, the Southern Highlands to South Coast trail, and the Poachers Way in the Canberra district.
Accommodation in New South Wales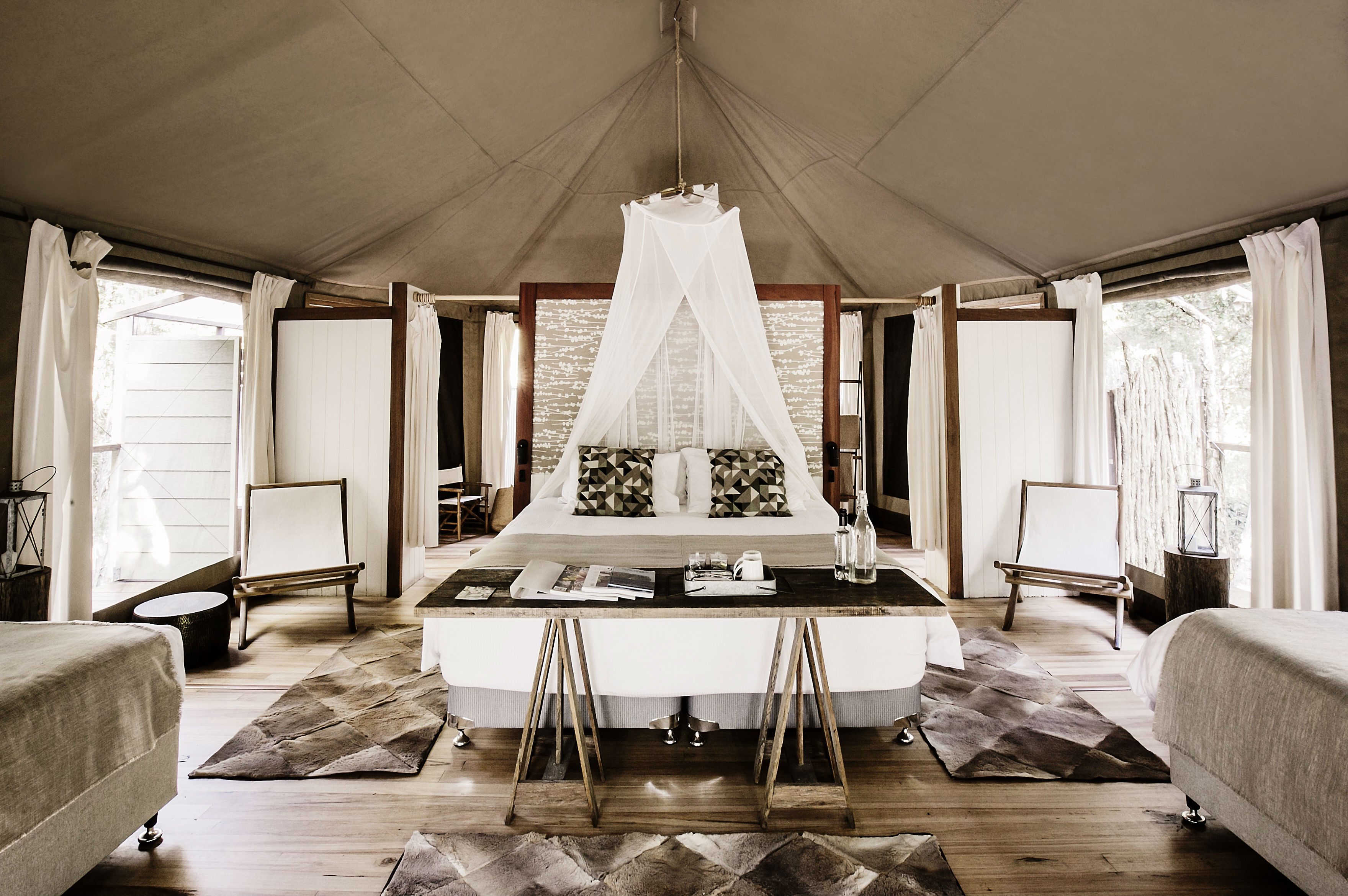 New South Wales boasts a variety of accommodation types to suit all styles and budgets. If you are seeking something special, a self-contained apartment or spa resort might suit your plans more. You can also spoil yourself with a spot of glamping.
Getting there and getting around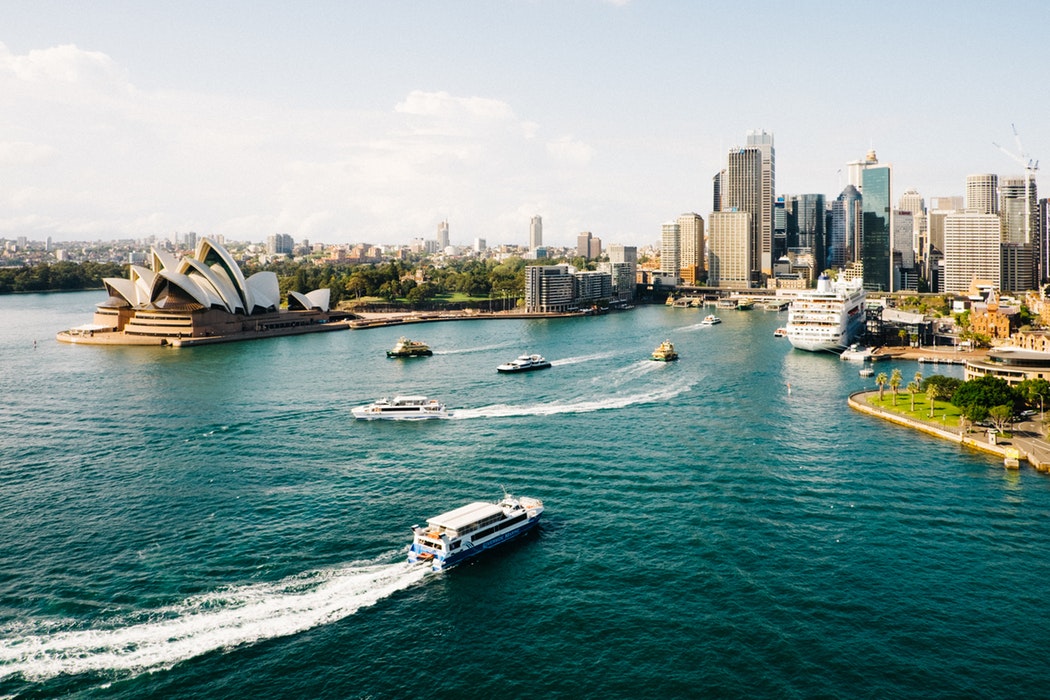 Sydney Kingsford Smith International Airport is the usual starting point for people embarking on a New South Wales adventure. There are no direct flights between the UK and Sydney, however, there are dozens of ways to reach the city via one-stop connecting flights – with some key
changeover locations including Singapore, Dubai and Los Angeles (the perfect excuse for two holidays in one!).
Sydney Airport is about 10km from the city centre and easily accessible by train, bus or car. Trains depart frequently from underground stations in the airport's domestic and international terminals, while public buses depart from bus stops outside T1 and T3 (but not T2). There is also a taxi rank outside, and at the T1 and T3 information desks you can book a Shuttle Bus that takes you directly to your hotel.
When it's time to explore regional New South Wales, it's best to opt for a rental car or an escorted tour. These are best booked in advance through your Travel Consultant, who can help you get the best price.
Etc
January is the warmest month, with an average temperature of 18.6–25.8°C and the coldest month is July, with an average range of 8–16.2°C (46–61°F).
Popular shopping precincts in Sydney are open seven days a week, from 9am-10am to 5.30pm. On Thursdays, stores open until 9pm. City supermarkets are open for up to 24 hours.
The currency is the Australian dollar (AUD).
There are two time zones in NSW: Australian Central Standard Time and Australian Eastern Standard Time.
--