<![CDATA[]]>
Unnervingly beautiful but also filled with fine-dining restaurants, there's plenty of little date spots hidden within the city. If you and your beloved are heading off to the Czech capital sometime soon, here's our top six romantic activities for couples in Prague.
Stroll Through Petrin Park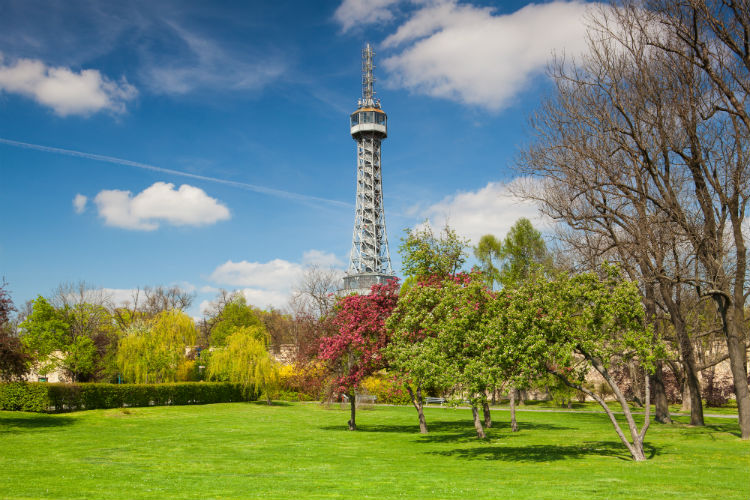 For an affordable date, take your sweetheart's hand and walk through Petrin Park. A mere 10 minutes' walk from the Charles Bridge, the park surrounds its namesake hill and is a popular recreational ground for the locals. Popular spots include the Rose Garden, Petřín's lookout tower, Štefánik's Observatory and the Mirror Maze.
Vintage Car Ride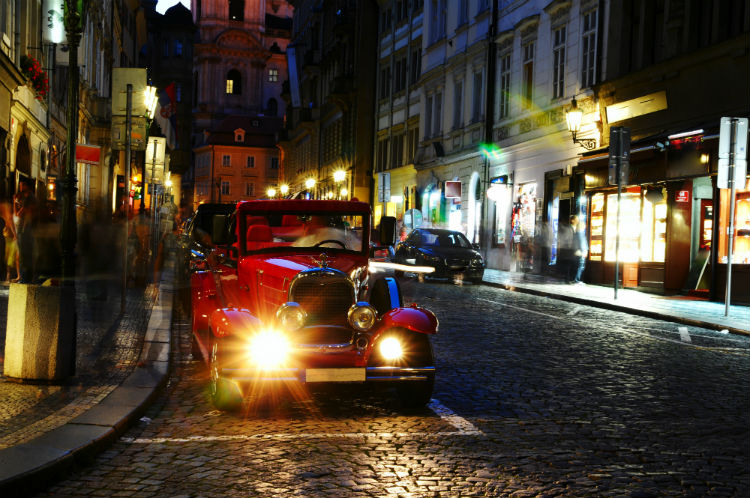 If your sweetheart isn't a fan of walking for hours, hire one of the city's many vintage cars – but don't worry, they come with a driver so you can snuggle up in the backseat. The drivers are also trained tour guides so they can verbally illustrate the history and significance of all the sites you pass.
Admire the city from above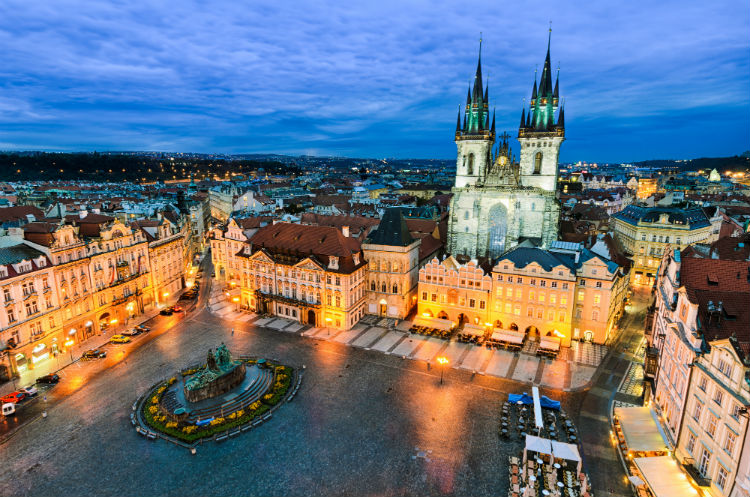 Prague is a beautiful city, and the skyline is the perfect backdrop to a romantic evening (or even a proposal). There's an abundance of beautiful look-out spots to choose from, including attic bars and riverside restaurants to historic look-out towers.
Secure your love with a padlock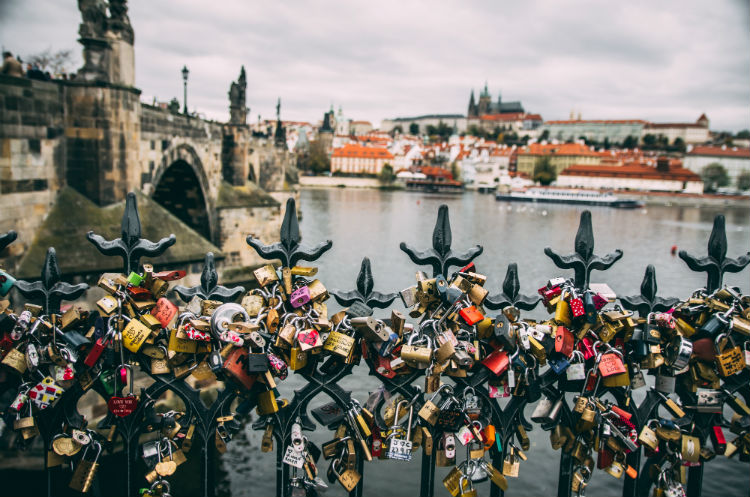 Just like many of Europe's key cities, Prague also has two bridges decorated in padlocks. The first one can be found in the district of Mala Strana and after a wander you'll find the small padlocked bridge over one of the canals. Or head over to Naplavka, and walk along the metal train bridge that is a stone's throw away from Prague Castle.
Take a River Cruise around the city's canals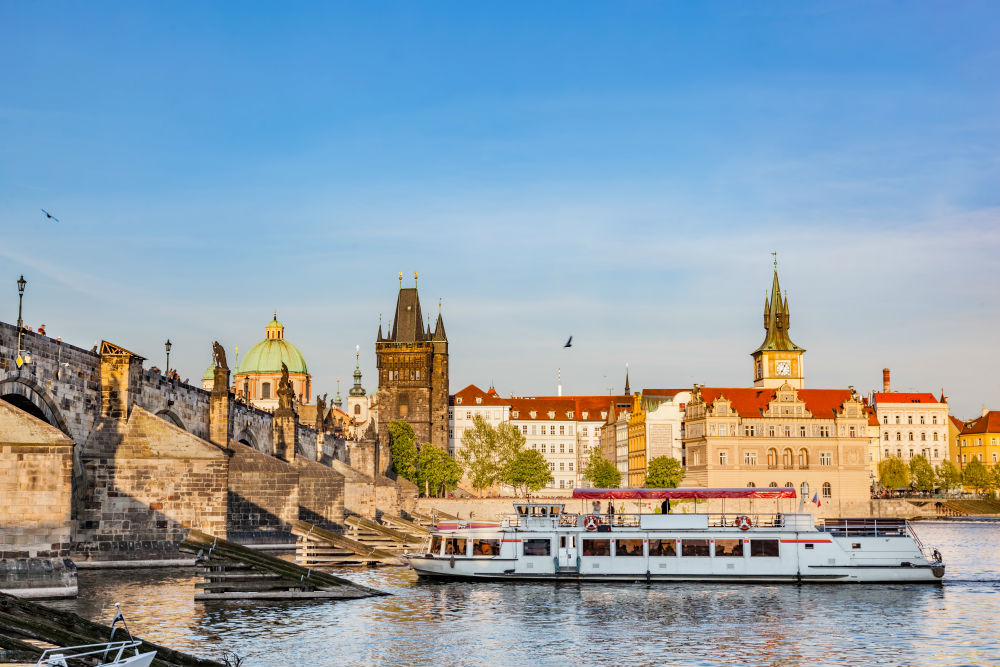 Take the scenic route through the city on board a river cruise and admire the buildings on the banks of the Vltava River. There are a few liners to choose from, plus you can really treat your other half with a special dinner cruise.
Purchase jewellery made with local ruby gems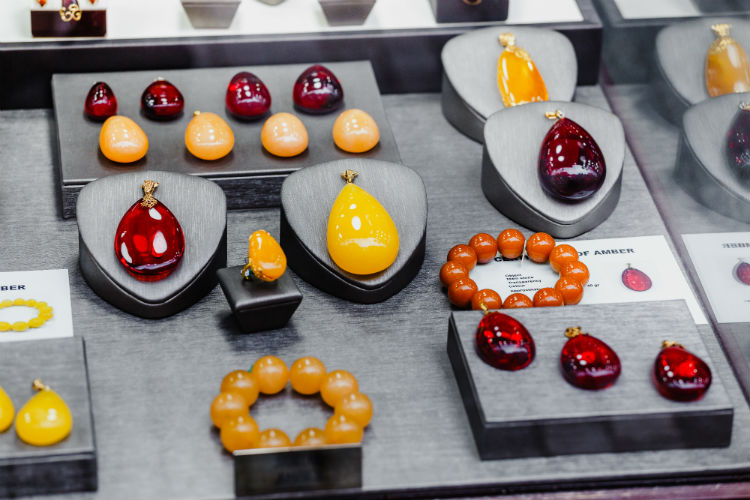 If you're jewellery shopping in Prague, keep an eye out for the labels Czech Garnet, Bohemian Garnet or Turnov Garnet. This is the trade name for a type of Garnet called Pyrope that historically is mined in the north of the Czech Republic and has the deep red colour and from Latin it translates as Fire-Eyed.
If you've been on a romantic weekend getaway to Prague, let us know what your favourite activity was?

--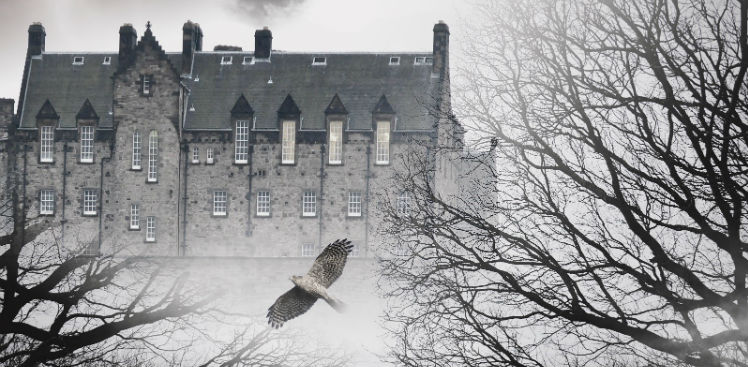 For many of us, Halloween is synonymous with trick or treating, fancy dress and dunking for apples. However, for those fright seekers out there who want more than the traditional scary movie, a ghostly getaway might be just the thing to get your heart pounding this year! Whether it be a weekend stay in one […]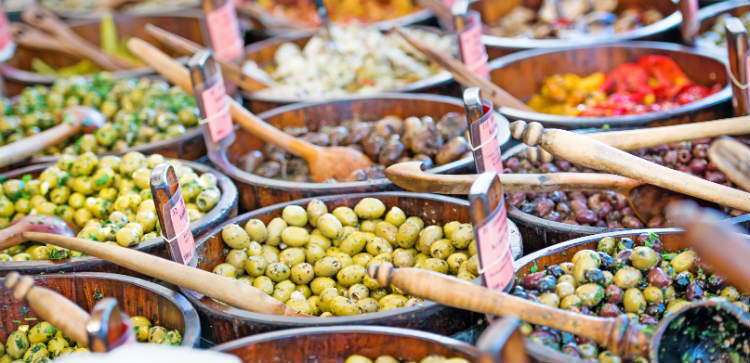 5 veggie friendly cities to visit for National Vegetarian Week Today marks the start of National Vegetarian Week in the UK. We know that one of the struggles of being vegetarian is not knowing how well catered for you'll be while travelling. To help, we've rounded-up some of our favourite cities for vegetarian cuisine that […]