Lanzarote was one of the first destinations in Europe to offer what is now considered the quintessential beach holiday. However, Lanzarote has more to offer than just sun, sea and sand. Away from the soft beachy coast, holiday makers will find a wealth of stunning scenery, creative cuisine, vibrant culture and unique indigenous architecture. We've rounded up eight of our favourite things to do in Lanzarote that don't involve a bucket and spade.
1. Visit the largest marine reserve in the world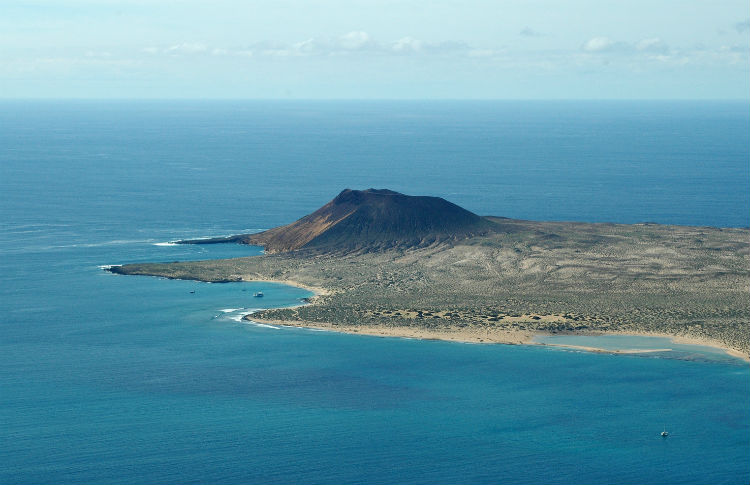 The Marine Reserve of the Chinijo Archipelago surrounding the island of La Graciosa, clocks in at an expansive 70.700 hectareas making it the largest marine reserve in the world. Biologically it is home to 304 species of macroalgae and this has attracted an abundance of sea birds who come here for nourishment. The rare Mediterranean monk seal can also be sighted in its waters.
2. Dine on food heated by a volcano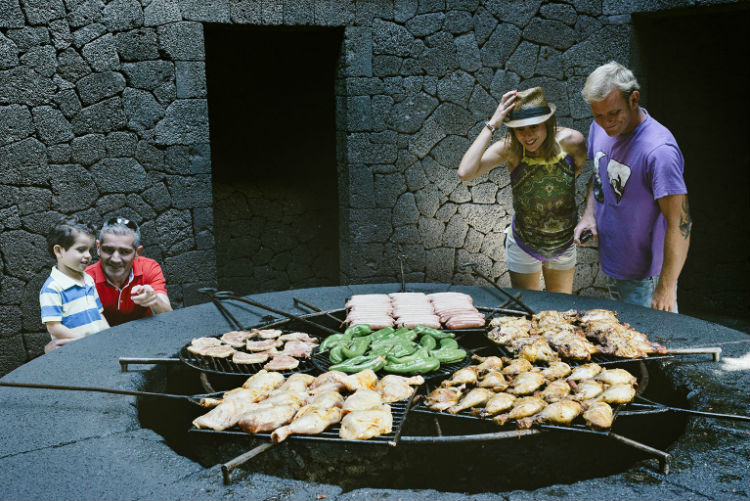 Foodies looking for a one-of-a-kind adventure will find it at the top of the Islote de Hilario volcano. Aside from offering jaw-dropped panoramic views of Timanfaya National Park and its unearthly red sands, the restaurant is home to an imaginative kitchen. Six metres above gently bubbling lava is an opening with an attached grill, cooking a range of meats with volcanic heat.
3. Admire interrupted native architecture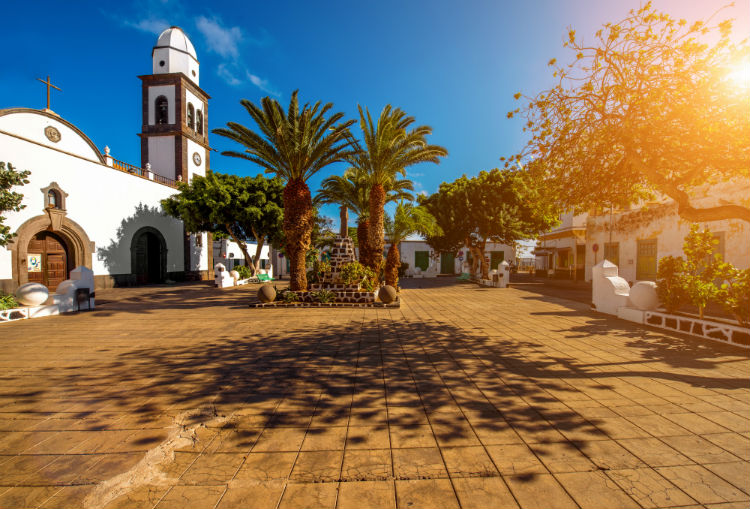 One thing that sets Lanzarote apart from its tourist counterparts is its lack of high rise hotels. This can be accredited to Lanzarote-born artist César Manrique who campaigned heavily to make sure all hotel accommodation on the island blends in with the traditional architectural style. The César Manrique Foundation can be found on the east of the island and is home to his creations.
4. Take part in a traditional festival
There are holidaymakers who time their holiday to coincide with February's Carnaval and its flamboyant atmosphere. Usually held in February, this is the same Carnaval that is held in Rio de Janeiro where the streets come alive. Canarian Day is another lively date in the Lanzarote calendar and local hotels get involved with themed dinners and folklore celebrations. And if you're visiting over Christmas you might receive a visit from the Three Wise Men who are believed to stop-by bearing gifts in early January.
5. Explore the history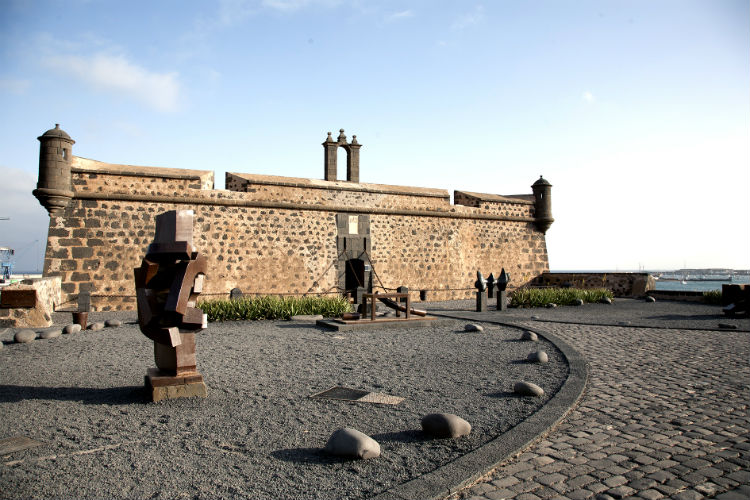 Lanzarote is one of the oldest islands in the Canaries and, as such, has an expansive historical appeal. The Museum of International Contemporary Art in Arrecife is hosted in a beautifully renovated 18th century castle known as the Castillo de San José. The Casa-Museo Monumento al Campesino (designed by the aforementioned César Manrique) is a tribute to the resilience of the farmers on the island who had to think quickly when the landscape changed after volcanic eruptions. And the Timanfaya Visitors Centre – dedicated to volcanology – explores the islands volcanic past.
6. Dive into Europe's first underwater museum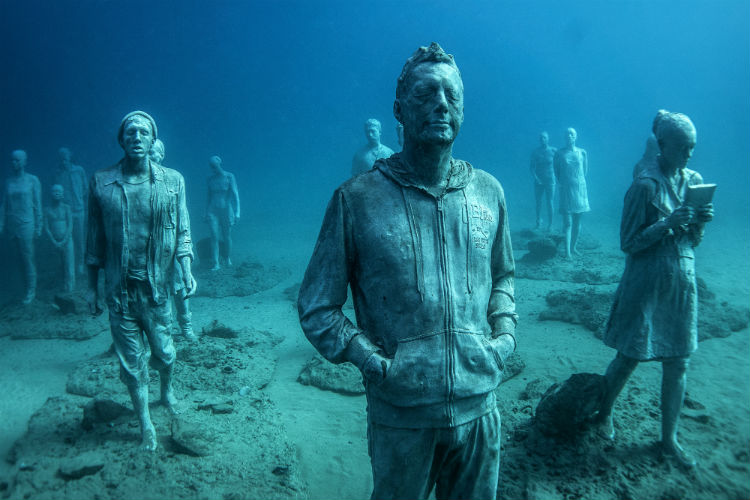 Copyright Jason deCaires and CACT Lanzarote
Off the coast of Las Coloradas Bay lies Museo Atlantico. A new underwater museum created by British sculptor Jason deCaires Taylor, who has chosen the seabed as his canvas in a bid to attract sea life and plant species. The first phase of the project is now complete and includes the Rubicon, which features human sculptures modelled after real-life Lanzarote residents. Submarine and diving excursions are both available.
7. Drink local wine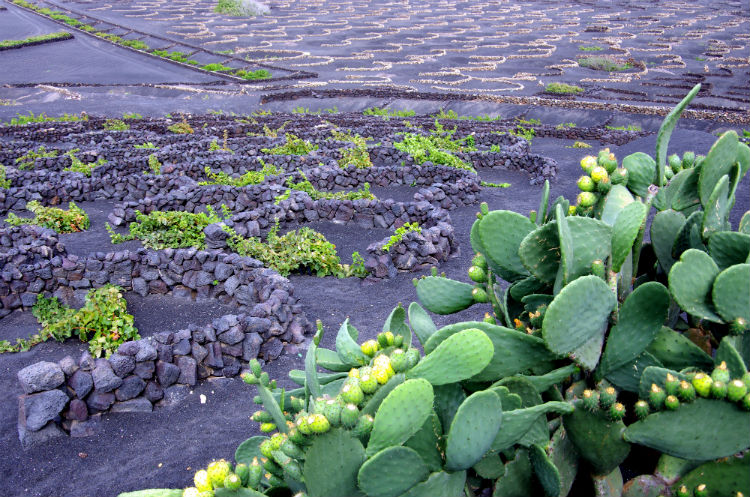 Lanzarote is home to striking and crater-like vineyards. The dark volcanic sand contrasts the green vines that are shielded from the wind by small circles of black rocks. The most common wine produced on the island is Malvasía, a dry white with a "strong and mineral taste".
8. Walk through lava tubes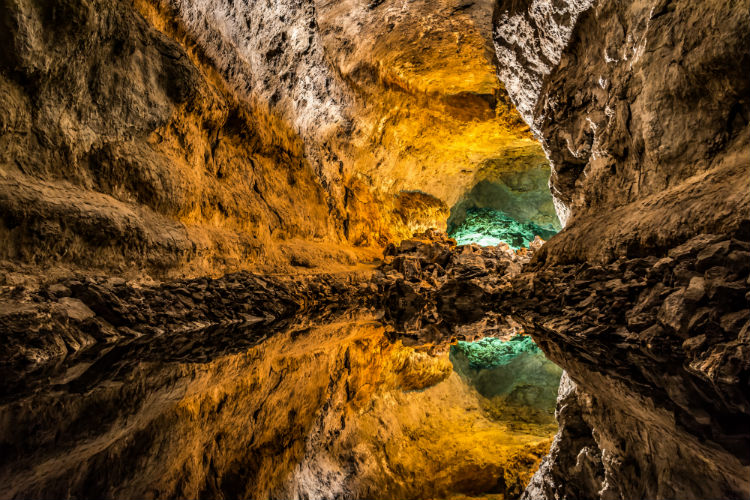 Cueva de los Verdes is a cave found in the Haria part of the island and was formed 3,000 years ago after lava flows erupted from the nearby volcano Monte Corona. These days colourful lights now illuminate the walls and there's even a concert hall.