It's that time of year again when the UK skies are lit up with mesmerising light shows for Guy Fawkes Night.
Like a lot of the British population, you might wish firework displays were more common throughout the year. But we see that as an excuse for a holiday. Here are seven world-famous cities that are famous for their firework displays (including somewhere in the UK).
Sydney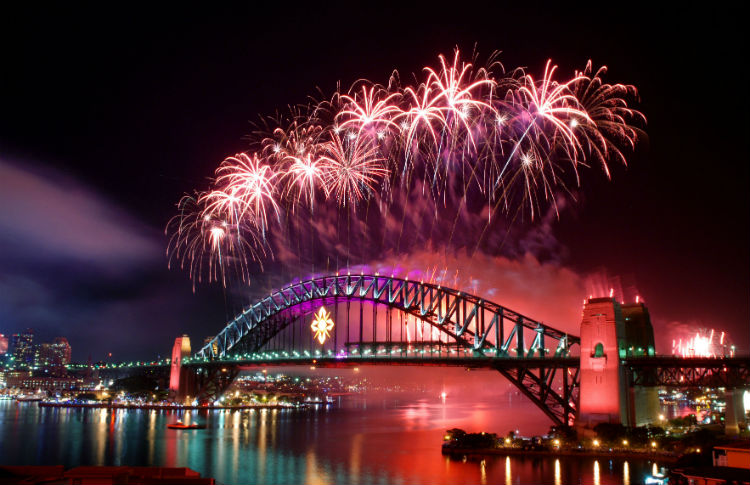 Sydney is one of the first cities in the world to celebrate New Year's Eve, and we witness their spectacular fireworks display every year on TV. Then on the 26th of January, Darling Harbour lights up again for Australia Day along with a boat parade. Between the spellbinding light shows and the terrific weather – January is a great time to visit this iconic city.
Dubai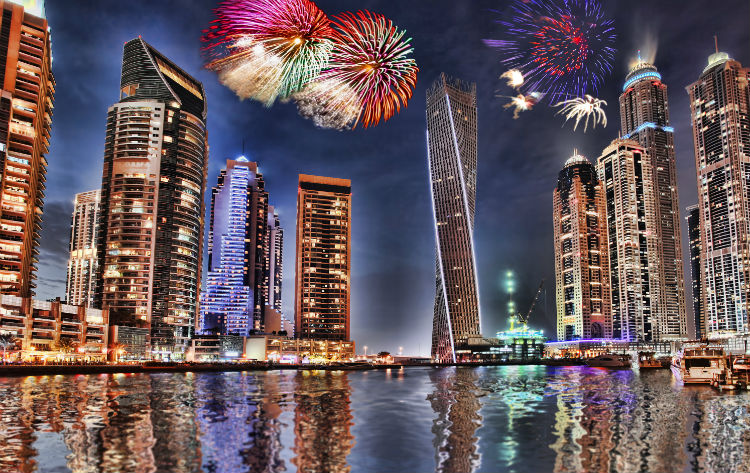 Dubai never does things by half measures, and that includes its fireworks displays. Every New Year, revellers gather around the Burj Khalifa to witness the world's tallest building light up with fireworks. Other areas of the city that light up with fireworks include Jumeirah Beach and Atlantis the Palm.
Montreal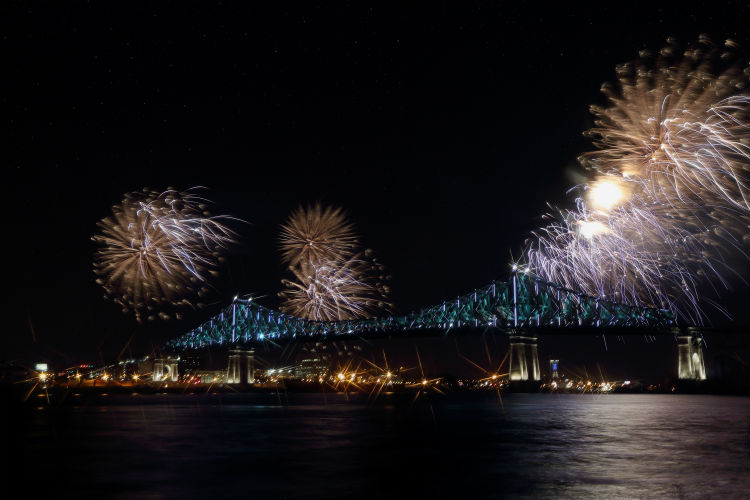 Montreal loves fireworks so much, there's an official competition. Going strong since 1985, the Montreal International Fireworks Competition is held every summer and features synchronised music. Tickets are pricey (usually $52 to $70 plus taxes) but there are plenty of places to view them throughout the city for free.
London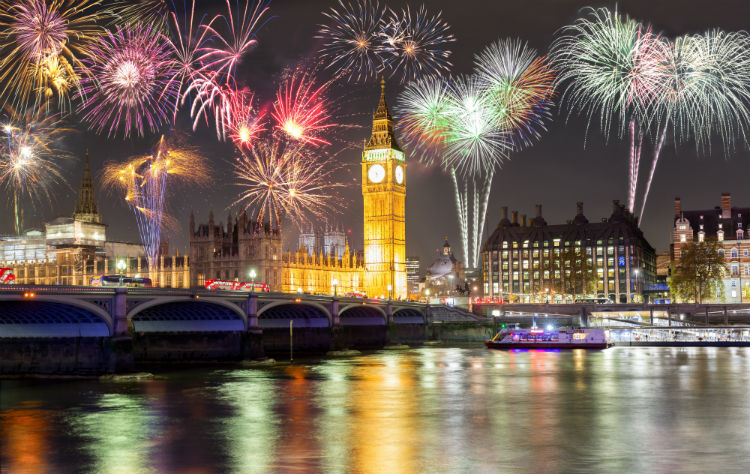 Since its Guy Fawkes Night we can't not mention London . While many UK cities put on their own amazing firework displays, London's are a step above the rest. You'll find firework displays at Crystal Palace Park, Battersea Park, Alexandra Palace and Wembley Park (to name a few).
Paris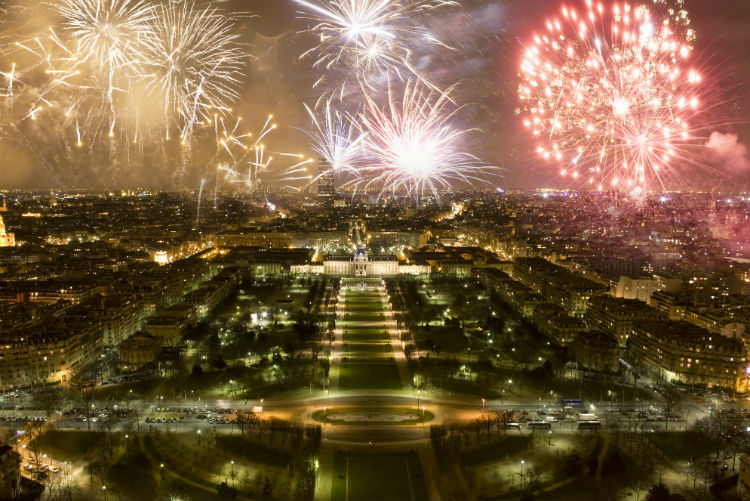 You know what makes every fireworks display better? The silhouette of the Eiffel Tower. Every year on the 14th of July, fireworks are set off from the gardens of Trocadéro for about 30 minutes and the public are welcome to watch from the Champ de Mars.
Rio de Janeiro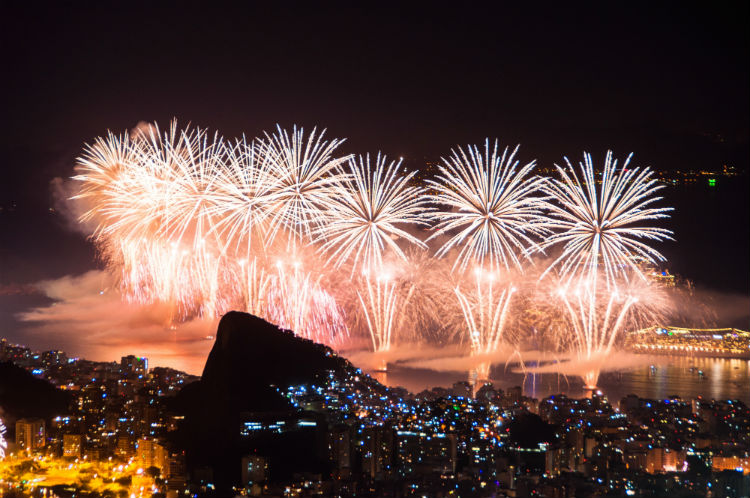 Watching the New Year's Eve fireworks in the UK might be a chilly affair, but in Rio de Janeiro it's a warm and tropical experience. At the start of every New Year, thousands of people gather on the sands of Copacabana Beach for a 15-minute fireworks display.
Washington, DC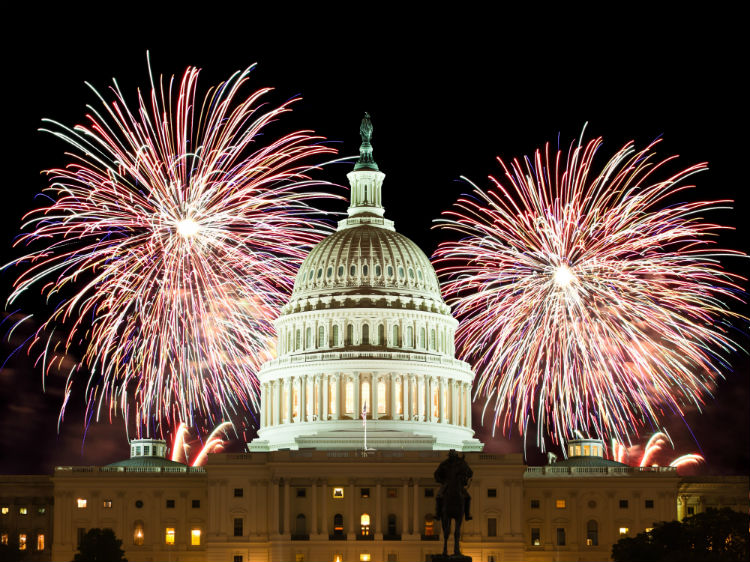 The USA dazzles every 4th of July – but nowhere does it better than Washington DC. Fireworks are set off from National Mall, and they are viewable from a plethora of places around DC. Including the Lincoln Memorial, Jefferson Memorial, FDR Memorial and numerous rooftop bars.
Where have you witnessed an amazing fireworks display? Let us know in the comments.