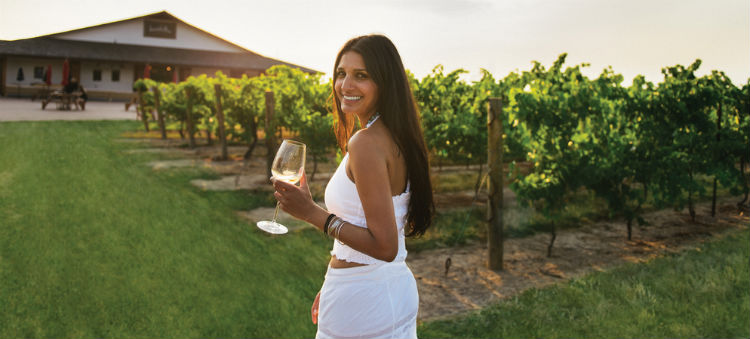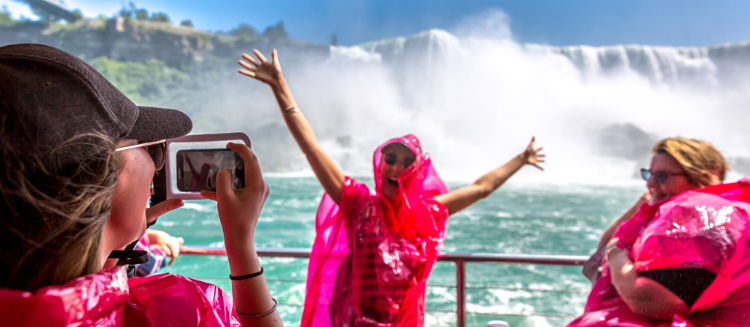 <![CDATA[]]>
Niagara Falls
are a quintessential Canadian landmark and a must visit attraction. Straddling the American and Canadian border, the natural falls are a unique and magical sight, bound to awe all visitors. The incredible roar of the waterfalls can be heard from dusk until dawn and there are plenty of ways to experience them up close. We have put together our five favourite ways to view Niagara Falls from water, land and air.
The Hornblower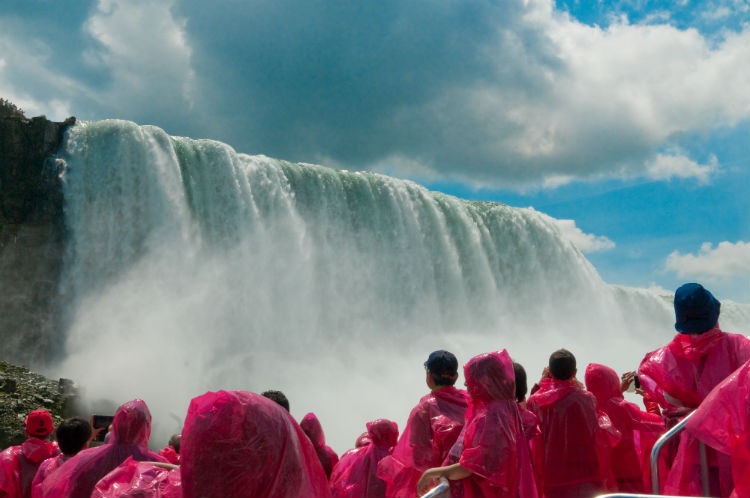 Probably the most popular way to view Niagara Falls, the legendary Hornblower runs seasonally and takes you as close as possible to the spectacular falls. Feel the spray and mist as you embark on this 30-minute journey into the heart of the Horseshoe Falls. With 360 degree unobstructed views, prepare to get wet and remember your poncho!
Recently introduced is the new evening illumination cruise, offering majestic views of the Niagara skyline and the colourfully illuminated falls. Described as a 'light mist' experience cruisers shouldn't expect to get too wet and can enjoy an onboard bar, music and food during the 40-minute journey.
Journey Behind the Falls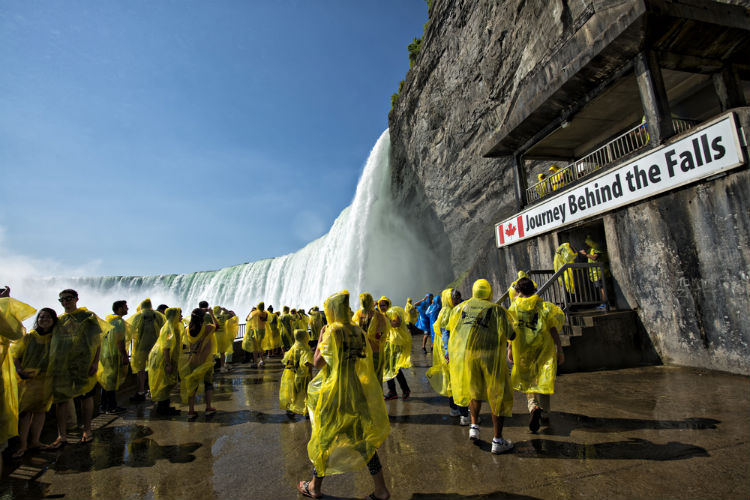 Located behind the Horseshoe Falls, this excursion offers a unique vantage point from the tunnels behind and below the falls. This is the only place that you will hear the roar and feel the vibration of the falls long before you actually see them. Here you can experience the outdoor viewing platform for a close-up, which makes for an amazing photo opportunity.
Helicopter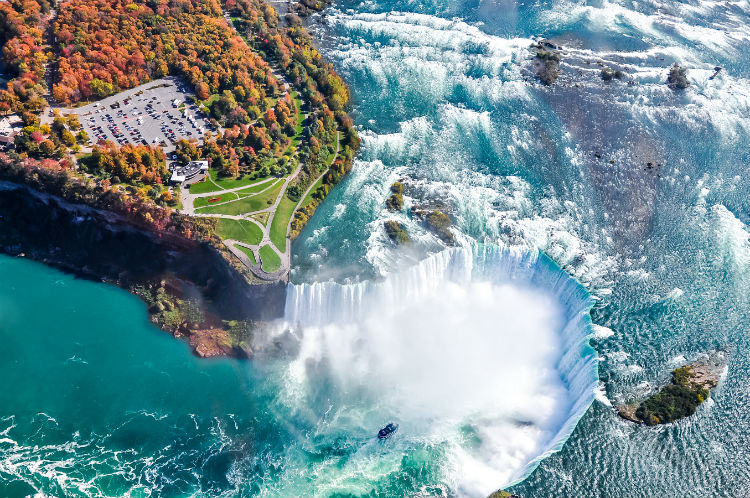 For the more adventurous traveller, take a helicopter flight and discover Niagara from above by taking in one of the best views of both the American and Canadian Falls. You will also fly over Niagara's other famous sites such as Clifton Hill, the Rapids and the Rainbow Bridge. This tour also has the added bonus of keeping you nice and dry.
Jet Boat
Travel through the canyon that was created by the falls on an exhilarating jet boat ride. You will learn about the history and geology of Niagara Falls before heading upstream on the Niagara River. Get ready for a bumpy ride swirling through the Whirlpool and riding the Devils Hole Rapids. A change of clothes is compulsory for anyone daring enough to take on the jet boat – it is guaranteed you won't stay dry.
By night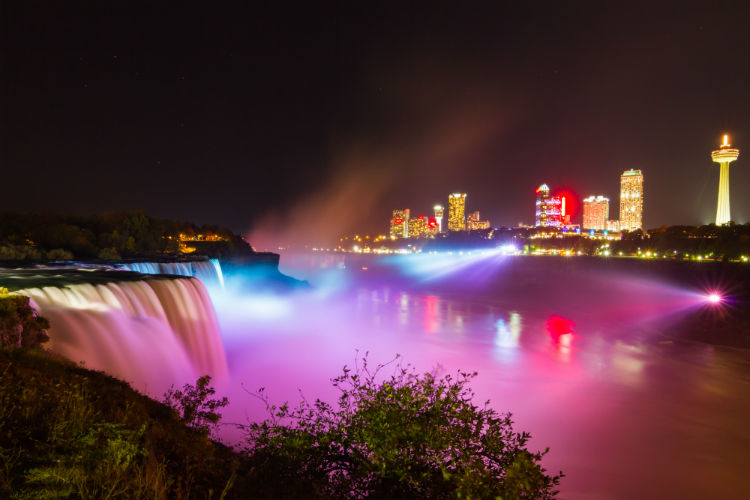 Every night Niagara Falls are illuminated with lights and offers a totally different experience in comparison to day time viewing. Throughout the summer, there is a spectacular firework display above the falls most nights. You can get unrivalled views of the fireworks from the Niagara Falls Casino and many of the hotels and restaurants located in the area. Remember to book a table in advance to guarantee you get a window seat.
--

Visiting the Niagara Falls On the border of America and Canada lies one of the world's most mesmerising waterfalls. Located on the Niagara River, it is the reason this is one of the world's most visited borders. While holidaying in the province of Ontario or the state of New York, visiting the Niagara Falls is a must. […]