For many, Greece is synonymous with islands. This sun-drenched country boasts roughly 3,000 islands that are scattered across the eastern Mediterranean. For holidaymakers after the warm Greek sun (and Greek hospitality – their cuisine is mouth-watering) there's no shortage of choices. Each island has its own unique cultural atmosphere that caters to its personal tourist crowd. Whether you're seeking family-friendly resorts, lively nightlife, or beautiful landscapes here are our recommendations on what Greek Island is the best fit for your summer holiday.
Best for a sophisticated holiday: Mykonos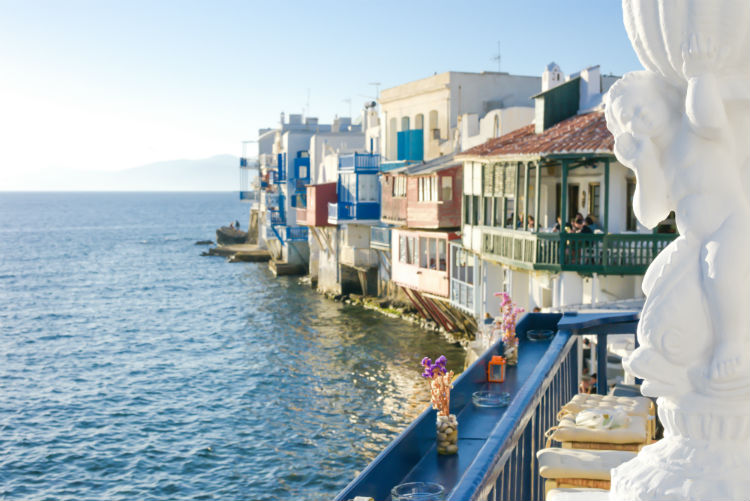 Sometimes referred to as Greece's answer to St Tropez, Mykonos is home to boutique hotels, luxury villas and shops flaunting designer labels. While this northerly Greek island has a reputation as a nightlife hub it's not raucous nightclubs you'll find here. Instead it is stylish cocktail bars and relaxed dining lining the streets of Mykonos Town. Only a few miles away from Mykonos Town sits Ornos, a stylish resort that is suitable for families.
Best for picturesque scenery: Santorini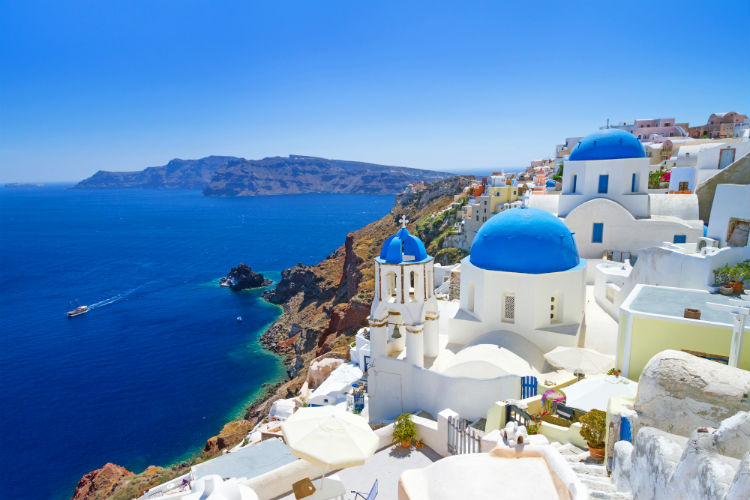 We've all seen the striking photos of the crisp-white cubic buildings and sapphire rooftops. As far as gorgeous traditional Greek scenery goes Santorini is difficult to beat. It's however not just the beautiful architecture of the seaside Greek village that is Instagram perfect. Because the island was born due to the eruption of a volcano the beaches range from red, white and even black, depending on what geological layer has been exposed.
Best for beaches: Zakynthos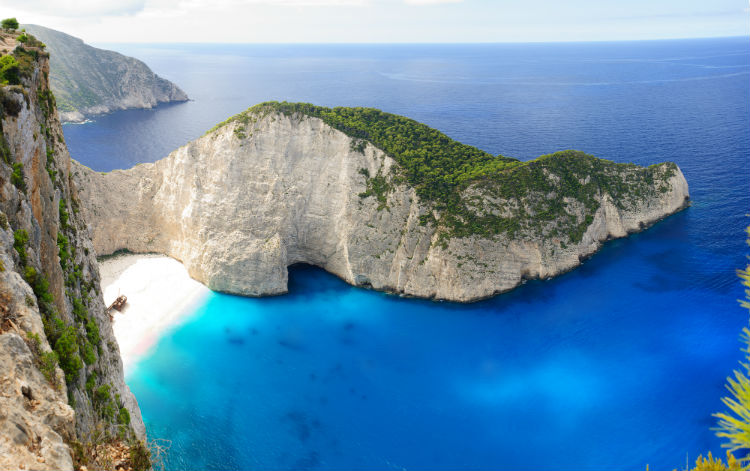 Zakynthos – also known as Zante – is a treasure-trove of sandy nooks making it the perfect vacation spot for beach-lovers. The most famous of them is Navagio Beach (Shipwreck) whose turquoise waters and staggering cliffs can only be accessed by boat. Beach-lovers will find large organised beaches on the east of the island, and discover secluded gems on the west.
Best for an active cycling holiday: Kos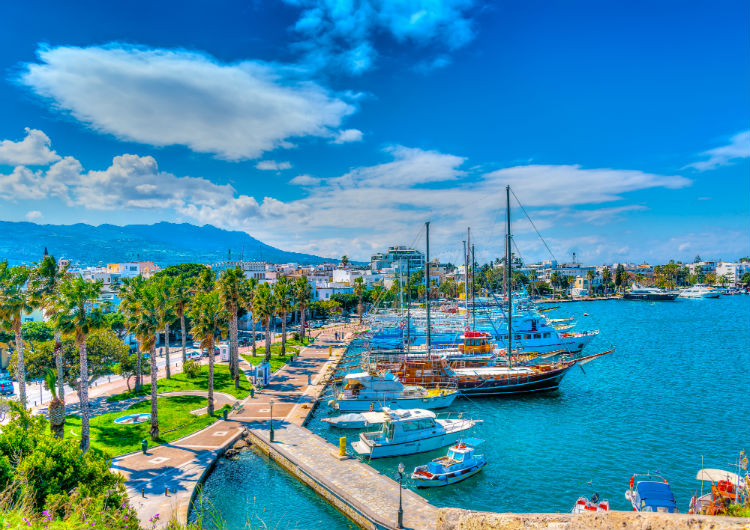 The flat plains of Kos make it the perfect Greek island for families after an active biking holiday. Cycling is a popular way for locals to get around the island and Kos Town, Tingaki and Mamari are all fitted with cycle lanes. Bike rental stations are also popular and can be rented for a few euros a day.
Best for history enthusiasts: Rhodes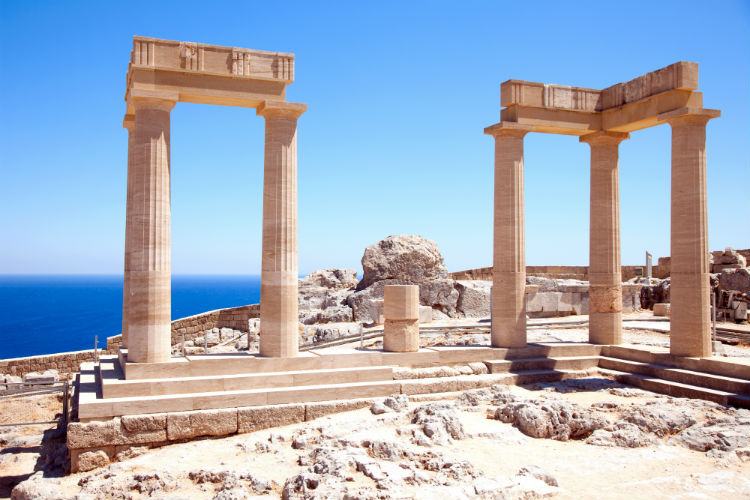 Greece is a country soaked in history and many of its islands are home to remnants of what has come before. However, for those wanting to visit Ancient Greece Rhodes is the island of choice. The cobbled streets of Rhodes Old Town are the same lanes knights walked along for almost two centuries. The entrance to the old harbour of Rhodes is also where the Colossus of Rhodes once stood and remains one of the Wonders of the Ancient World. Elsewhere on Rhodes, the picture-perfect town of Lindos is home to Roman, Turkish and Italian influence and overlooked by the ancient Acropolis.
Best for an all-round family holiday: Crete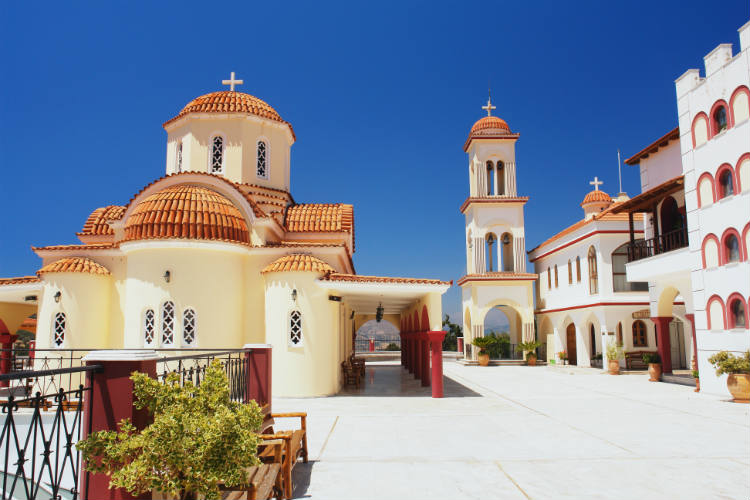 If you've been reading this list and struggling to narrow down the islands, have a look at holidays in Crete. The biggest of the Greek islands, it offers a limitless list of things to do. This list includes mountain ranges fit for hiking, dazzling beaches, ancient Minoan ruins, fascinating wineries, rare birds and a beach with pink sand. Due to Crete's southerly location it is the warmest of the Greek Islands and many exotic fruits can be grown locally – such as avocadoes and bananas. Its close proximity to Turkey has also created a unique cultural melting pot.
Also best for an all-round holiday experience: Corfu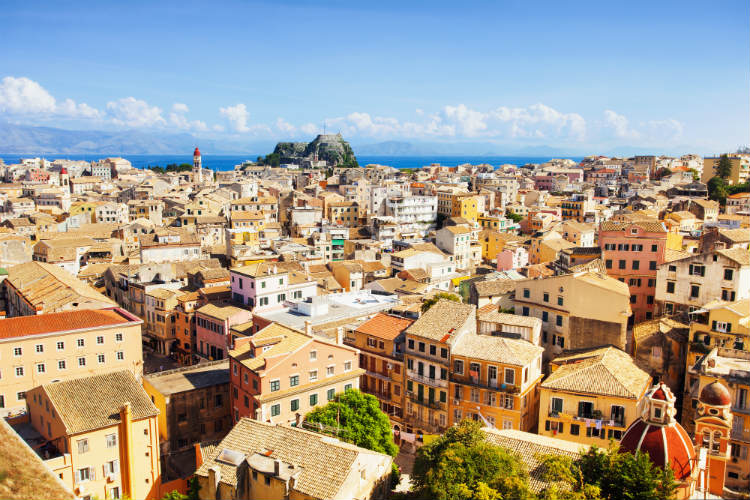 But it's not just Crete that caters to holidaymakers looking for an endless list of activities. The northern island of Corfu also embodies the ideal holiday package perfectly. With 200km of coastline, there are no shortage of beaches for sunbathing or dabbling in water-sports. Attraction wise Aqualand Water Park offers one of the largest wave pools in Europe, while those after a lively nightlife can head to Kavos town. Also known as the Emerald Island, it is one of the greenest Greek Islands and is decorated with cypress trees, olive groves and wild flowers.