New Zealand is branded as the 'youngest country in the world', and that youthful beauty shines through. With an untouched landscape that doesn't require artificial interference to preserve it, New Zealand is where you go to experience earth as it was originally created. With a population that has not lived long enough to expand to unmanageable proportions, secluded hillsides are not a legendary myth you pass whispers about.
Its humble size also means that it's not impossible to explore all its youthful landscape. That's why we recommend a touring holiday of New Zealand. Here's our top 10 must-sees to make sure you experience as much of this country's wholesome beauty as possible.
1. Bay of Islands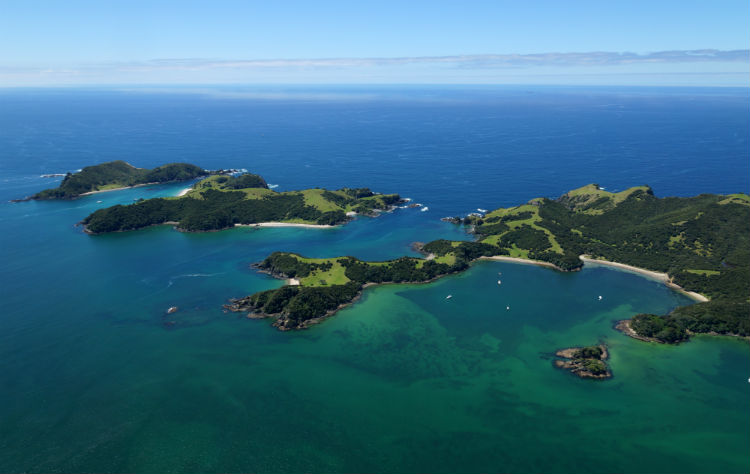 Located between Cape Brett and the Purerua Peninsula, lies the Bay of Islands: an enclave speckled with 144 sub-tropical islands. Here beach-buddies will walk upon coastlines still in their natural and underdeveloped state.
2. Auckland, New Zealand's largest city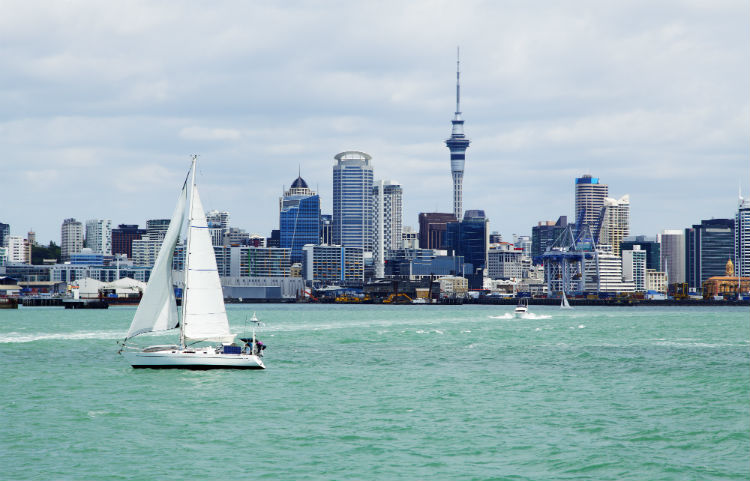 While New Zealand has rightly earned its reputation as a surreal haven for outdoor enthusiasts, those who prefer adventuring in an urban landscape are not forgotten about. The modern city of Auckland, found on the North Island, is a popular sailing destination and boasts an impressive marina. It is also the host of many big New Zealand events including the New Zealand Film Festival, and the New Zealand International Comedy Festival.
3. Wai-O-Tapu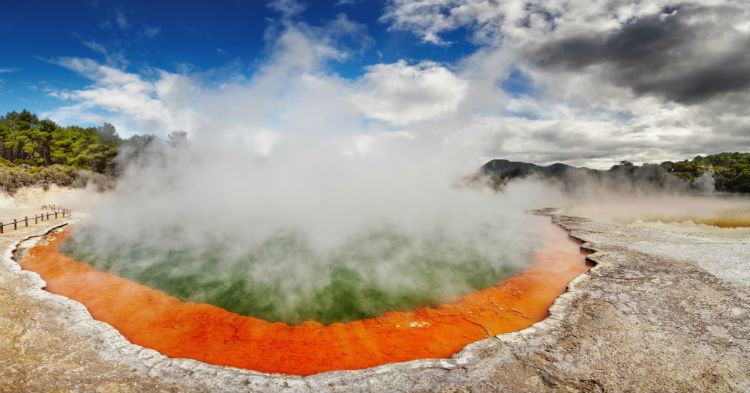 Wai-O-Tapu is a thermal wonderland bursting with fascinating geothermal activity. Due to all this natural activity, it creates colourful ripples through the waters. The area also has defined walking tracks along with a first-class visitor centre.
4. Stroll through attractive vineyards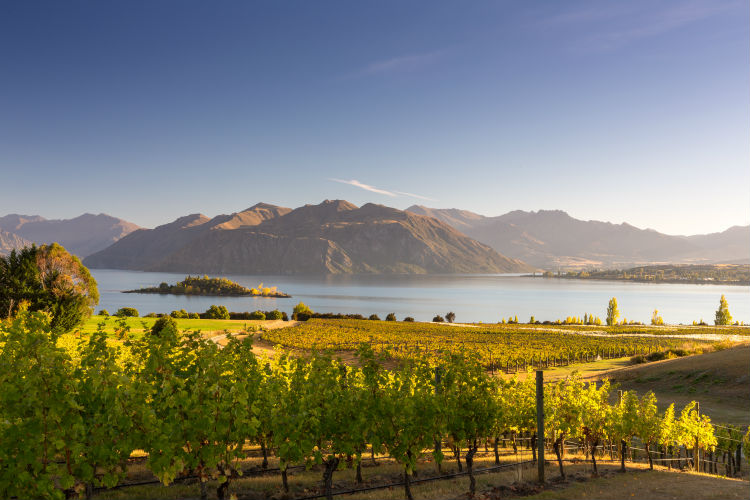 New Zealand is famed for its delectable wines, and picking just one vineyard is never easy. Martinborough, Waipara, and The Volcanic Hills of Rotorua are just some of the places where wine fans can delight their palate.
5. Mount Cook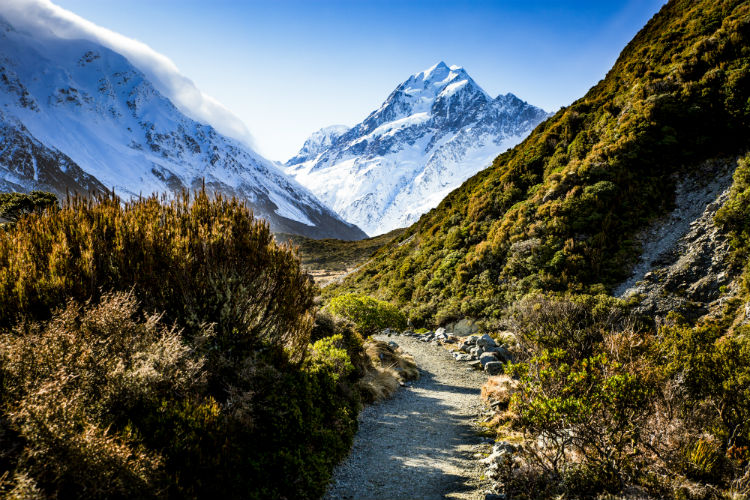 Found in the Southern Alps, Mount Cook is the highest mountain in New Zealand, currently standing at more than 12,000 feet. Located on the south island, this peak is a favourite for mountain climbers from around the globe. If you'd rather awe at its beauty from the ground, Hooker Lake is a serene place with clear views.
6. Walk the Milford Track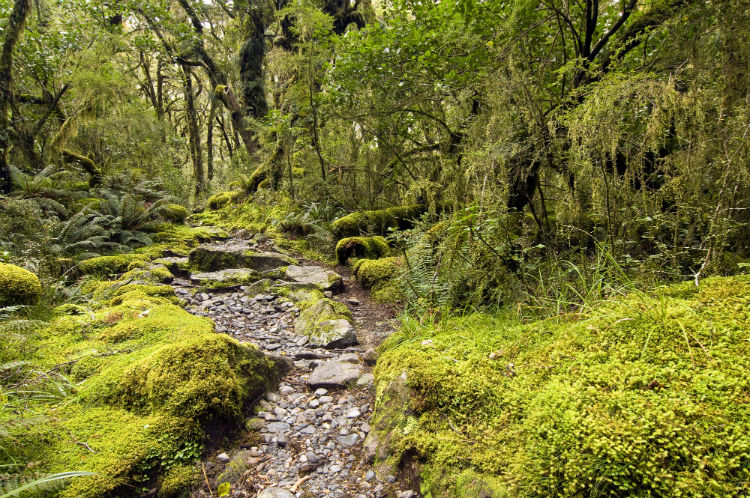 Located in the Fiordland National Park, this is one of the world's most-loved tramping routes. If the idea of walking along the full 4-day long track makes you want to rush back to your luxury campervan, you can intersect the path along the way. Or just visit the famous Milford Sound at the finish line, a fiord on New Zealand's South Island and an acclaimed tourist destination.
7. Explore the capital city of Wellington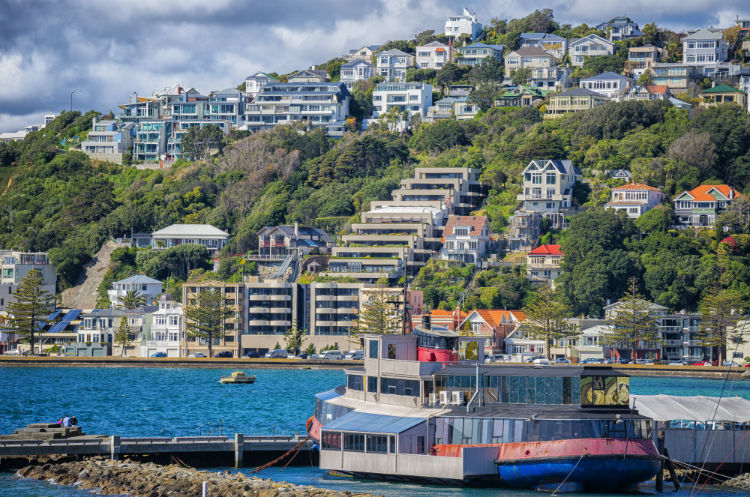 The wondrous natural landscape isn't the only reason New Zealand constantly ranks as one of the most stunning countries in the world. Their capital city has continued with the tranquil vision Mother Nature built the country on. A compact city constructed with gorgeous Victorian timber architecture, and home to a beautiful promenade. It's also been recently named the 'the coolest little capital in the world'.
8. Glacier Valley Walk
Guided tours are available for walks along the challenging Glacier Valley Walk. Hugging the banks of Waiho River, this is a popular route for outdoor enthusiasts. Afterwards, relax in one of the Glacier Hot Pools (you've earned it!).
9. Tongariro National Park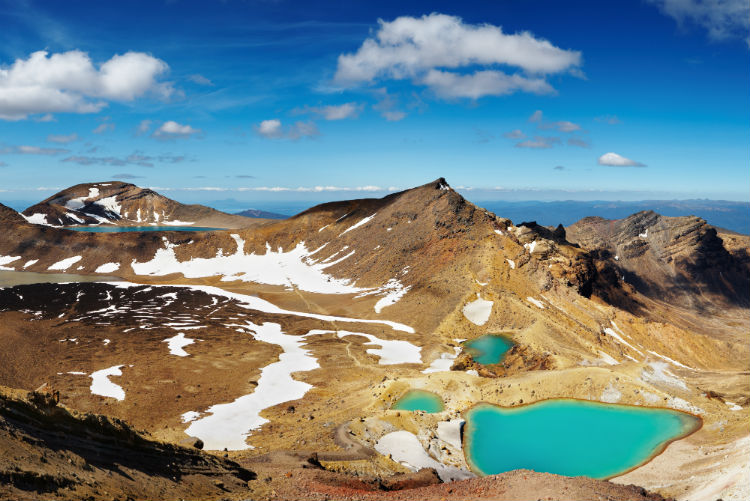 The oldest national park in New Zealand, and fourth oldest in the world. The park is so beautifully ethereal, that Mount Tongariro and the surrounding area was used to bring J. R. R. Tolkien's Lord of the Rings to life.
10. Fiordland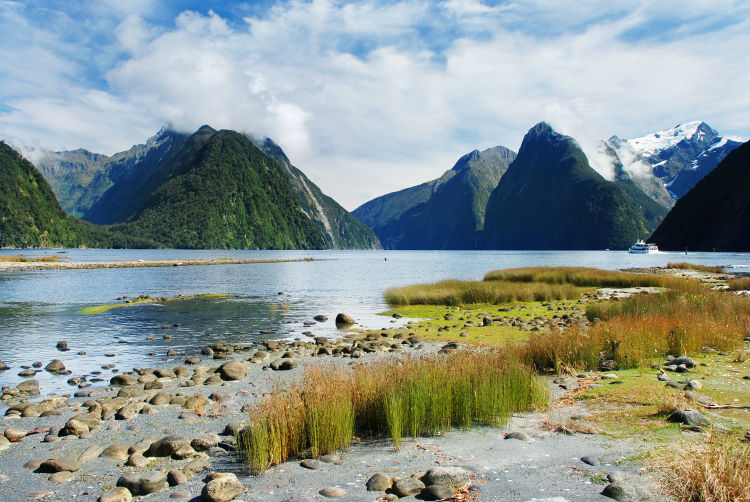 The Southern Alps are so breath-taking this is the third time we've mentioned them. When stopping by the Milford Track, or Mount Cook make sure you take the time to explore the wider national park. Scuba diving, fishing, boat tours, golf, kayaking, and cycling are all popular activities.