When it comes to quintessential African experiences, it's hard to beat Tanzania. 
Home to some of Africa's best safari parks, 1400 kilometres of Indian Ocean coastline, and one of the world's most famous mountains – Tanzania packs a punch for adventurous travellers looking for bucket-list experiences. Here's our beginner's guide to visiting Tanzania for the first time. 
What to see and do
As mentioned already, Tanzania spoils guests with a mixture of safari and beach activities. It would be difficult to include everything in one itinerary, so we've rounded up our three must-visit places in Tanzania. 
Serengeti National Park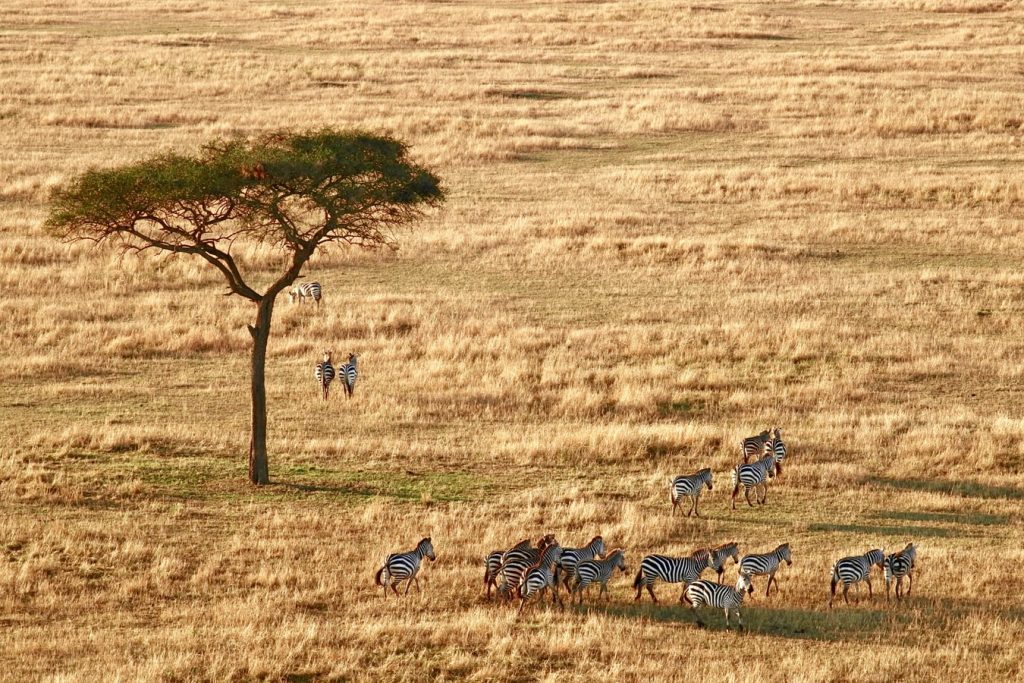 This is widely considered to be one of Africa's best national parks. It is home to the annual wildebeest migration, where a few hundred thousand zebras and gazelles gallop over the vast plains of Serengeti in search of greener lands.
The Big Five (lions, leopards, rhinoceros, elephants and buffalos) are all spotted across the park (top tip: some animals are more commonly spotted during the morning, some moreso in the afternoon!). Giraffes, cheetahs, hyenas, and some wildcats are also common sights. 
Ngorongoro Crater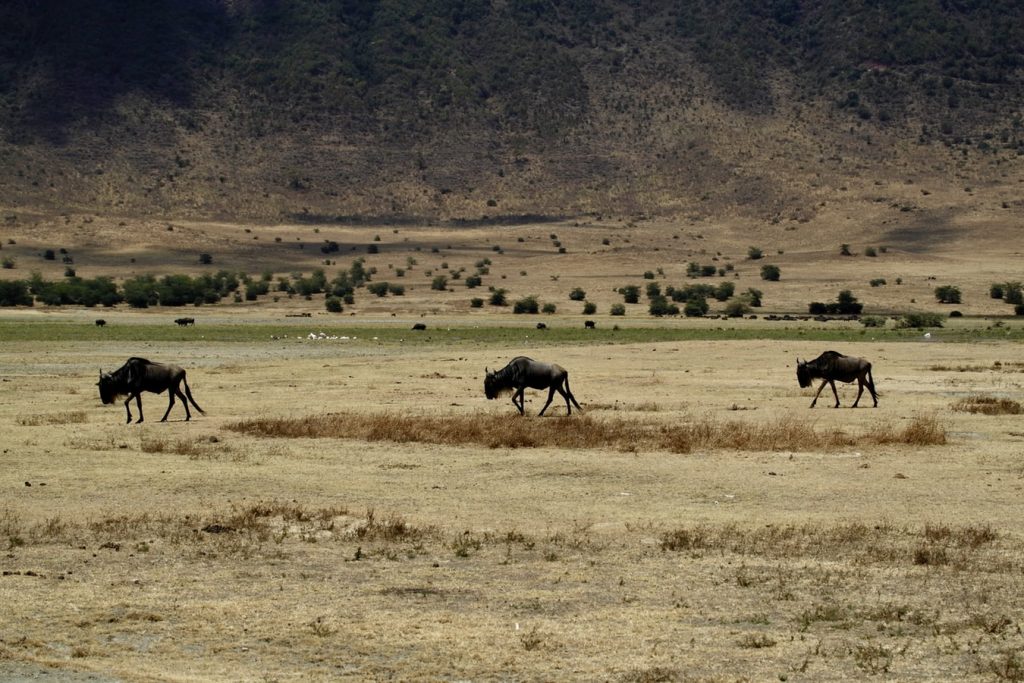 Welcome to the world's largest inactive volcano, which was voted one of the Seven Natural Wonders of Africa. The crater is home to some of the most famous members of the animal kingdom: you'll find one of the highest densities of lions in Tanzania, alongside endangered black rhinos, hippos, elephants, and cheetahs. There's also a safari lodge that sits on the edge of the crater. 
Zanzibar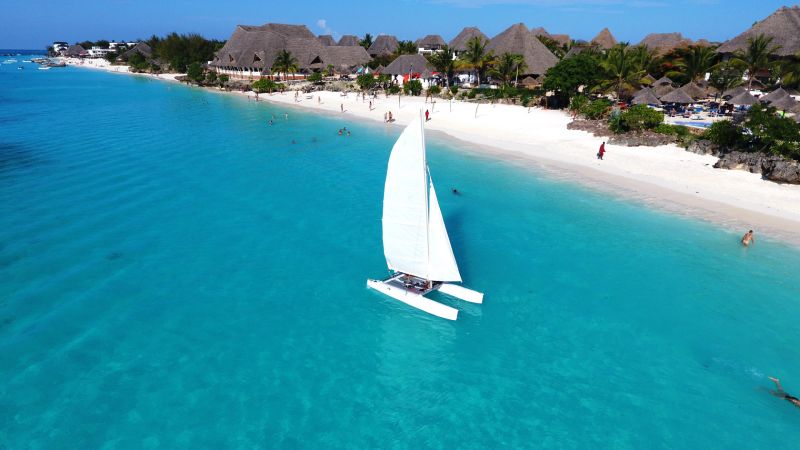 After your safari adventure, you'll want to relax. Thankfully Tanzania is home to the gorgeous Zanzibar, a collection of islands located in the Indian Ocean. 
Zanzibar is more than just beautiful beaches, however. It's a historic port along the trade route between India, the Middle East and Africa, which has left behind a blend of both Arab and Indian influences. Book yourself a guided tour around Stone Town, a UNESCO World Heritage Centre. Make sure you try some street food – Zanzibar was a trading hub on the old spice route between the east and west, so there are some interesting flavours to be found! 
What to pack
When on safari it is recommended that you wear neutral colours that won't attract the attention of animals. Remember to also pack sturdy walking shoes and sandals. You can read our safari packing guide here for more tips on what to pack for the safari portion of your trip. 
If you're planning on visiting one of the beach resorts along the coast, then remember to pack some beachwear. Tanzania is still a more conservative country, so we recommend a pretty swimsuit over a bikini. For relaxing in the evenings, we recommend long, floaty dresses for women and a nice (breathable!) shirt with long shorts for men. Pack some dressy, formal sandals as well. 
Health
As with all African countries, we recommend you visit your doctor to check if you require any travel vaccines. It is usually recommended that you are up-to-date on all general vaccinations and take a course of anti-malaria treatment. Check with a medical professional to be sure. 
When to visit
Tanzania is a year-round destination, though June to September is the main tourist season. If you want to catch the Great Migration in the northern part of the Serengeti, then July and August is the best time to visit. 
Getting to Tanzania
Tanzania has two international airports, Julius Nyerere International Airport (which is in Dar es Salaam, the largest city in Tanzania and not far from Zanzibar) and Kilimanjaro Airport (the closest to the northern parks).
The majority of flights to Tanzania are not direct, so you can opt for a short city break on your way there (most notably Dubai, Abu Dhabi or Doha). 
Etc. 
Tanzania is 3 hours ahead of the UK
Swahili and English are the official languages
The international dialling code is +255
The currency is Tanzania Shillings, however you are advised to carry American Dollars
Tanzania has a tropical climate along the coast but it gets temperate in the highlands