It's common knowledge that the USA is full of beautiful landscapes and scenic wonders, and New England is no exception. From idyllic villages to tranquil lakes and panoramic mountain views, the cluster of states in the USA's north-eastern corner has a charming beauty that is peaceful and calm.
Whether it's Maine, Connecticut, Massachusetts, New Hampshire, Rhodes Island or Vermont you'll find a beautiful collection of natural and urban wonders on a trip around New England. Here's just 10 stops that we recommend making.
1.Acadia National Park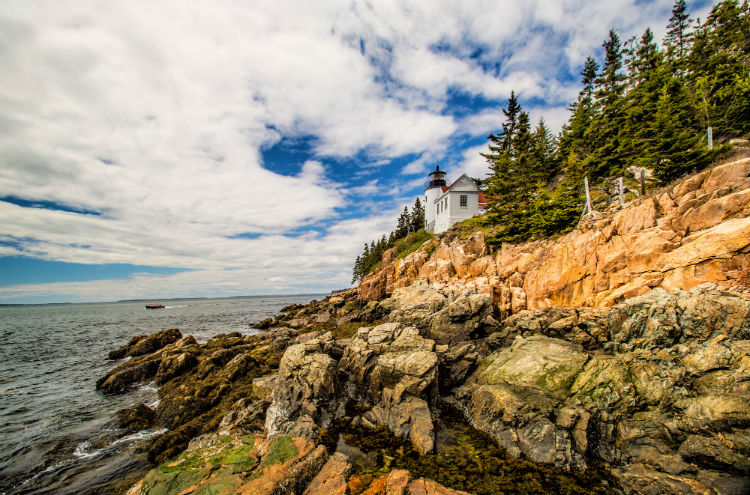 This 47,000-acre heaven is a rolling landscape of deep woodlands, glacier lakes and mountain peaks set against the rugged Maine coastline. The edge of Echo Lake Beach is a popular spot for falcons, black bear and moose, while in the wider park you can look up at the tallest peak on the U.S. Atlantic coast.
2.The Cog Railway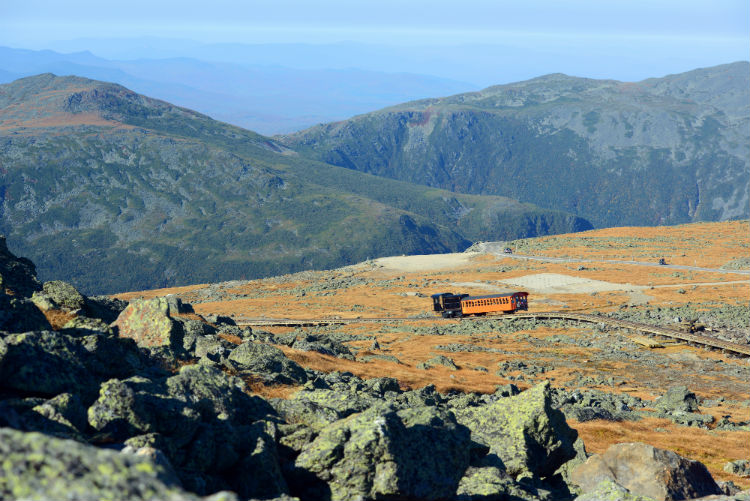 Set amongst the beautiful landscapes of New Hampshire lies the world's oldest mountain-climbing cog railroad, the Cog Railway. Hop on board an historic steam or eco-friendly biodiesel powered locomotive and leisurely ascend into New Hampshire's White Mountains and the top of Mount Washington. The views from the highest mountain in the north east of the USA are spectacular.
3. Kancamagus Highway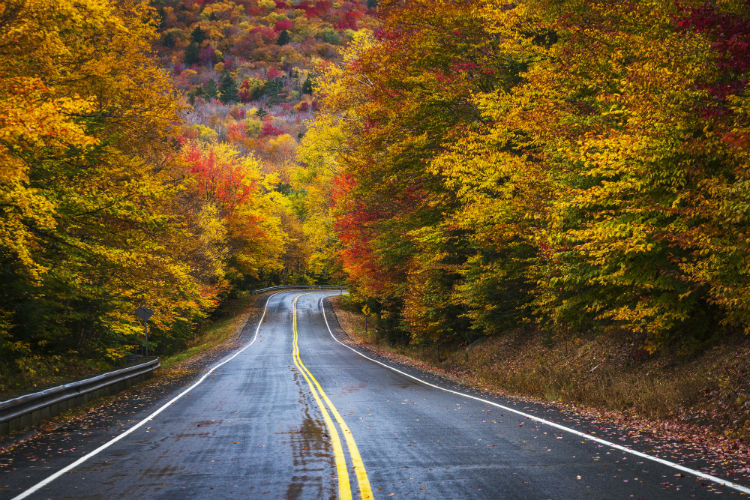 Take the scenic route along Route 112 through northern New Hampshire where the roadside is nothing but lush forest uninterrupted by modern amenities such as hotels, gas stations -and even phone reception! In the autumn, it's a leaf-peeper's dream.
4. Stowe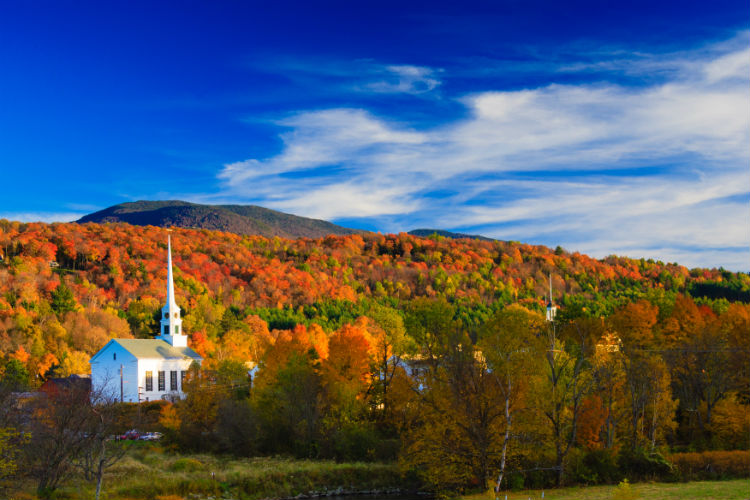 If you've ever seen an autumnal postcard with a white chapel then you're already familiar with the picture-perfect Stowe. The town is known for its festivals and events, including arts and crafts shows, a balloon festival, and the weekend-long British Invasion event that happens in the third week of September.
5.Green Mountains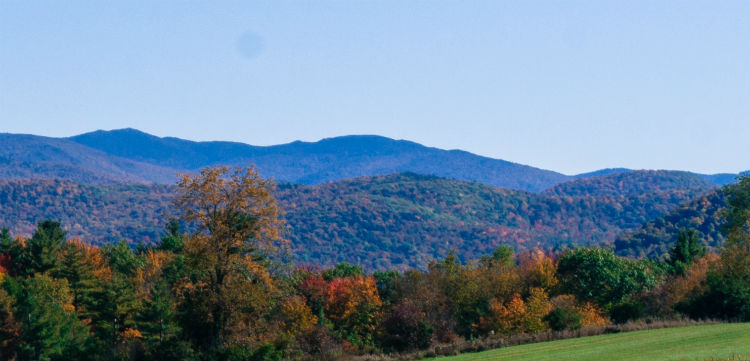 You can visit the Green Mountains range once every season and feel like you've travelled to an entirely different place. In the winter months, they are infused with the energy of ski enthusiasts, in the spring snow melts and flowers begin to blossom, the summer months turn the mountains into a lush green dreamland and then in fall, visitors witness the iconic kaleidoscope of autumnal colours that New England is famed for.
6.Boston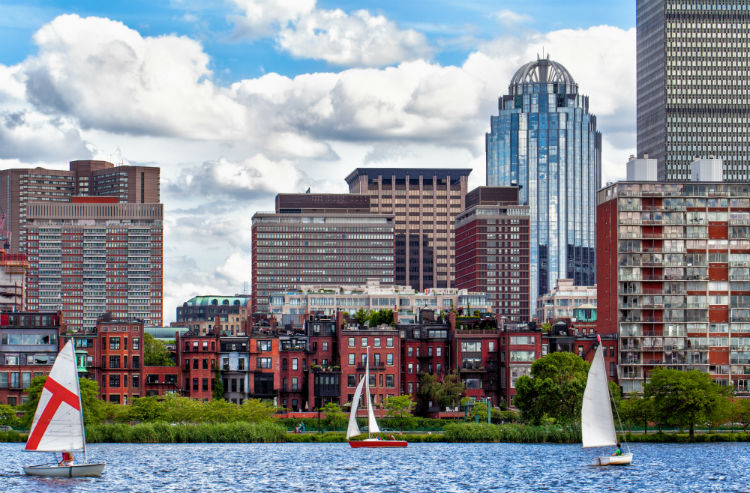 New England's urban highlight is, without a doubt, Boston. This beautiful and charming urban sprawl boasts a unique blend of old and new making it a must-visit for anyone after history and culture. The best way to discover the classically American history of the city is to wander along the Freedom Trail: a 2.5-mile, red-lined route that leads you to 16 historically significant sites, including museums and meetinghouses, churches, and burying grounds.
7.Explore the maritime history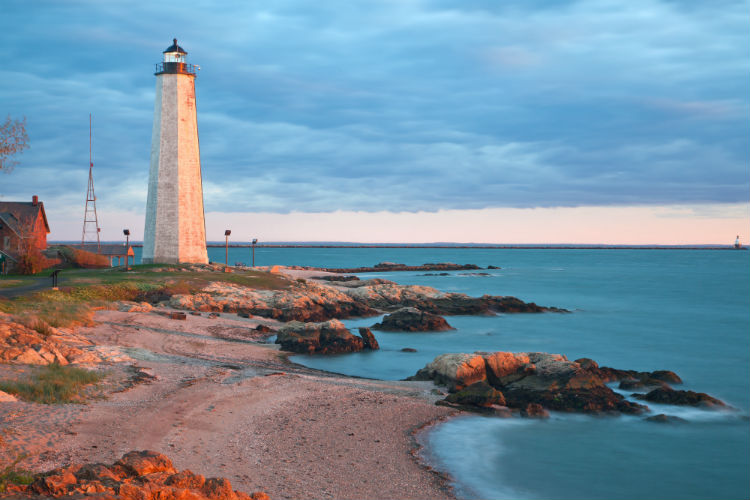 New England has a long maritime history and the coastline is dotted with scenic lighthouses, beaches and fishing harbours. There's 150 lighthouses along the coast in total: the oldest complete lighthouse is Scituate Lighthouse in Massachusetts, while Stonington Harbor Light in Connecticut boasts the country's oldest lighthouse museum that opened in 1925. Mystic Seaport in Connecticut is also a must-visit for a maritime adventure, where you can climb on board tall ships, browse fascinating exhibits and enjoy exciting seaside-themed events.
8.Whale Watching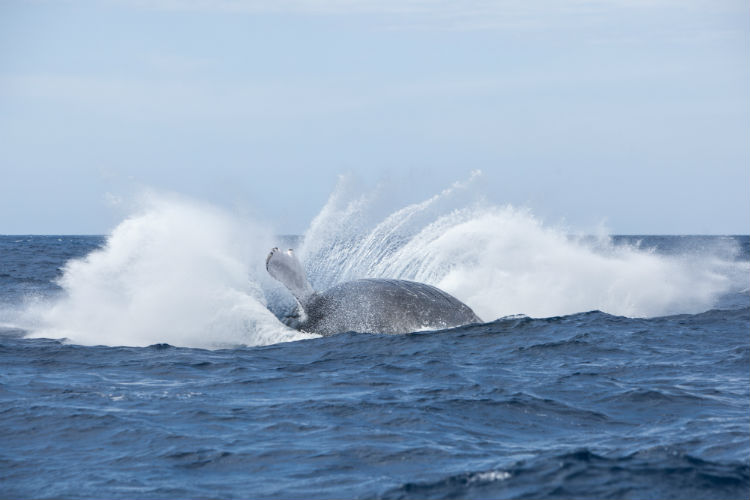 Between March and November, many whales roam the waters off the coast of New England thanks to copious amounts of mackerel, herring, krill and other schooling fish. Humpback whales are known to be spotted within the schools that swim by, along with Finback, Right, and Minke whales.
9.Delicious foodie stops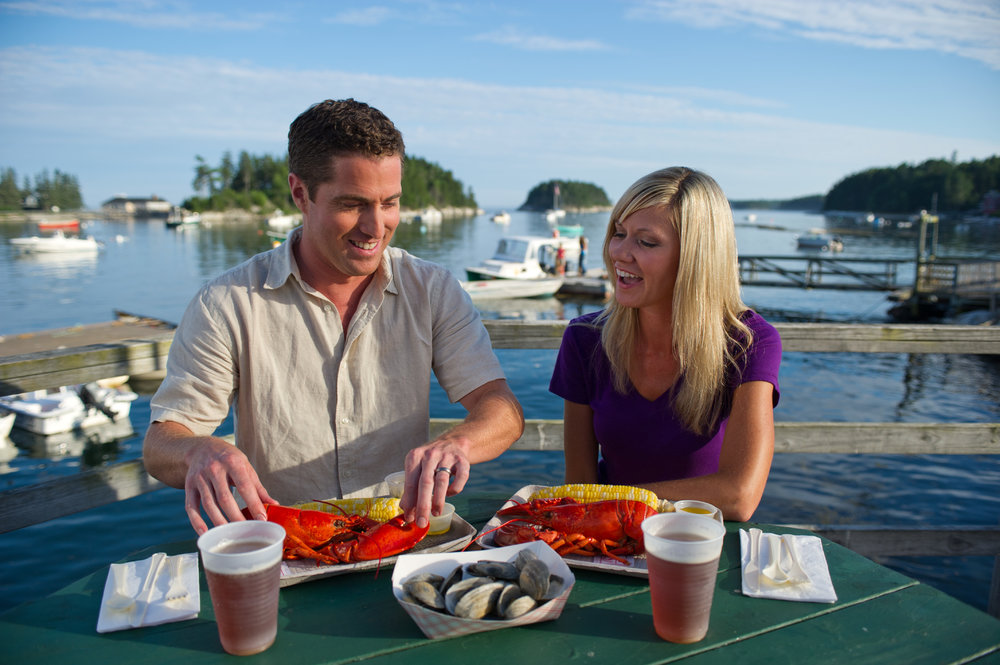 In between all the mountain climbing and days out, you're going to need a bite to eat. Thankfully New England has a rich and varied foodie scene. Try some Ben & Jerry's in its hometown in Vermont, stop by a lobster shack and treat your tastebuds with some shellfish caught straight from the nearby Atlantic coast, or load up on fresh cranberries from Cape Cod or blueberries from Maine. New England is also home to numerous maple trees and every March syrup and candies pop up in shops all over the different states.
10.Historic education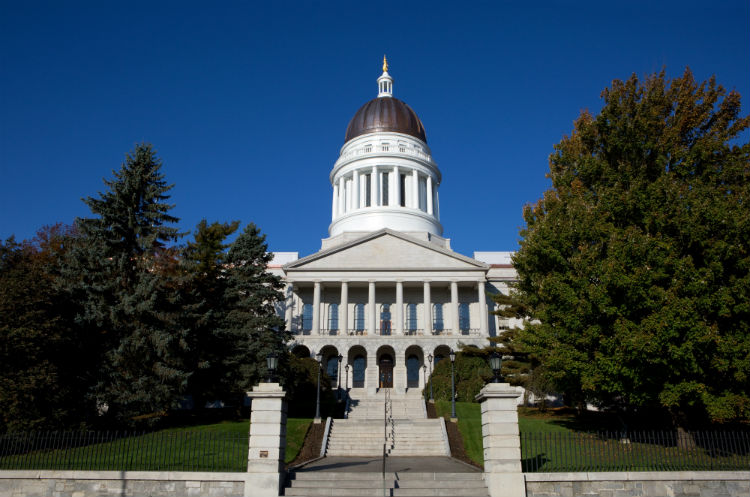 A lot of the major events in USA history took place in New England. From the first landing of the Pilgrim Fathers to the American Revolution and the Industrial Revolution – there's a lot of history here and a lot of the sites and landmarks are still standing today. Explore the grand mansions from The Gilded Age in Newport (Rhode Island), stop-by one of America's oldest cities (Portsmouth, New Hampshire), walk the freedom trail in Boston or visit Plymouth Rock in Massachusetts that commemorates the arrival of the Pilgrims.