Navigate the subway
Many of the world's largest cities are (literally) built on their subway system and it would be hard to imagine life without them. For locals and visitors alike, the subway is the go-to mode of transport when they want to navigate the subway to get from one side of the city to another.
For tourists especially, the subway is a great way to travel. It keeps the overall cost of the holiday low, visitors can plan out their journey in advance and in some cities you'll find a station on every second street. No matter how lost you feel in the metropolitan wilderness of New York or Paris, you'll never be far from a subway station and will find your way home (or back to your hotel). Here's our guide on navigating the subway system in seven major world cities with confidence.
Riding the New York Subway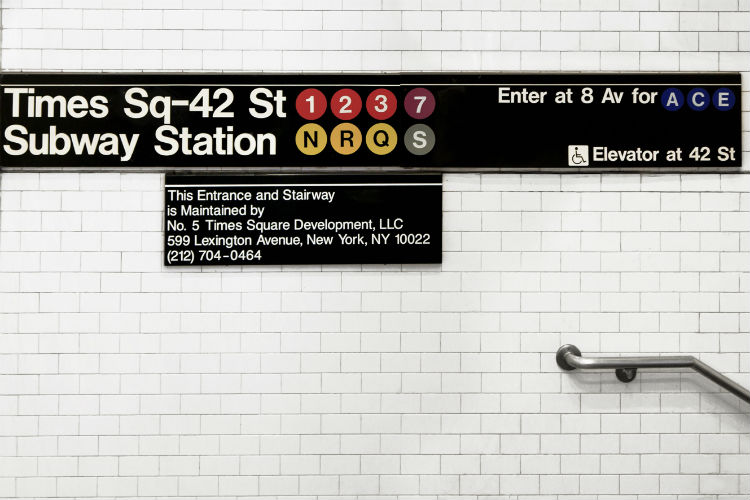 The New York City subway packs 450 stations into 240 square miles. If you're looking to get anywhere in NYC, all 10 subway services run through the lower half of Manhattan before heading out to the boroughs of Brooklyn, Queens and The Bronx (Staten Island also has its own subway route that starts at the ferry terminal). Stations can be named after the streets they are on or a nearby attraction, and all lines have a colour and a number/letter. If you've already planned your itinerary and know you'll be using the subway a lot, purchase yourself an Unlimited Ride MetroCard for 7 or 30 days from one of the stations (you can't buy this online in advance). The NYC Subway is a 24-hour service (the buses in the city are as well) though not every station is open all night.
Exploring Paris on the Metro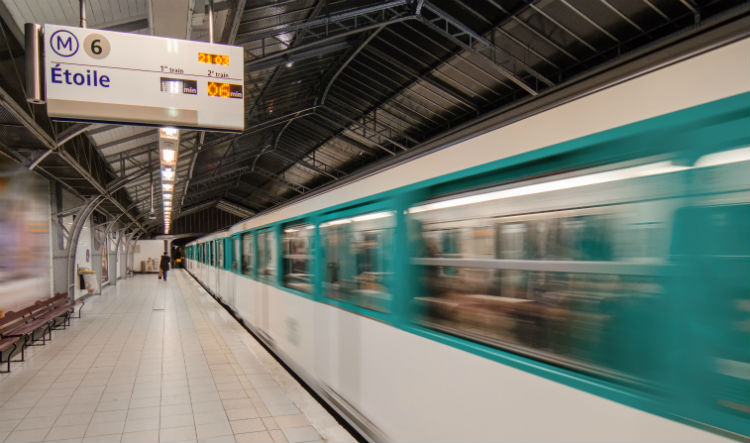 Paris has one of the most extensive subway systems in the world, with a station near every major attraction. Even handier the stations are named after their nearest landmark, as opposed to the name of the street. The system is split into 5 zones with the city itself covered by Zone 1 and the suburbs shared between the other four (where it's more common to see the overland RER train lines). Travelling beyond Zone 1 costs extra money and tourists should purchase a tourist ticket that allows them to cover all the zones if they know they'll be visiting attractions outside of Paris itself (such as Disneyland Paris, Versailles and the Charles de Gaulle airport). Tourist tickets also allow travel on the trams and RER train lines. The Metro itself opens at 5:30am and runs until midnight during the week and 2am at the weekend (however the RER train lines don't run as late).
Finding your way on the Mexico City Metro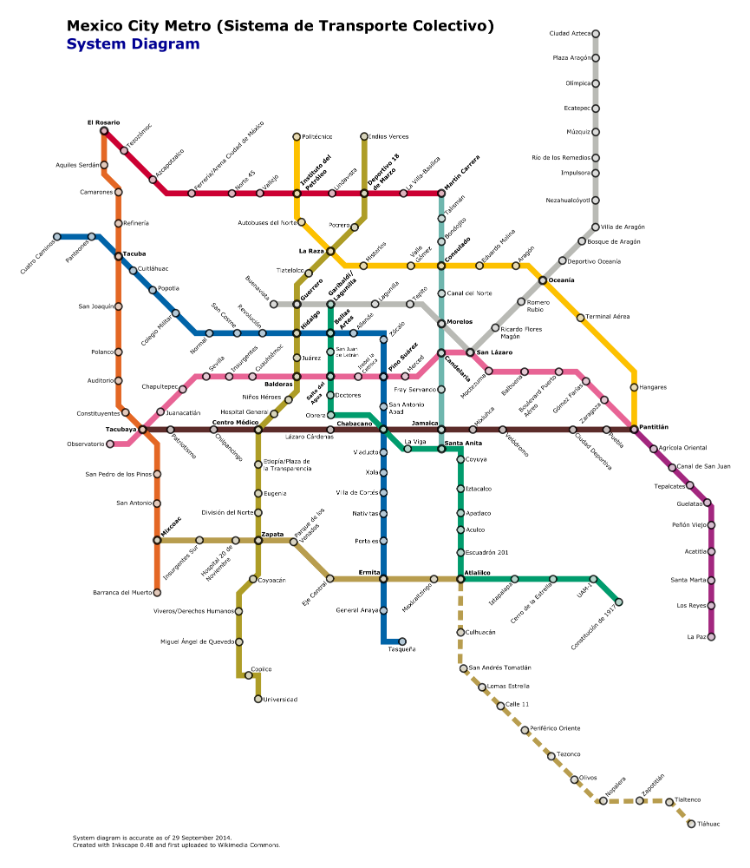 When you look at a map of the Mexico City subway routes, it immediately looks less complicated than most other systems. There's just 11 lines but they cover all the major tourist spots, all stations are named after the area and each stop is associated with a unique icon making it easy to spot from a distance. The lines open at 5am during the week, while on a Saturday they open at 6am and Sunday they open at 7am, and are open until midnight every night. Mexico also has one of the cheapest subway systems in the world, where each ticket will only cost 5 pesos and allows passengers to transfer between the lines. You can also purchase a rechargeable fare card for 10 pesos.
How the Tokyo Metro and Toei Subway works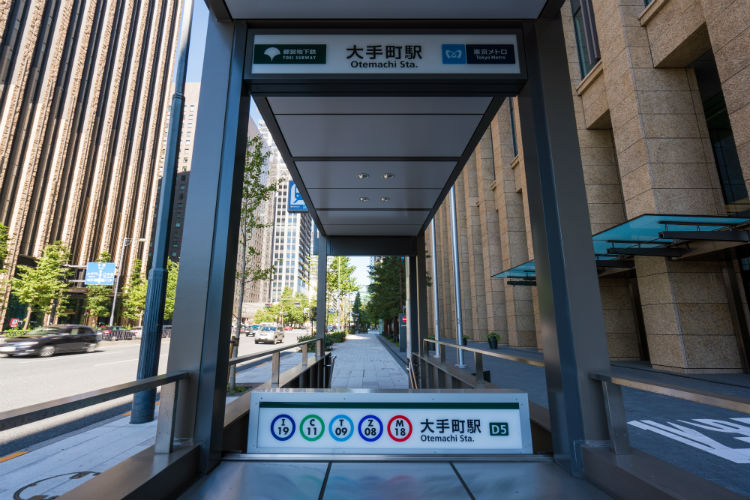 The fast-paced city of Tokyo has two systems below its pavements: Tokyo Metro and Toei Subway. The two of them work together to make things simpler, though tourists should remember to buy a ticket that works on both systems such as the pre-paid Pasmo or Suica cards. The stations in Tokyo (on both systems) are represented by a number rather than a name, while all the lines have a designated colour and letter (in stations you'll see coloured circles like the ones in the photo above that signify what routes are available at which gate). English is used on signs and in most tannoy announcements, free Wi-Fi is available in the majority of stations, and the official phone app can be downloaded in English.
Boarding the Beijing Subway system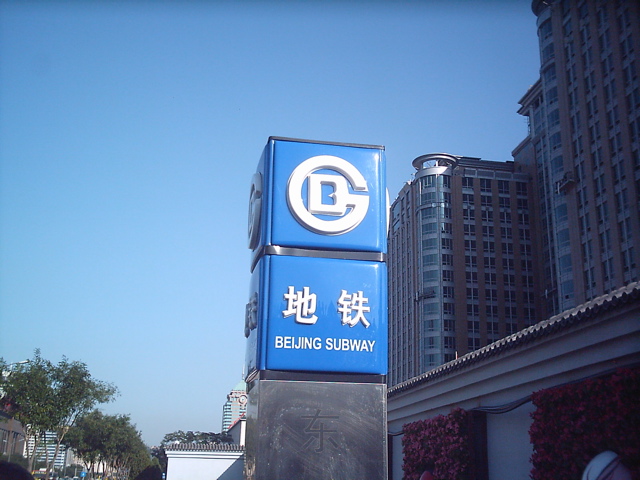 The metro stations in Beijing are marked by a blue circular symbol. There are seventeen subway lines running through the city that are numbered, while the stations themselves are known by their names. Tickets are 2 Yuan and these tickets allow passengers to transfer between routes (aside from the Airport Express Line that costs 25 Yuan). Child tickets in Beijing are determined by the child's height – any children under 1.3 metres (4.2 feet) are not allowed to travel alone, but can travel for free with an adult (though if an adult travels with two children under this height, only one travels for free).
Lines popular with tourists are Line 8 that passes the Olympic Park used in the 2008 Olympic Games, Line 2 that travels into the remnants of old Beijing, and Line 1 that stops by many of the main attractions in Central Beijing. Most of the lines operate between 5am and 11pm.
How to use the Shanghai Metro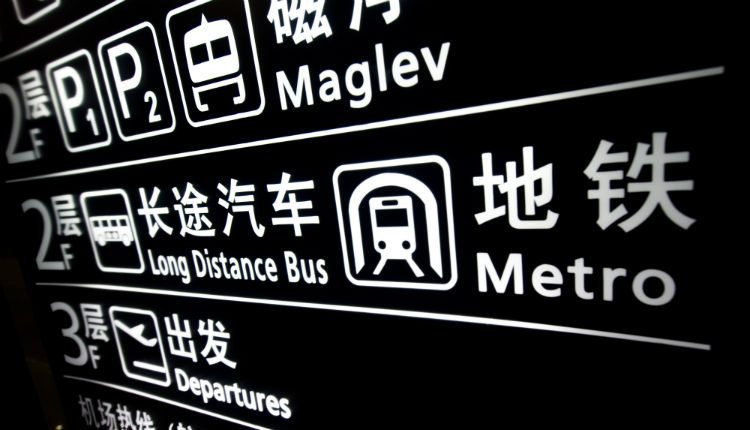 Below the streets of China's most populous city, lies 14 subway lines. There's 364 stations across Shanghai all marked out by a red M symbol. Public Transportation Cards are the best kind of ticket to get if you'll be using the subway frequently and will be in Shanghai for a while (it's similar to the MetroCard in NYC). Visitors can also purchase a one-day or three-day ticket for unlimited travel if they're only going to be in the city for a few days. If you only need a single ticket, these will be 3-14 Yuan depending on the distance travelled. Shanghai also operates the same child ticket policy as Beijing where children under 1.3 metres ride for free with an adult, but cannot travel alone (and adults can only get one child on for free).
Understanding the Hong Kong MTR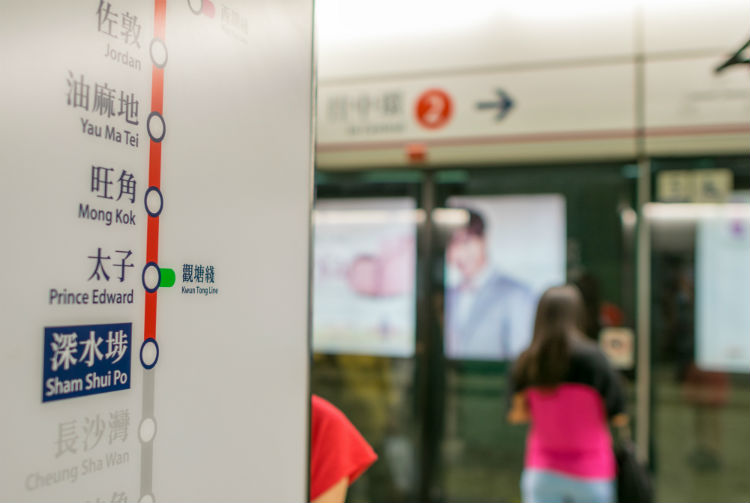 The Hong Kong MTR is a well-maintained and comfortable network of air-conditioned trains. Many of the stations also have mini-banks and kiosks, and some exits are inside shopping centres. The MTR system consists of 12 light rail lines and 10 rapid transit lines that together connects up Hong Kong. Many of the routes have been designed with locals in mind so tourists only need to familiarise themselves with a few such as The Airport Express Line, the Island Line if they want to head to the stylish shopping districts or the Tsuen Wan Line if they want to experience the Temple Street Night Market. The opening and closing hours vary between the stations.
The Hong Kong MTR offers four different tourist tickets: Airport Express, Cross-Boundary Travel Pass (allowing unlimited travel), Adult Tourist Day Pass and Child Tourist Day Pass. These have to be bought while in Hong Kong while travellers have been there for less than 14 days.
Navigating the London Underground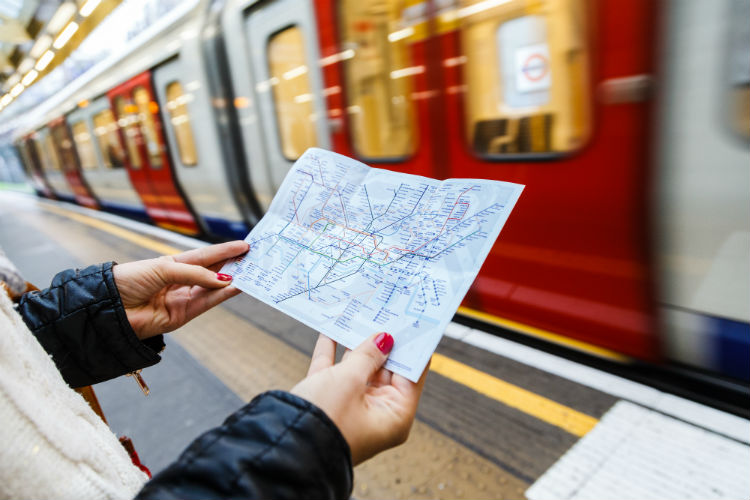 You've maybe already had to navigate the London Underground, but if you haven't you'll probably know someone who has. The Tube is split into nine travel zones, with Zone 1 covering central London and the other eight covering Greater London. Most lines runs between 5am and midnight, however the Jubilee, Victoria, Northern and Piccadilly Lines are all 24-hour and the tickets are the standard off-peak price.
Transport for London provides free tube maps that can be viewed online or picked up at the major stations, Tourist Information Centres or all Heathrow Airport Terminals. The most popular – and cost effective way – to pay is using the Oyster Card (which you can order online and have posted to you before your trip). Holidaymakers can purchase a Visitor Oyster Card at various prices depending on how much credit they want (plus a £3 activation fee).