If you're looking for a holiday destination that offers golden beaches, a stunning coastline and warm waters, then look no further than the Algarve.
Located in southern Portugal – where the Atlantic meets the Mediterranean – the Algarve is well-suited to beach-bums looking for isolated alcoves with sleeping fishing villages. But the best bit? The Algarve has been awarded 50 Blue Flag awards over the years thanks to their dedication to providing clean and safe beaches for holidaymakers. Here are just 10 of the best beaches in the Algarve.
Arrifes Beach, Albufeira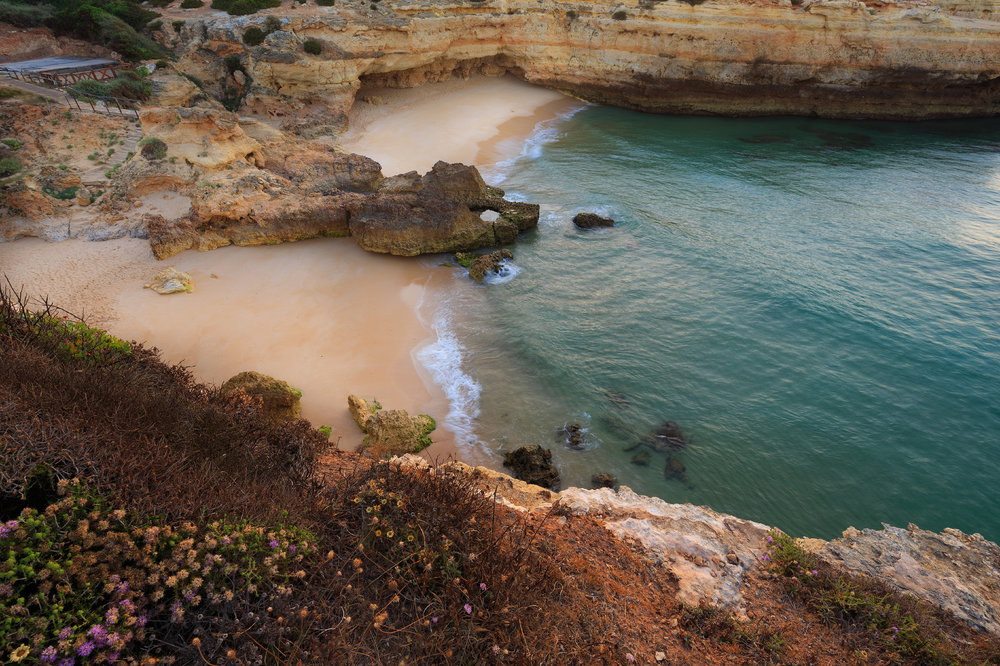 Sometimes referred to locally as Praia dos Três Penecos (beach of triple rocks in English) because of three large isolated rock formations that dominate the horizon, this beach is as beautiful as it is popular.
To reach it, there are wooden steps from the car park that descend into the sands. The beach is also home to a bar (that is closed in the winter), toilets, showers and – in the summer – it is patrolled by lifeguards.
Praia da Luz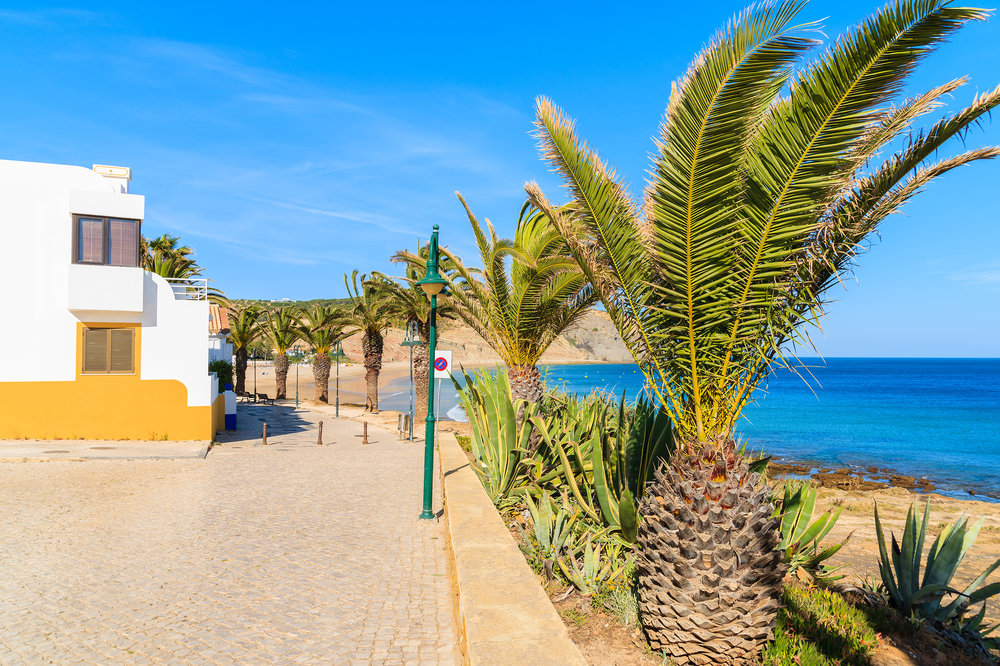 Praia da Luz was originally a traditional fishing village, which has slowly become a popular beach destination with luxury villas. Its beach extends the whole way along the urban town. Along the beach you'll find windsurfing and diving schools, as well as discos, restaurants and shops.
Praia da Dona Ana, Lagos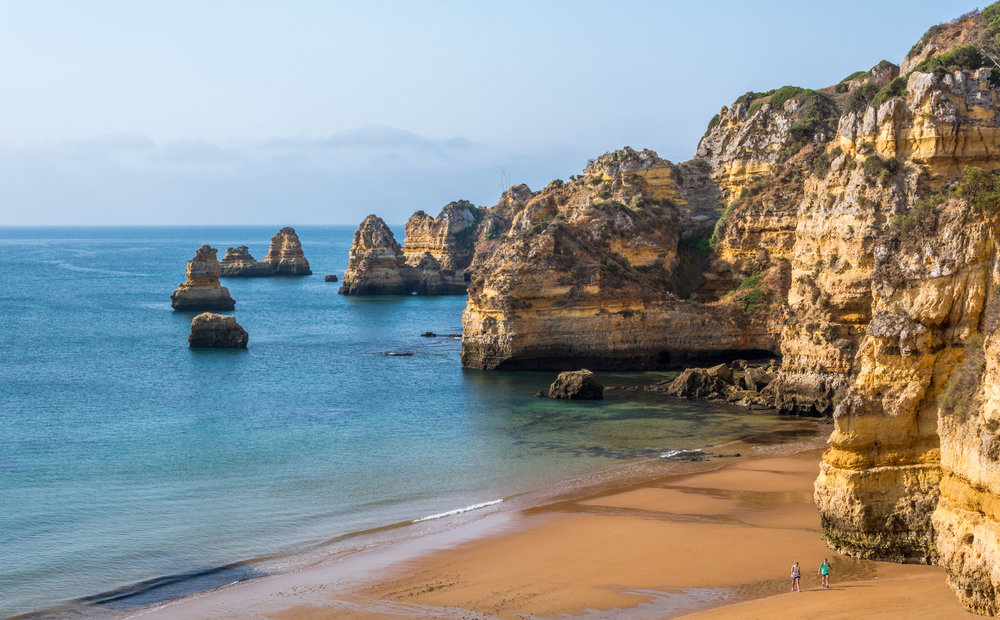 This was once described as the 'Best beach in the World' by magazine Condé Nast Traveller. In typical Algarve style, it is nestled between golden cliffs where it will catch the sun but also avoid Atlantic winds. But having Blue Flag status also means that it has all the facilities you would expect as well as including a cafe built into the cliff-side.
Oura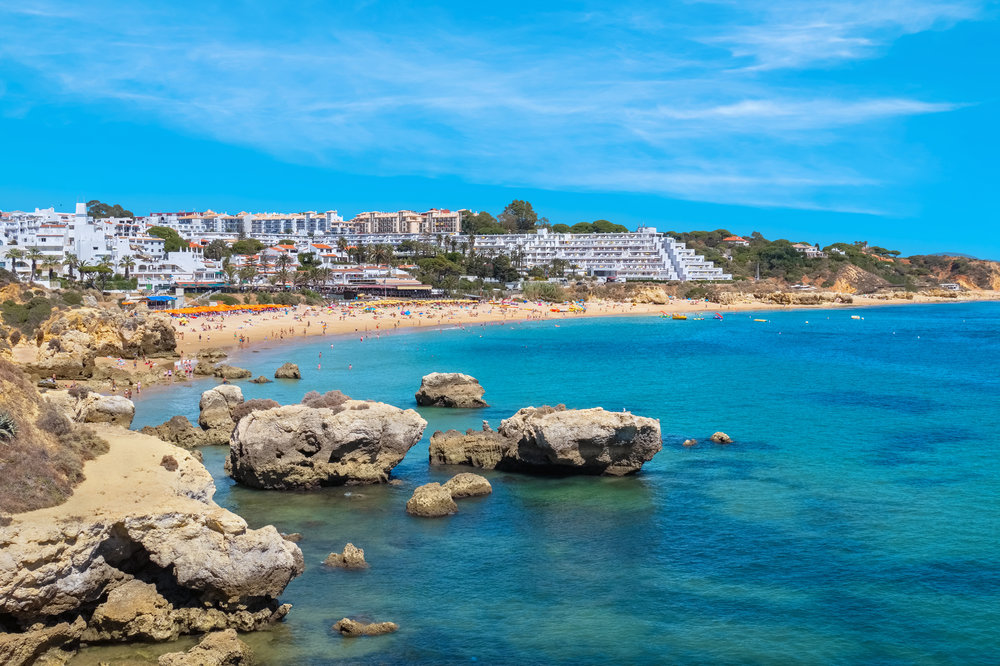 You'll find this golden stretch of sand located down a hill from the resort town of Oura. Home to a promenade lined with cafes, bars and some nice restaurants, Oura beach is a little more laid back than the beaches closer to Albufeira town itself. It also stretches for 2km when the tide is out so you'll always find plenty of space.
Olhos d'Água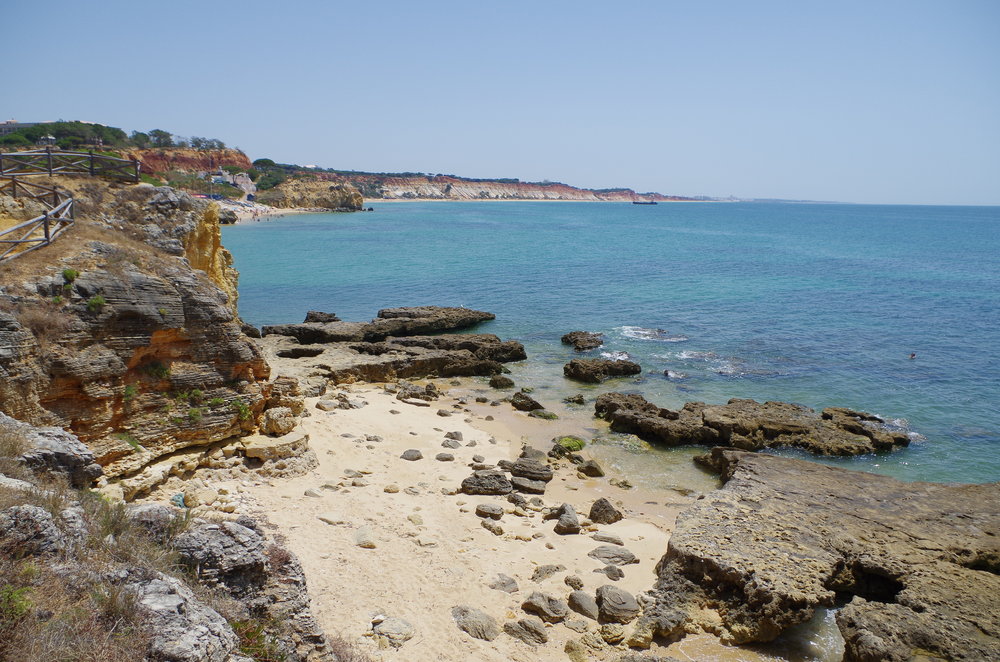 If you're looking for a relaxing Algarve holiday in a quaint tourist town, we recommend Olhos d'Água. The main beach here is lined by old fisherman huts and surrounded by the characteristic red sandstone cliffs. There are also a series of small cove beaches that surround Olhos de Agua. After this the coastline opens up to the beautiful Praia da Falésia beach, which extend for 5km and leads to the stylish town of Vilamoura.
Praia do Amoreira, western Algarve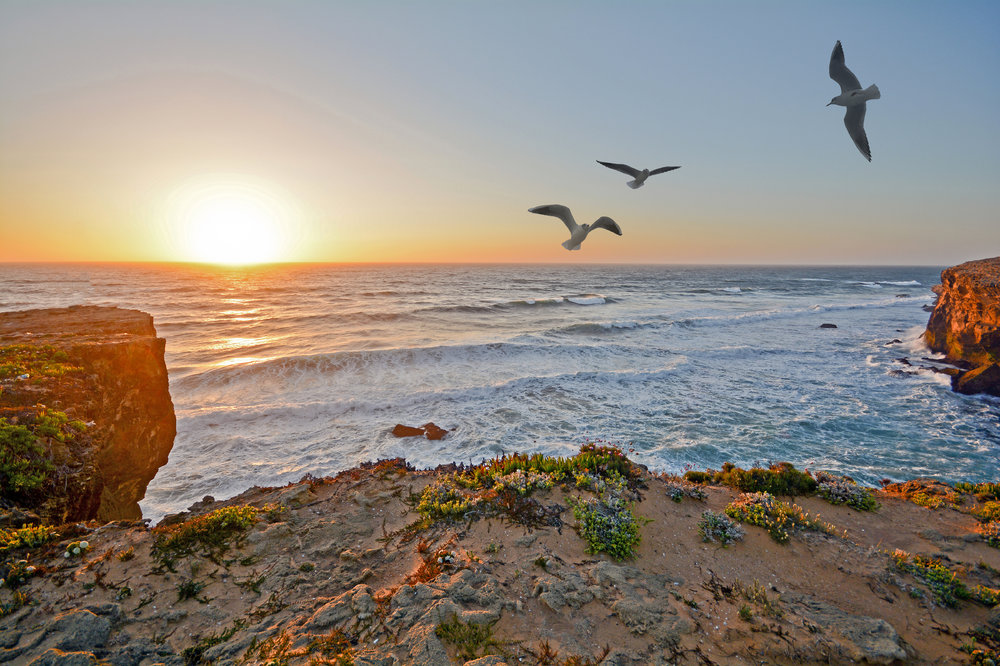 If you're looking to get away from it all, we recommend this isolated spot. Perfect for naturalists, with endless rock pools harbouring starfish and sea urchins. Plus, the undertow current creates amazing waves for surfers. There's also no restaurants or bars nearby, so we recommend taking a picnic.
Praia do Barril, eastern Algarve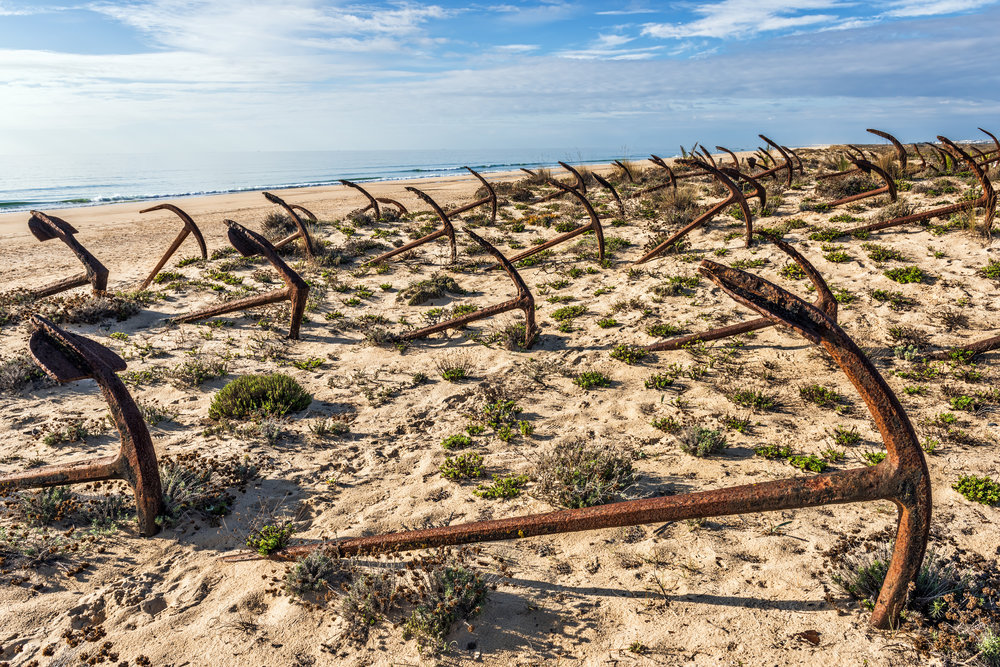 If you've seen images of numerous metal anchors positioned permanently into the sand – here is where you'll find them. Known as the Anchor Graveyard, the anchors were left by the tuna-fishing boats that once fixed their large nets there.
But history isn't the only thing you'll find here – Praia do Barril beach itself is really popular with windsurfing and sailing.
Praia do Martinhal, western Algarve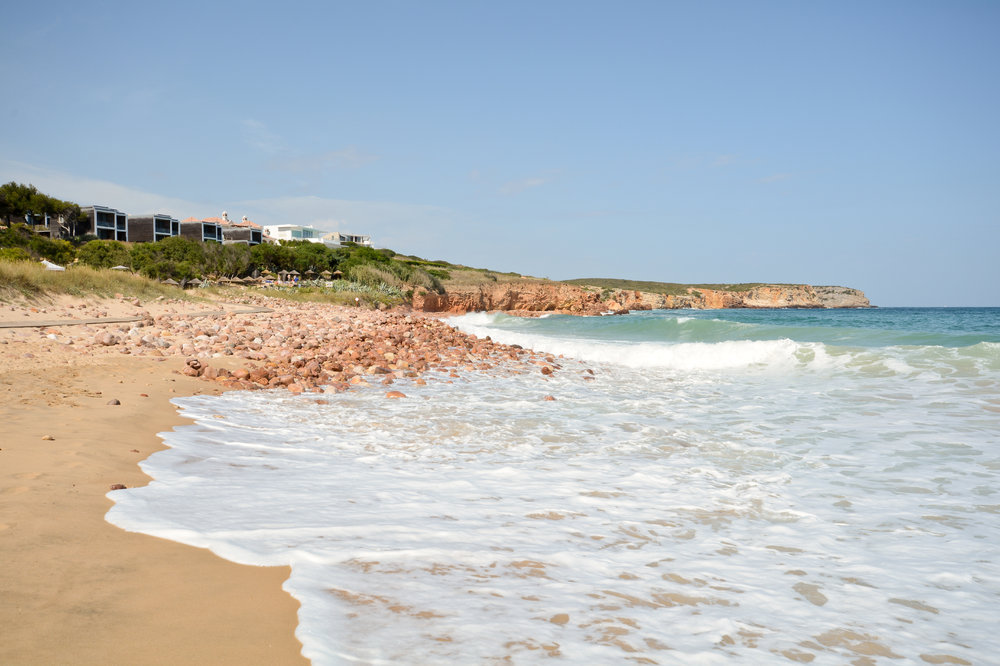 This another beach that is perfect for sporty types looking for activities. Surf, body-board and windsurfing are popular in the azure waters, while volleyball and football are regularly played on the sands. But if you're not feeling too confident yet, there's a surf school where you can sign up for lessons. There are also restaurants and cafes nearby where you can sample some of the Algarve's fresh seafood.
Praia do Armado, western Algarve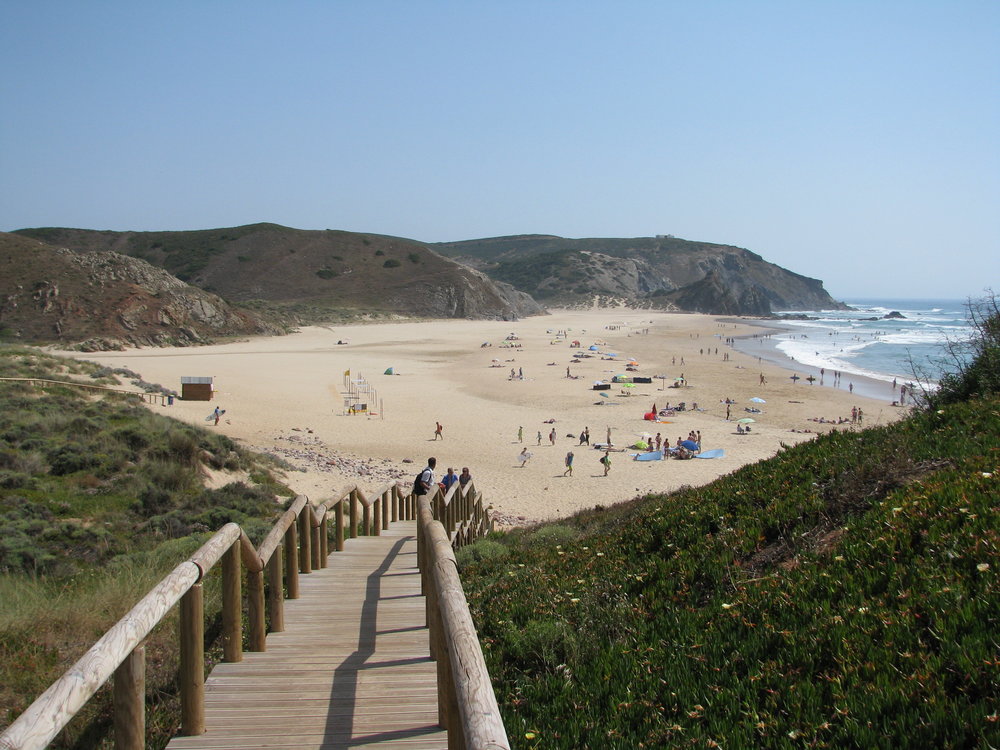 If you're a pro-surfer (or like to watch pro surfing) then this is the Blue Flag beach
for you. This is Portugal's premier surfing beach and the venue for many national and international body-boarding and surfing competitions, with its own surf school on site. There is also beach bar on site.
Praia da Marinha, Lagoa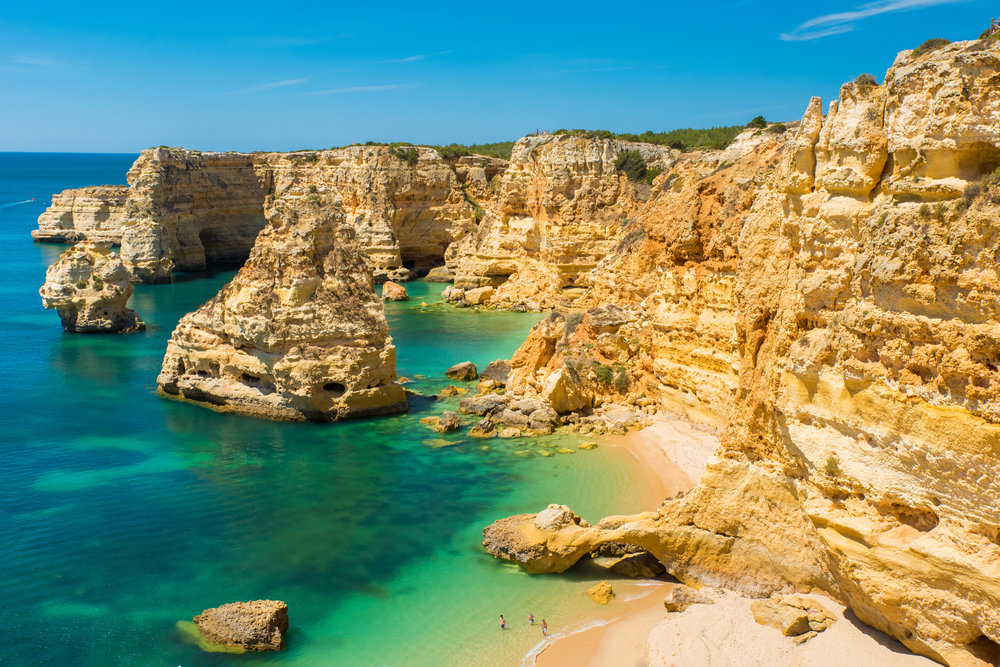 You could argue that we've saved the best for last. It is widely considered to be one of the best beaches in Portugal, having won countless awards and being regularly used in tourist board campaigns. However, the beach is a bit out of the way and requires a car plus a walk down some steep steps – though this does mean that there are significantly less people. Praia da Marinha is about half an hour's drive from Albufeira in the Lagoa area and is well sign-posted.