Back in the summer of 2019, AmaWaterways launched its newest ship. Far from being just another vessel for river cruises, the AmaMagna would become the world's biggest river cruise ship.
The AmaMagna clocks in at 135 metres long and 22 metres wide, which is just shy of twice the width of other river ships. But here's the important bit: she only holds 196 passengers, which is just 40 more than AmaWaterways' other river ships and almost the same number as some usual-width vessels.
Barrhead Travel's very own President, Jacqueline Dobson, was invited on board the AmaMagna for a cruise along the Danube. We sat down with her to find out more about her trip.
You recently set sail for a New Year's adventure on-board Ama Waterways stunning new vessel, Magna. As someone who was new-to-river cruise, what were you expecting ahead of the holiday?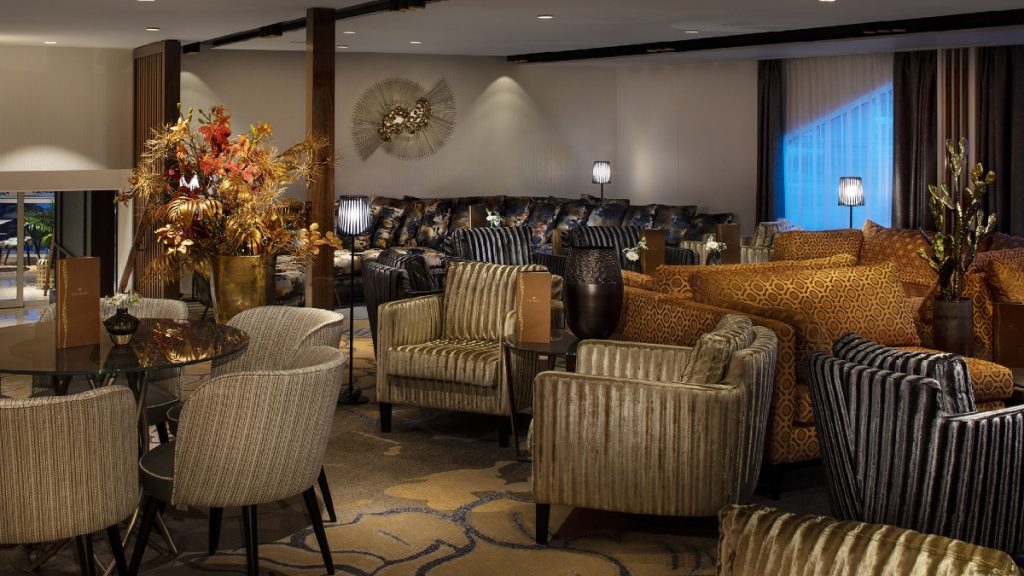 Anyone who knows me is well aware of my passion for cruising! Cruise has been my holiday of choice for many years. I love having the freedom of choice while on board – whether that's dining or activities – as well as being able to pack in multiple destinations in one trip. It's also a great choice for my family – I think my son has been able to visit over 100 destinations through cruising!
However, this was the first time I had embarked on a river cruise. I've watched river cruise grow in popularity over the past few years and my interest has been peaked with the amount of investment and creativity that the river cruise lines have put into their vessels and product offering.
I expected that the service onboard AmaMagna would be spectacular – it's something Ama Waterways are famous for. Our itinerary was set to be stunning as well – Europe's waterways always look beautiful during the festive period and we were looking forward to getting closer to some of Europe's best-loved cities and the surrounding areas.
How did your expectations compare with reality?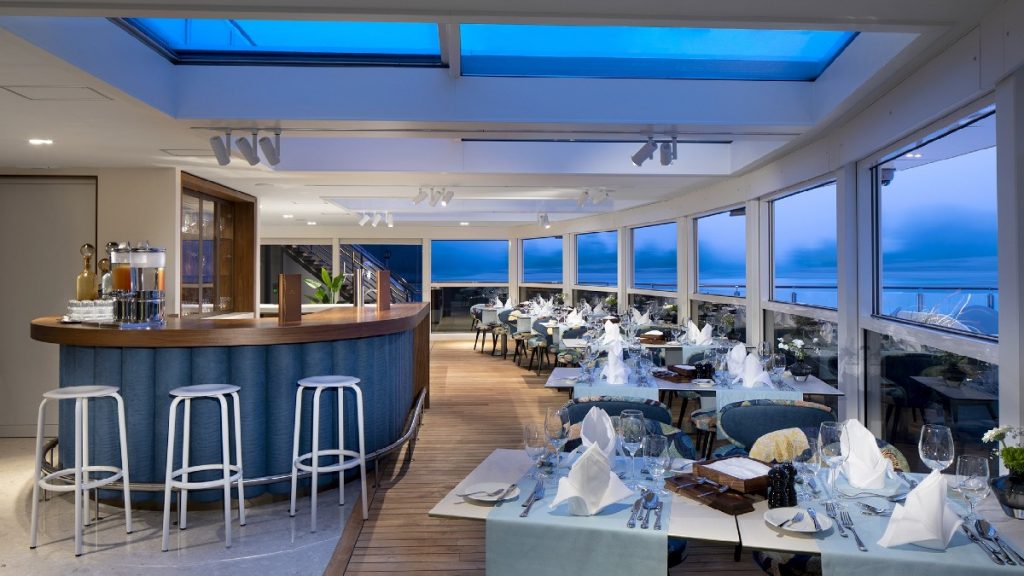 I knew the cruise was going to be a special one but I was really overwhelmed with how much my expectations had been exceeded. In all honesty, I really didn't know exactly what to expect.
One thing which really took me by surprise was the demographic on board. I arrived on board with the pre-conceived notion that I would be the youngest on board and that my experiences aboard some of the world's leading ocean cruise lines would still be preferential to that on a river cruise.
I really had the idea that the age of the clientele was much older and therefore life on board would be tailored for an audience of 65 and over. How wrong I was!
My husband and I (both in our early forties) were pleasantly surprised to find that we were, by no means, the youngest on board. In fact, the diversity was as broad as one any mainstream cruise liner. We felt comfortable and it was amazing to be around people of all ages and from all corners of the globe.
One of the other common preconceptions is that river cruises can be too formal with strict dress-code. This was not the case at all. Yes, the vessel was immaculate, exuded elegance and there were opportunities for some formal occasions. However, just like any other cruise line, informal activities, dinners and areas were also on-offer and overall the atmosphere was very laid back and casually sophisticated.
What were your highlights onboard AmaMagna?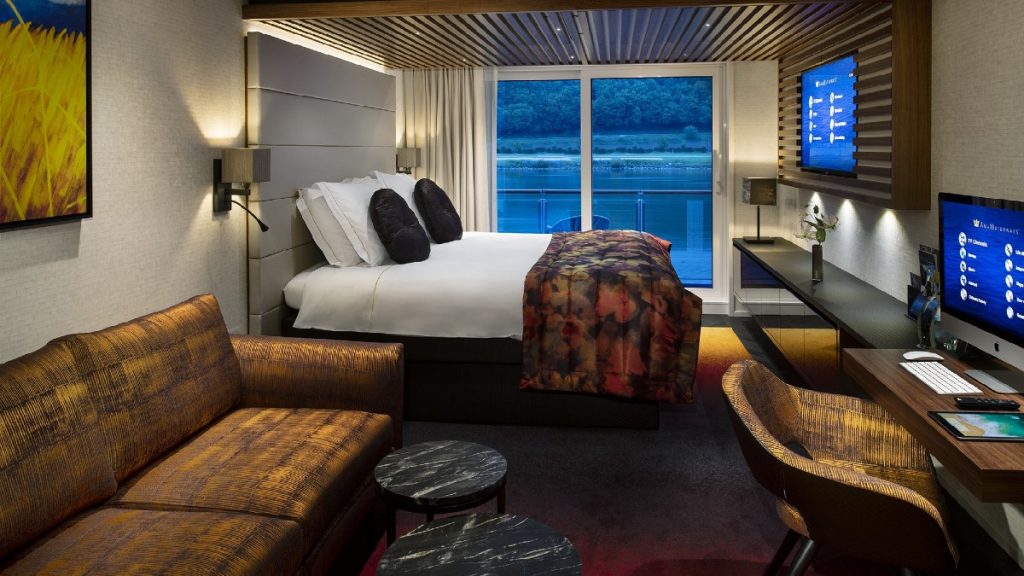 During my time in the travel industry, I have been extremely fortunate to enjoy some amazing experiences, particularly when it comes to cruising. The cabins onboard cruise lines nowadays are the equivalent standard – if not higher in some cases – than five-star hotel properties.
I didn't once think the view from a river cruise vessel would end up being the best vista that I have ever had. Floor to ceiling windows and a spacious balcony meant we had front row seats to glide through the picturesque landscapes. Plus, being so close to the water seems to change the dynamics of the relationship you have with your outdoor surroundings. I've read and seen many messages about this being a highlight of river cruising but I didn't quite appreciate how dramatically different it was to ocean cruising. And the best bit – every single cabin gets the same view.
Another special highlight for me was the service. There is a staff ratio of 1:3 which really amplifies the experience on board. The AmaMagna team couldn't do enough for us – they were friendly, articulate and clearly experienced in the hospitality sector.
What did you think the main differences were between river and ocean cruising?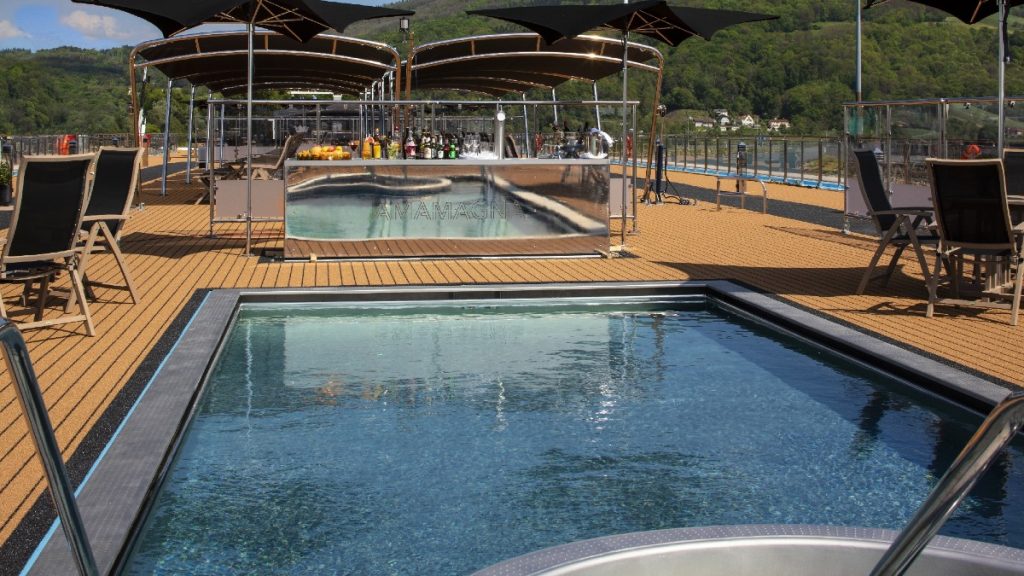 I still love both types of cruising but I think it's clear that different occasions warrant different experiences. For example, enjoying a river cruise over New Year was perfect for us – with a smaller, more intimate group. We were able to get to know people on board including many of the amazing crew who all knew us by our first names.
Firstly, on average river cruises carry under 200 passengers where ocean cruise lines can accommodate thousands. It completely changes your experience and it's especially good for anyone who prefers a boutique-style hotel environment.
You can also truly cruise through the heart of the destination and I think this was one of the main draws for me. Docking at a port on an ocean cruise is a beauty in its own right however there is something really special about gliding up through the docks of a city and seeing the destination emerge before your eyes. You arrive in the centre of the city and can be exploring within minutes of docking.
What would you say to someone who is considering a river cruise?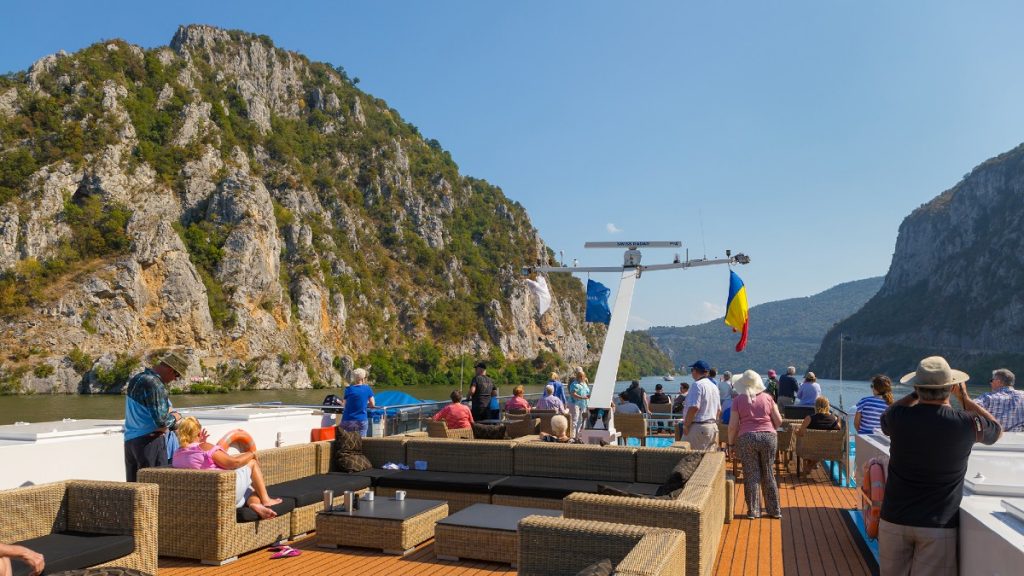 Actually, I would widen this question to include anyone who is even considering a cruise at all. Some people feel that river cruising is the natural next step after taking an ocean cruise but actually, they should be considered as two separate entities.
If you really want to get into the heart of a destination – and by that, I mean, spend significant time exploring the cities by day and night – then a river cruise is a good option. As river cruising ports of call are generally closer together than an ocean itinerary, you have much more time in the ports, particularly at night. You could easily spend the evening out for dinner, drinks or enjoying some night-time culture with the knowledge that you don't need to rush back or worry that you'll miss the boat!
It would also be the perfect option if you have a few destinations in mind that you would like to visit that you may not necessarily associate with traditional cruise ports. On my Danube river cruise, you could choose to dine out and spend the evening ashore as for the most part, the vessel was docked until midnight.
In short, river cruising shouldn't be dismissed as a holiday for certain types of people or certain tastes. It's a means to seamlessly carry you from destination to destination, becoming a floating hotel with the flexibility to come and go as you please.