New York City is amazing and one of a kind; there is no denying that. But so many travellers get sucked into the glamour of Manhattan that they never step outside to see the wider New York State. A contrast to its glitzy capital, New York State is an abundance of green and natural landscapes, outdoor activities and quaint towns dazzled with that New England charm. Whether it's your first or fifth time visiting the Big Apple we highly recommend taking a trip outside the city to explore the gems that lie within the wider state.
1. Niagara Falls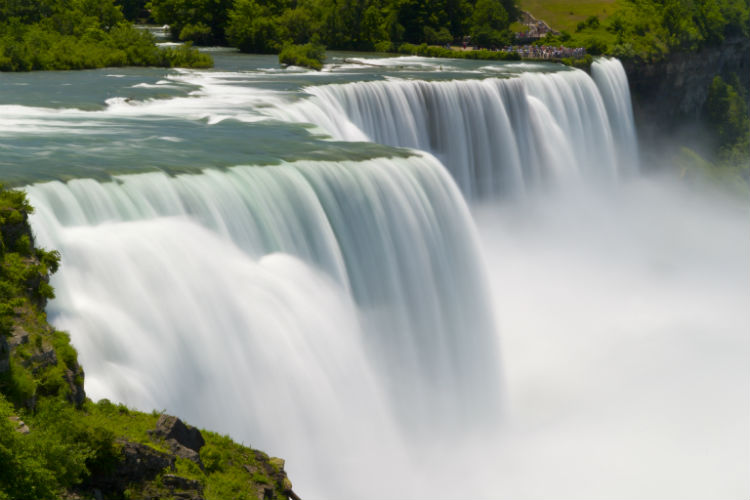 While this famous waterfall is mostly associated with Canada and the much-loved Toronto, it's New York State that hugs the American border. Some visitors have even argued that New York offers a more natural experience of the falls, as the USA side is situated within national park rather than a lively tourist town.
2. Finger Lakes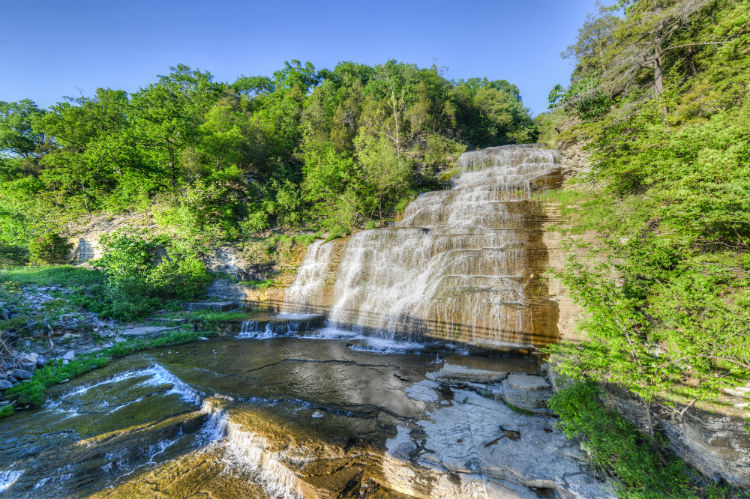 New York's scenic Finger Lakes region can be found in the western part of the state and is named after the 11 long, narrow, north-south lakes that stretch across its plains. Ideally suited for watersports and outdoor activities, the region is popular with active holidaymakers looking for fishing and kayaking. Wine enthusiasts will love the award-winning tipples that grown in the region, while history enthusiasts will adore the cultural attractions including the Haunted History Trail of New York State.
3. Thousand Islands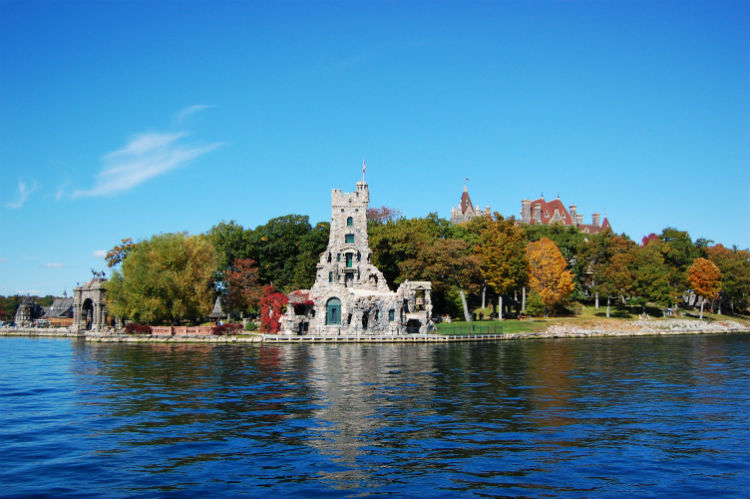 After visiting Niagara Falls, stop by this other natural wonder that straddles the Canada-USA border. Stretching for about 50 miles down the Saint Lawrence River, the archipelago is made up of 1,864 islands with some belonging to the province of Ontario and some belonging to the state of New York. Grindstone Island and Wellesley Island are the two most recognisable islands that belong to the USA, the first of which is filled with tourist-friendly relics.
4. Bannerman's Castle
Further up the Hudson River from NYC lies Pollepel Island and Bannerman's Castle: an abandoned military ruin steeped in history and haunted tales. The island was, at one point, owned by Scottish entrepreneur Francis Bannerman who purchased it in 1900 as a storage site for his business. At 150 Main Street, Beacon, New York you'll find the Bannerman Island Gallery that showcases work inspired by the island and castle.
5. Adirondack Region
Head upstate to the Adirondack Region and explore the largest protected natural area in the lower 48 (it spans for more than six million acres). It will be difficult to see the whole region and different parts bring different activities. You could head to Saranac Lake and Tupper Lake regions for kayaking and canoeing, or take your pick from hiking trails in the High Peaks Wilderness in the Lake Placid Region. You can even keep a lookout for sunken shipwrecks in Adirondack Seaway near the Canadian Border.
6. The Hamptons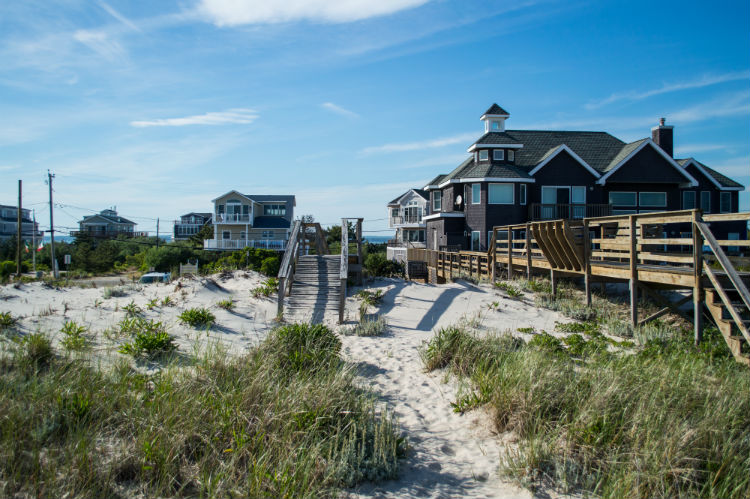 New York State's other famous residential area is a popular seaside break for locals looking for a bit of low-key luxury. Located at the eastern end of Long Island, you'll need to spend a pretty penny to stay here but being within easy reach of New York City itself you can easily pop out for a day-trip.
7. International Museum of Photography and Film
The George Eastman Museum in Rochester is home to many artefacts but it is the photography and film section that makes it a must see. Considered one of the best collections in the world, visitors can gaze upon 400,000 photographic objects dating from the introduction of the medium in 1839 and admire works by over 1,000 photographers.
8. Watkins Glen State Park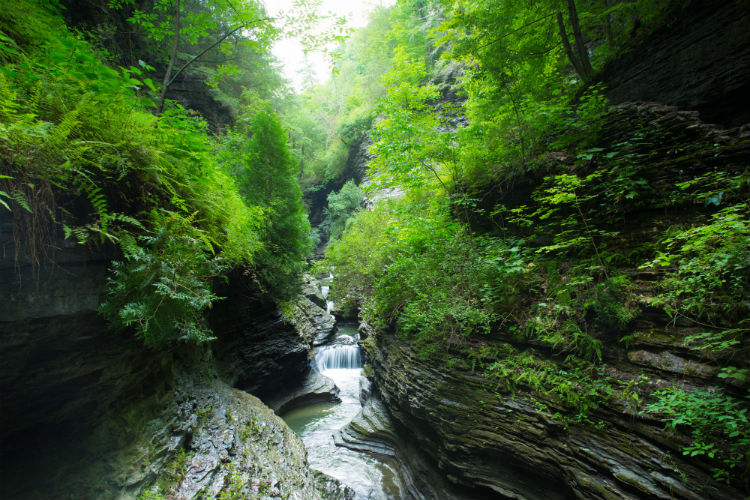 You'll find this natural gem at the southern tip of Seneca Lake and will be instantly mesmerised by the rock formations and waterfalls. The singular stream descends 400 feet past 200 foot cliffs, while the gorge path winds under and over waterfalls for an immersive experience.
9. Wine tasting in Hudson Valley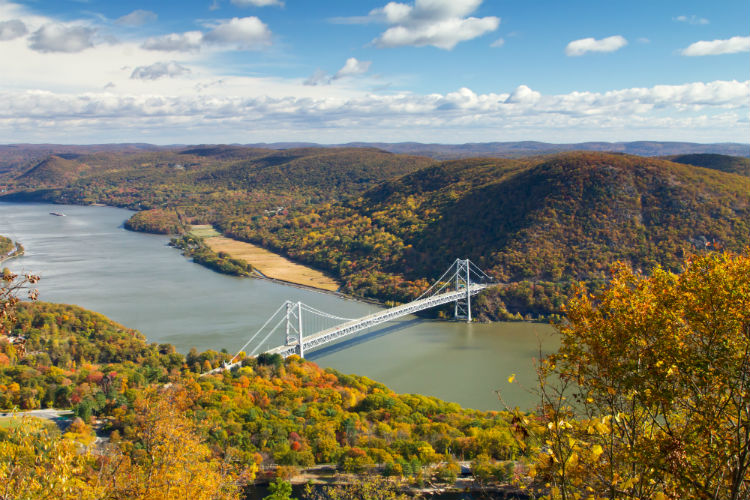 Wine enthusiasts need to make sure they visit Hudson Valley aka the oldest wine making and grape-growing region in the United States. The regions wine industry dates back as far back as 1677 and even today visitors will find a beautiful collection of wine tasting events and festivals.
10. Allegany State Park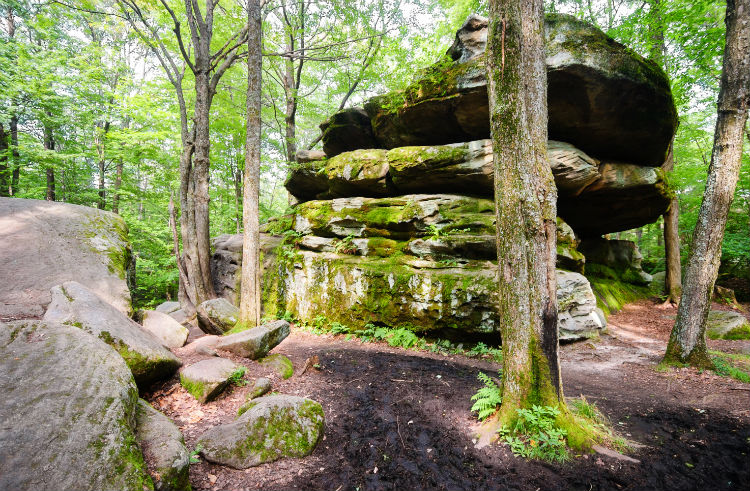 Somewhere as beautiful as New York State is bound to have plenty of peaceful state parks, but Allegany clocks in as the state's largest. Outdoor enthusiasts will love the 18 hiking trails (all of varying difficulty) while history-lovers will love exploring the ruins of a New Ireland settlement from the early 20th Century.
Where is your favourite place to visit outside of New York City?