With its mild year round climate, acres of golden sands and plentiful supply of authentic Andalusian culture, there's no shortage of reasons to visit the Costa del Sol. To make the most of your experience in one of Spain's most stunning destinations, there's a number of activities you simply have to tick of your bucket list!
1. Visit La Alcazaba in Malaga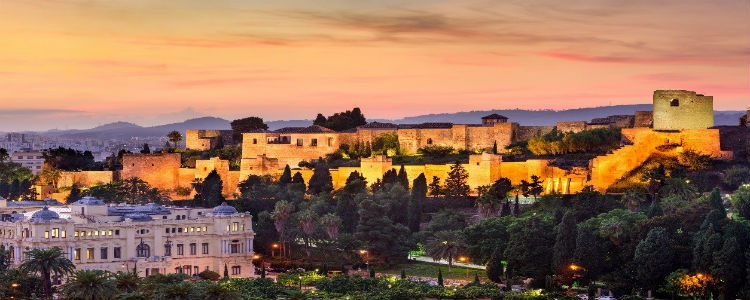 This Moorish Castle is perched at the top of a steep incline which looks out over the entire city. The climb may be steep, but it's more than worth it once you've reached the top. As well as the ocean sparkling beneath you, you can see the Plaza de Toros (Bull ring) and the rolling hills surrounding the city. These breath-taking vistas enable you to marvel at Malaga's beauty from above whilst absorbing the traditional Andalusian culture in the sunshine.
2. Unwind VIP Style in Marbella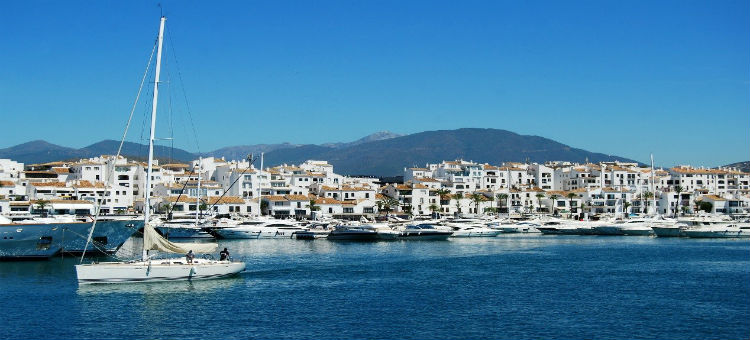 The luxury capital of the Costa del Sol, Marbella is home to a plethora of up-market boutiques and restaurants which attract a very exclusive clientele. Spend the day wandering along the Paseo Marítimo rubbing shoulders with the stars, dreaming of your own luxury yacht or sipping cocktails in one of the town's trendiest bars.
3. Fall in Love with Mijas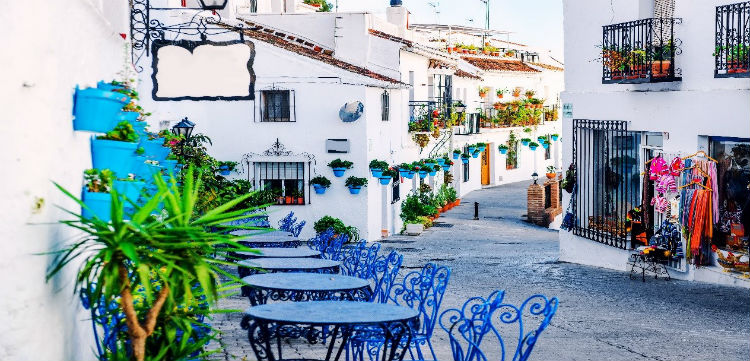 You will quite literally feel like you've stepped onto the front of a post card with a visit to this idyllic Spanish Pueblo. Nestled in the Andalusian hills, this town has fully retained its authentic Spanish culture in spite of a plentiful supply of tourists. A myriad of white washed houses, tapas bars and Flamenco shows, it is simply bursting with character. A visit to Mijas is an absolute must for those who want to 'disfrutar de la cultura Española.'
4. Go shopping in Fuengirola

Fuengirola offers a truly unique shopping experience when unwinding In the Costa Del Sol. As well as Spanish high street favourites like Pull & Bear, Zara and Bershka, the town is bursting with quirky boutiques and sophisticated designer stores. So, whether you're seeking mainstream branded fashion or authentic Spanish style, this Andalusian town is a shopper's paradise.
5. Visit the Birth Place of Picasso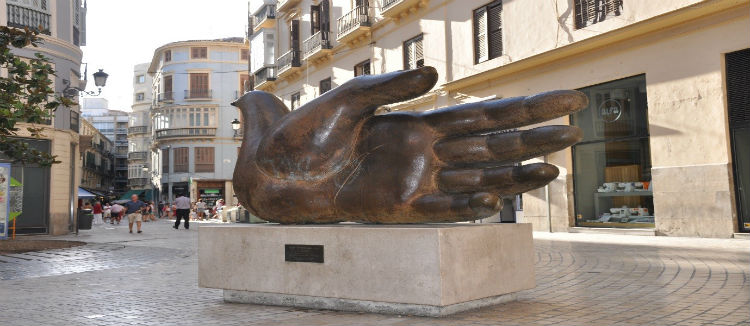 A visit to the Costa del Sol wouldn't be complete without a visit to Picasso's birthplace in Malaga. As well as the opportunity to visit the actual house where the artist was born, there's also a museum dedicated to his work. Visit on a Sunday for discounted entry. The Plaza de La Merced also boasts a number of Picasso-themed bars and restaurants where you can enjoy authentic tapas or an ice cold Tinto de Verano.
6. Sample the local gastronomy in Nerja

The Costa del Sol is renowned for its traditional Spanish cuisine, and there's no better please to tantalize your taste buds than Nerja! This seaside town offers a plethora of tapas bars where tourists are free to sample authentic dishes. If you're feeling adventurous, take part in a tapas tour – akin to a more sophisticated bar crawl, participants stop for 'una copa' and 'una tapa' in each location.– ¡Qué bueno!
7. Embrace the nightlife in Torremolinos

Considered by many to be the party capital of the Costa del Sol, there's something for everyone in the Torremolinos nightlife scene. For the sophisticated party goer, the front is peppered with exclusive beach clubs and bars which stay open until the sun comes up. Or, if you're looking for more relaxed revelry, the city centre is bursting with karaoke bars and pub quizzes.
8. Visit a traditional food market

Malaga hosts the Atarazana market, one of the freshest and largest food markets in the Costa Del Sol. Foodies, prepare to be overwhelmed at the quantity and variety of fresh produce – fish, meat, cheeses, fruit, vegetables, pastries and more are displayed and sold at incredible prices. Even if you're not there to buy, you can spend hours marvelling at this unique Mercado, wandering the aisles and sampling the delicious local produce on offer.
9. Appreciate the colourful history & varied architecture
Due to its vivid history, the Costa del Sol boasts extremely distinct and diverse architecture. The evidence of Spain's Moorish occupation remains strong and the remains of the old Roman theatre are even visible in Malaga. The cities themselves are bursting with white-washed houses and floral window displays in the traditional Andalusian style. The sunshine coast is also home to Antequera, a recently named UNESCO world heritage site and Ronda, which boasts the oldest bullring in Spain. Heaven on earth for history buffs or design enthusiasts!
10. Try and live like a Spaniard


Unlike many tourist destinations, the Costa del Sol has retained much of its traditional customs and authentic Spanish charm. Instead of spending your holiday searching for an English breakfast, try the local tapas. Where you would usually spend the evening in an Irish pub, try a Flamenco club or a salsa bar. Finally, make an effort to engage with the incredible people – Hola, Gracias and Por Favor can go a long way!