Costa Daurada is one of mainland Spain's most popular holiday destinations. Located along the stunning Mediterranean shoreline it's the perfect blend of Catalonian culture, family-family attractions, rich history, golden beaches and sun-drenched weather. With other Spanish holiday hubs (such as Barcelona) only a short distance away it's also the perfect base for exploring some of Spain's other coastal highlights. If you're thinking of heading to this sunny holiday favourite soon, here's a snapshot of some of the places to visit within the region.
PortAventura World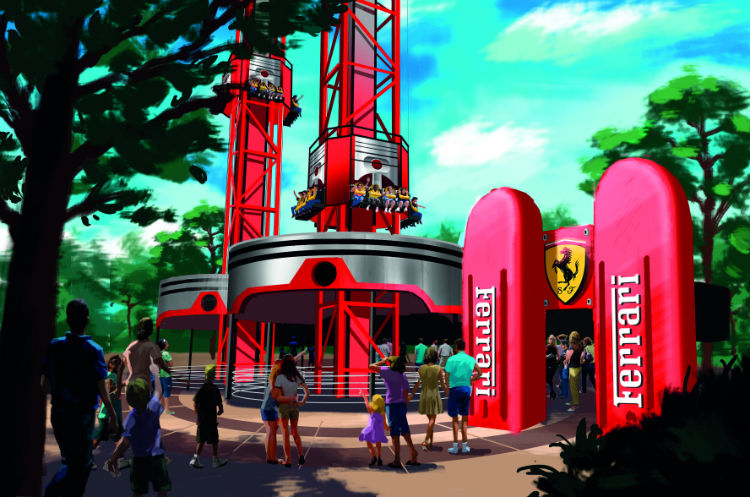 If you're visiting Costa Daurada with your children, PortAventura is a must-visit. The largest theme park in Europe, it is home to a main theme park, a water park and five hotels (hotel guests get unlimited access to the main park). The main park is home to 40 rides across six unique worlds including Dragon Khan – a thrilling roller-coaster with 8 loops that reaches speeds of 110 km/h! While the PortAventura Caribe Aquatic Park is home to the highest free fall slide in Europe, King Khajuna.
Adding even more excitement to the resort is the new Ferrari Land. The first of its kind in Europe, the park offers 70,000 km2 of excitement and fun. Inside the park, visitors will find the Ferrari Land Gallery, Virtual FMTM Experience and Red Force – the highest and fastest vertical accelerator in Europe.
Tarragona Roman City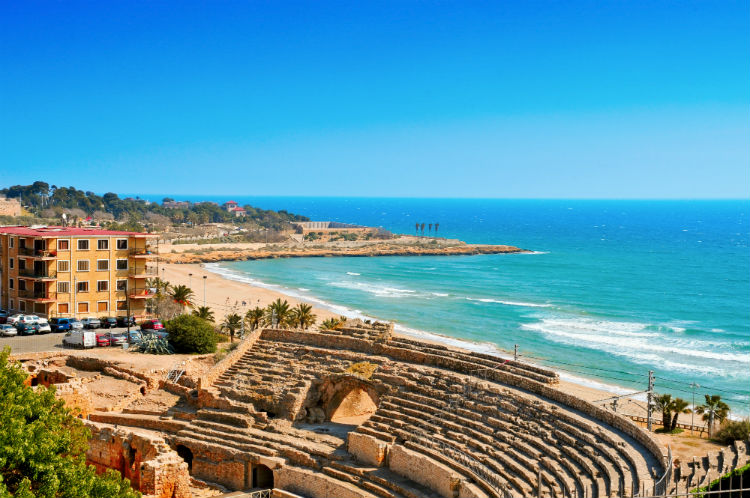 If you consider yourself a bit of a history-buff, then you'll love exploring this UNESCO World Heritage Site. The tourist board has even created a Roman Route along the coast that passes by all the major historical buildings, including a well-preserved Roman colosseum.
Reus Modernism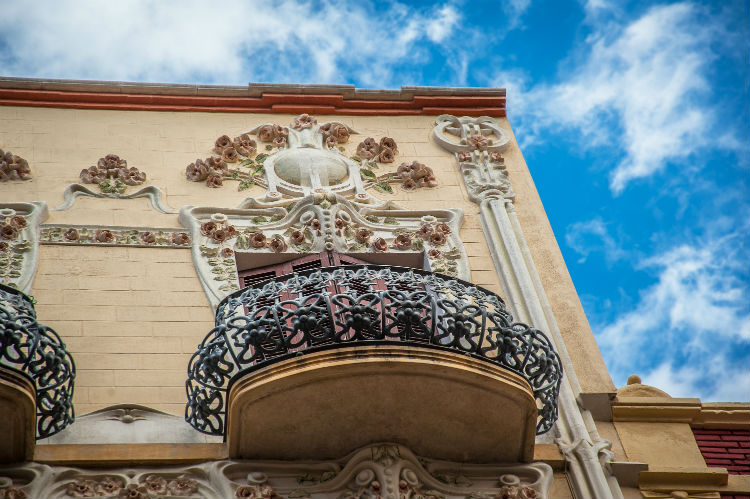 Tarragona isn't the only resort in Costa Daurada with historical significance. The inland city of Reus is where Spanish architect Antoni Gaudí was born in 1852, and is now considered the Cradle of Modernism. The Modernism walking route runs through the centre of Reus and passes by 26 buildings built in a Modernist style. You'll also find The Gaudí Centre right in the heart of historical Reus, where you can learn about the intricacies of his architectural style.
Barcelona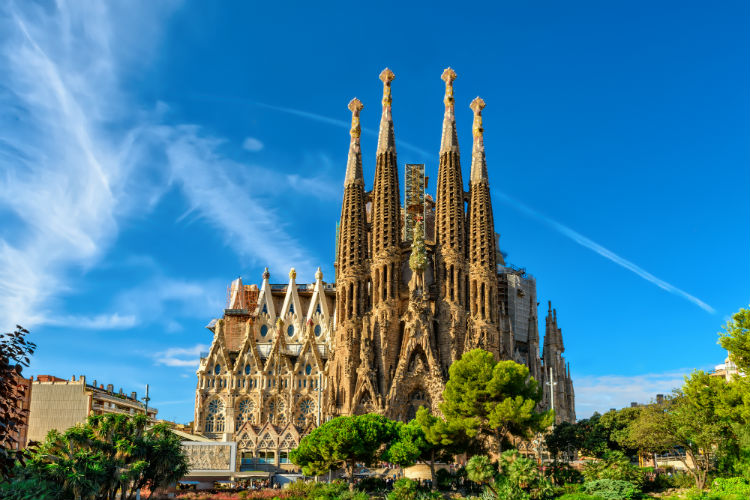 If Barcelona is still on your bucket list, it can be easily slotted into your Costa Daurada itinerary. Located less than an hour up the coast, the famous sights of this charming but bustling city are only a train ride away. One of the best things to do while in the Catalonian capital is a simple walking tour that takes you round the main streets so you can admire the beautiful architecture of this stunning city.
One of the 7 golf courses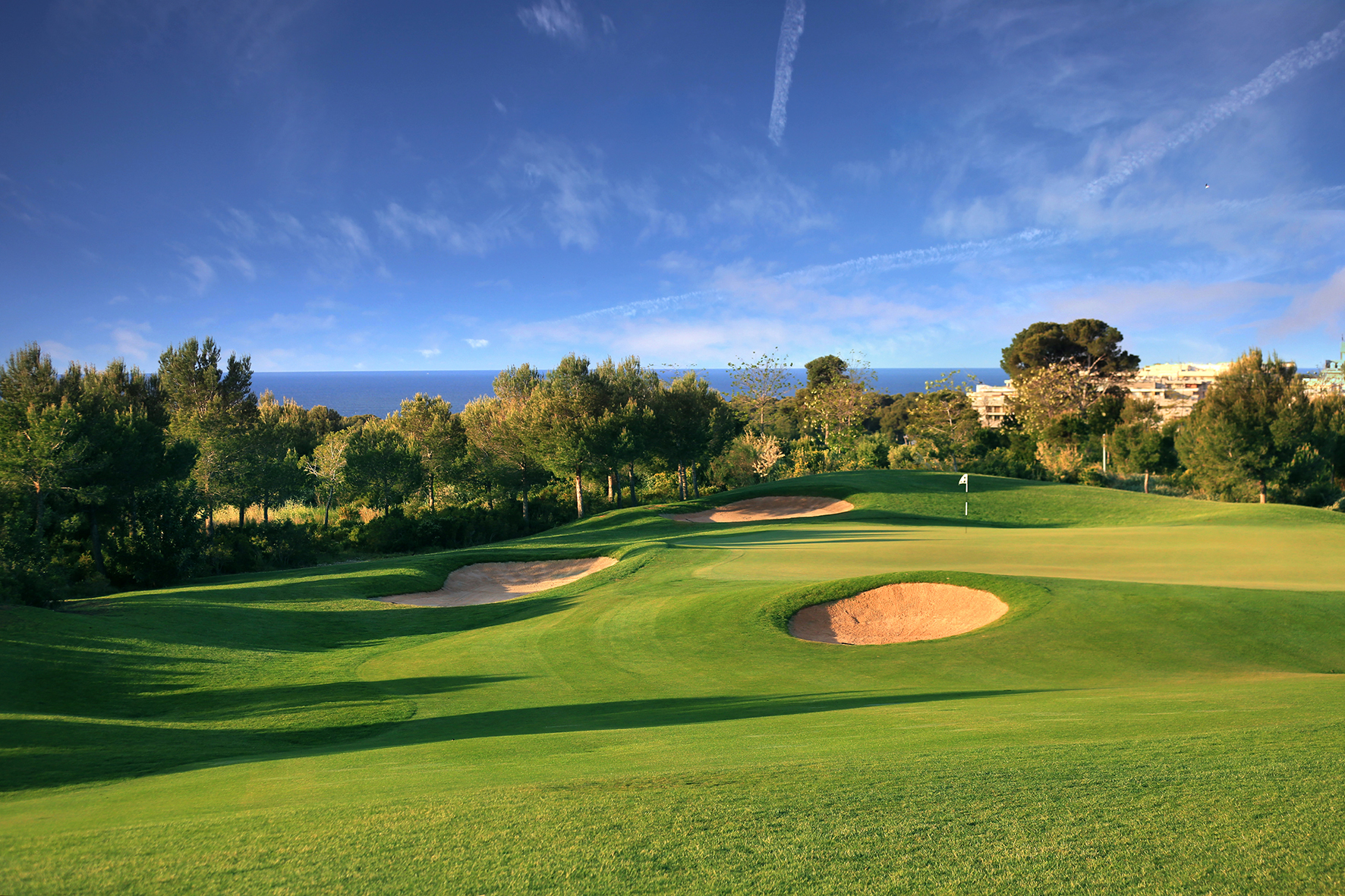 Brilliant weather and scenic views are two necessities for a good round of golf, and Costa Daurada offers just that.  There are seven golf courses in the region that are all perfect for practicing your swing.
The scenic coast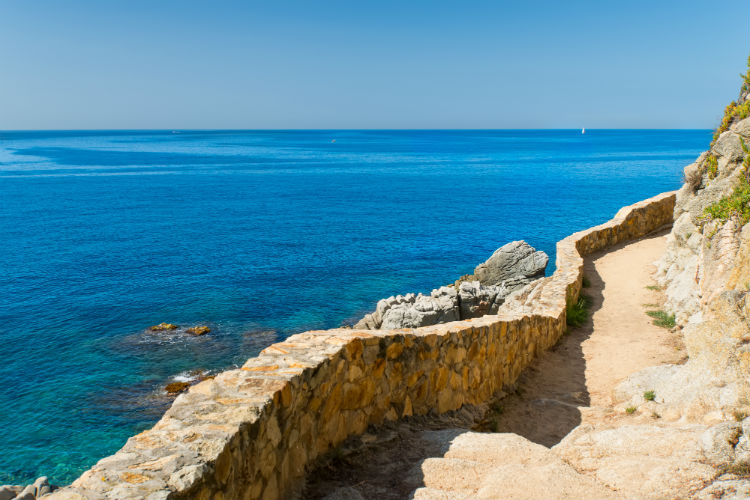 While in Costa Daurada, you'll no doubt become acquainted with the warm sands that line the coast. If you can pull yourself away from a day relaxing on a sunbed, we recommend walking along the official Coastal Path in Salou. This 2 kilometre path hugs the shoreline and is the only way to witness some of the stunning but remote sights.
One of the many restaurants and food markets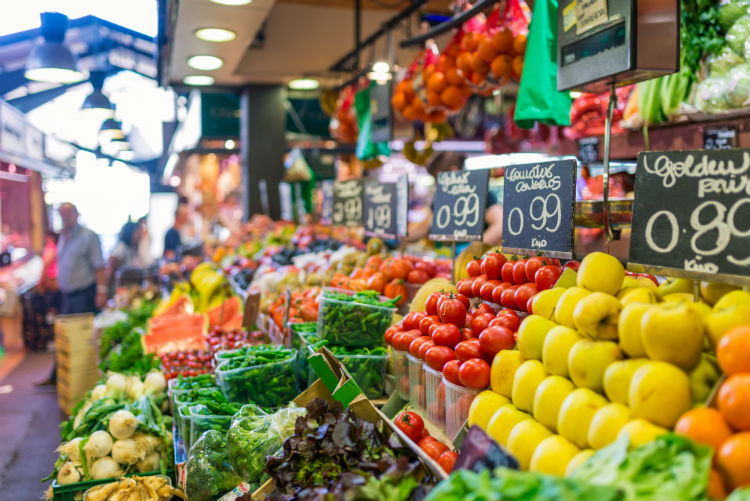 Costa Daurada's coastal location and close proximity to Spain's wine and olive growing regions creates a gastronomical mix that is quintessentially Mediterranean. Restaurants and food markets alike are very popular, with seafood, fresh regional vegetables and locally grown nuts a common choice in local dishes. Remember to order a glass of wine with dinner – the surrounding area is home to some of the best vineyards in Spain.